10 Different Ways To Style A Basic Tee
Style a tee a day to keep the fashion blues away!
T-shirts are a must-have in everyone's wardrobe. They're a terrific urban street wear choice if you want to keep things low-key but also want to glam them up when you want to go out on the town! Isn't it also worth mentioning how absolutely comfortable they are? There are no buttons, hooks, or zips to contend with because you can merely throw them on over your head. So easy!
Over the years, we've all amassed quite a collection of tees in an attempt to define our particular style. The closet may be overflowing with blouses, crop tops, button-downs, and tanks, but our all-time favorite will always be a plain tee or a graphic t-shirt for its benefits. Be it any occasion – from the barbecue with pals in the backyard to hitting the bars on a Saturday night or even a quick grocery shopping trip and bedtime, we all reach out for a tee more than anything else in our wardrobe on a regular basis.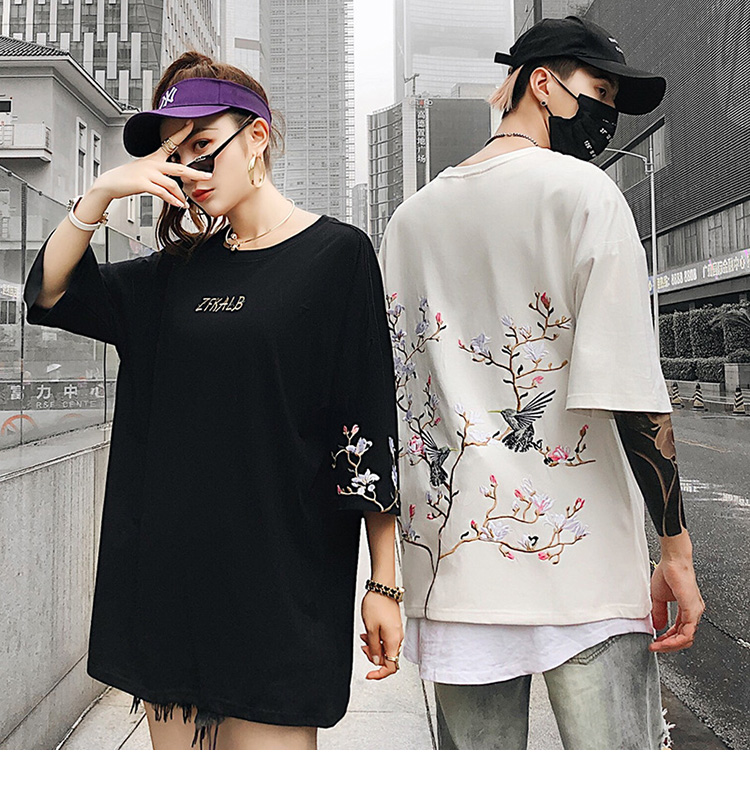 There's a graphic tee for everyone, whether you want to be a part of future fashion and thrift one, dig up your mother's vintage band tee, or buy a new one. Graphic tees are something we all enjoy, and the best thing is that they are adaptable to any outfit, like oversized looks. If you're looking for new ways to style that clothing staple, then you've come to the right place. Read about our favorite ways to style t-shirts below:
1. Get Your Hands On Some Oversized Tees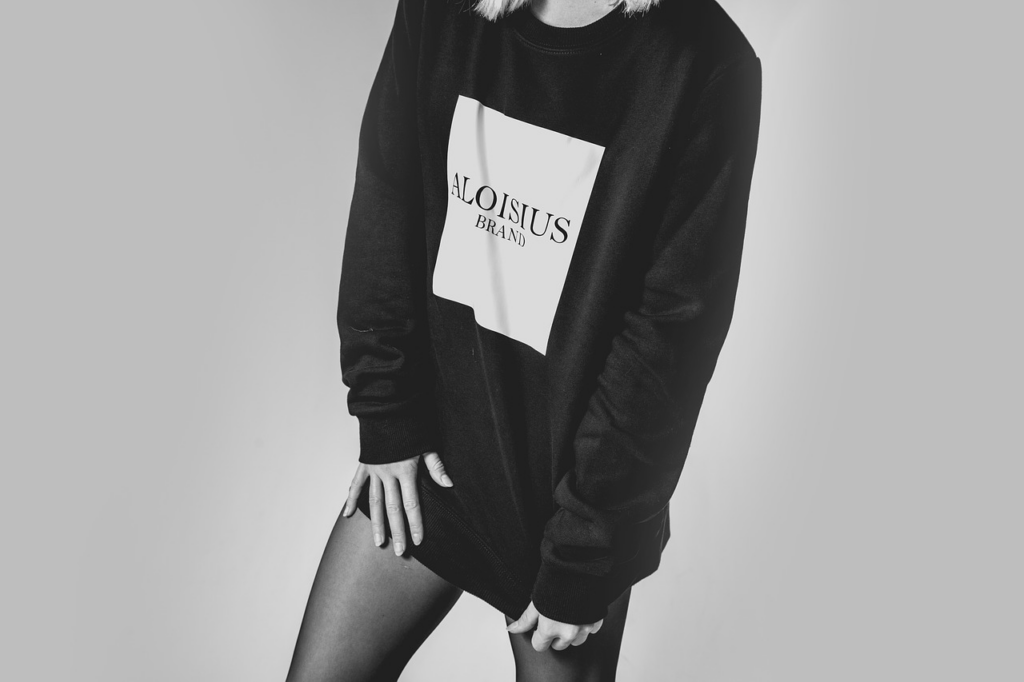 While incredibly comfortable, oversized tees are the latest street fashion trend that can make you stand out. You can pair them with leggings or pants, and you have got your outfit sorted. If the tee is long enough, you can also style a belt with the tee and turn it into a dress paired with high knee boots. Now you may say this is fine for outings, but what about the night-ins? Well, just an oversized t-shirt is perfect for a hoodie look and a Netflix movie night with some pizza and a tub of chunky monkey ice cream.
2. Perfect Pick For Work Meetings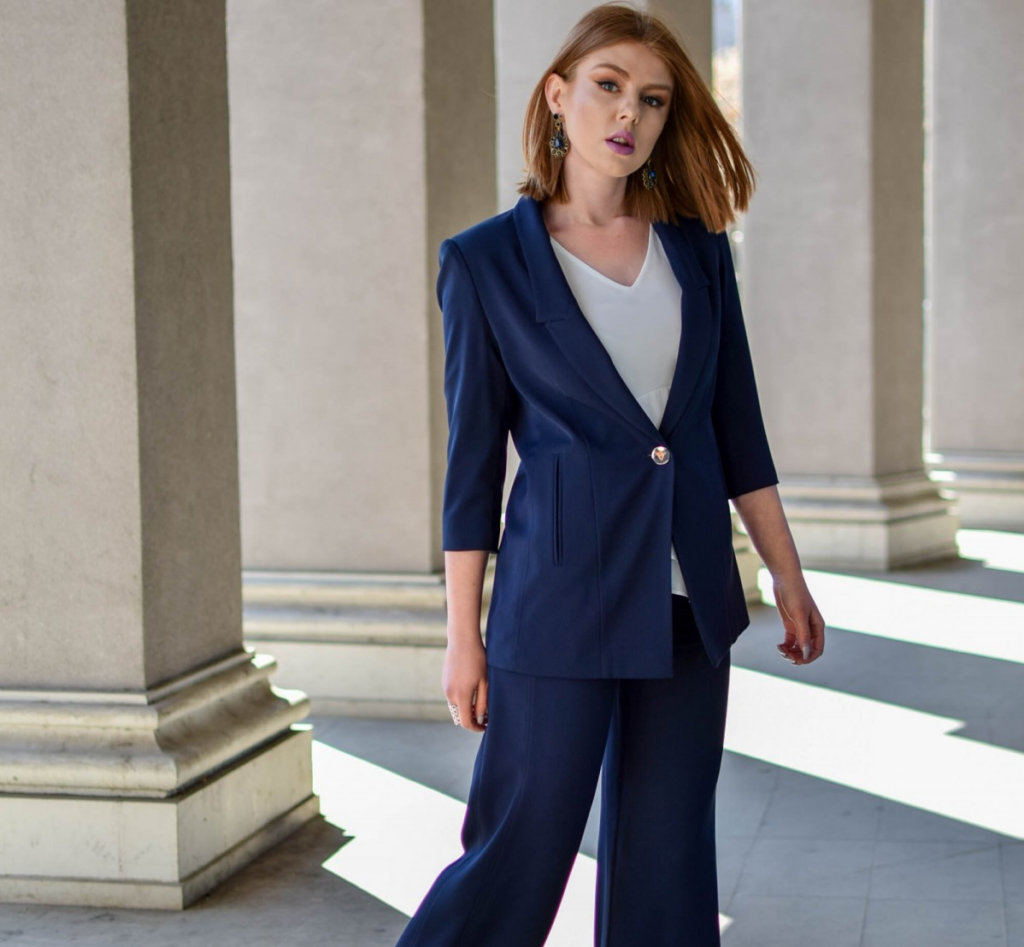 Work hours can sometimes be long and hectic. Being at your comfortable best can definitely help you deliver your best at work. Basic tees in neutral colors such as black, white, or beige tucked into straight pants and paired with a blazer give you a professional look while also being comfortable to wear. Another way to style the tee is by adding a vibrant suit and two-toned shoes to improve the entire look to draw attention to it. If you want to make it even more stylish, here are some ideas. A pair of thick-soled sneakers would do the trick, but classic kitten heels would look just as lovely with this style.
3. Pair It Up With Statement Jewelry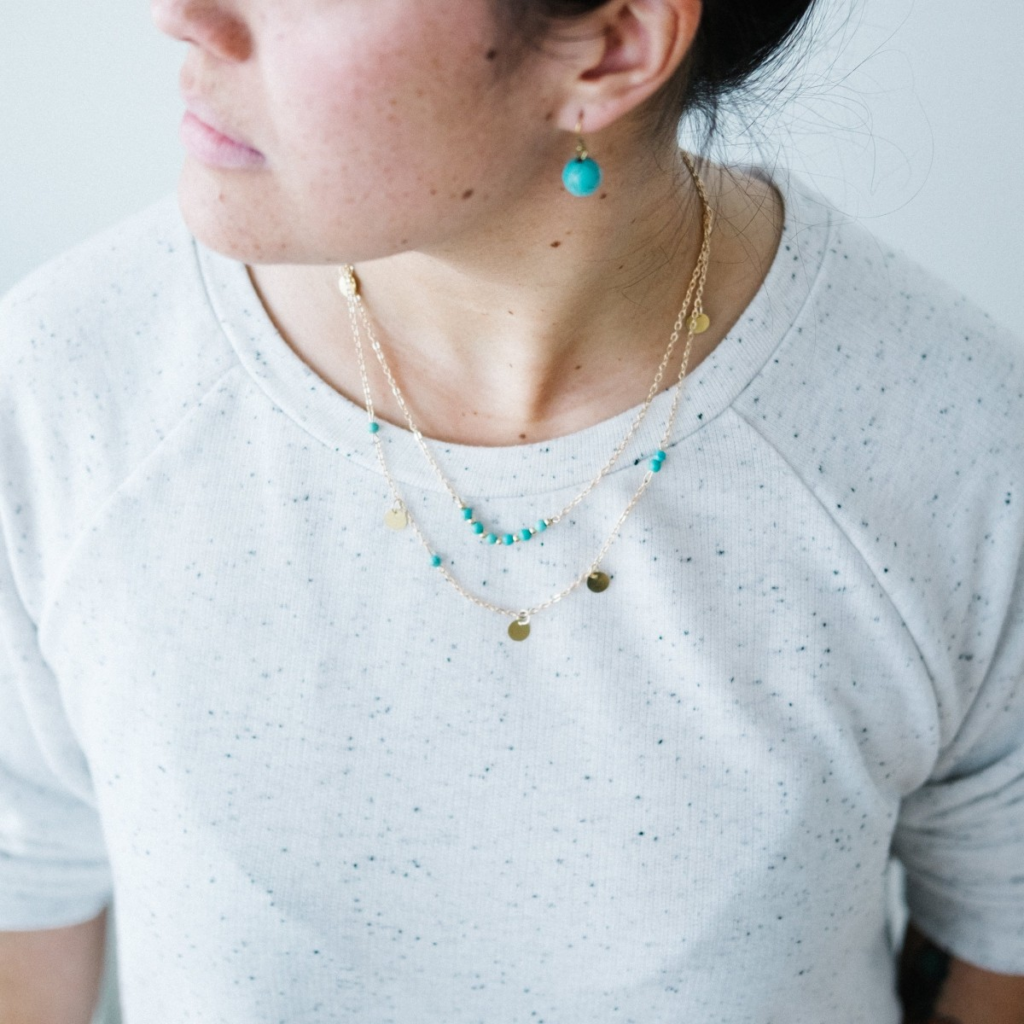 Basic tees are the idle piece of clothing to wear with a piece of statement jewelry such as a layered necklace or chunky bracelets. It does not overpower your accessories and, at the same time, makes for a great street fashion outfit. You get your perfect look for an outing or a brunch date.
4. Get Knotty With Plaid Skirts And Statement Shoes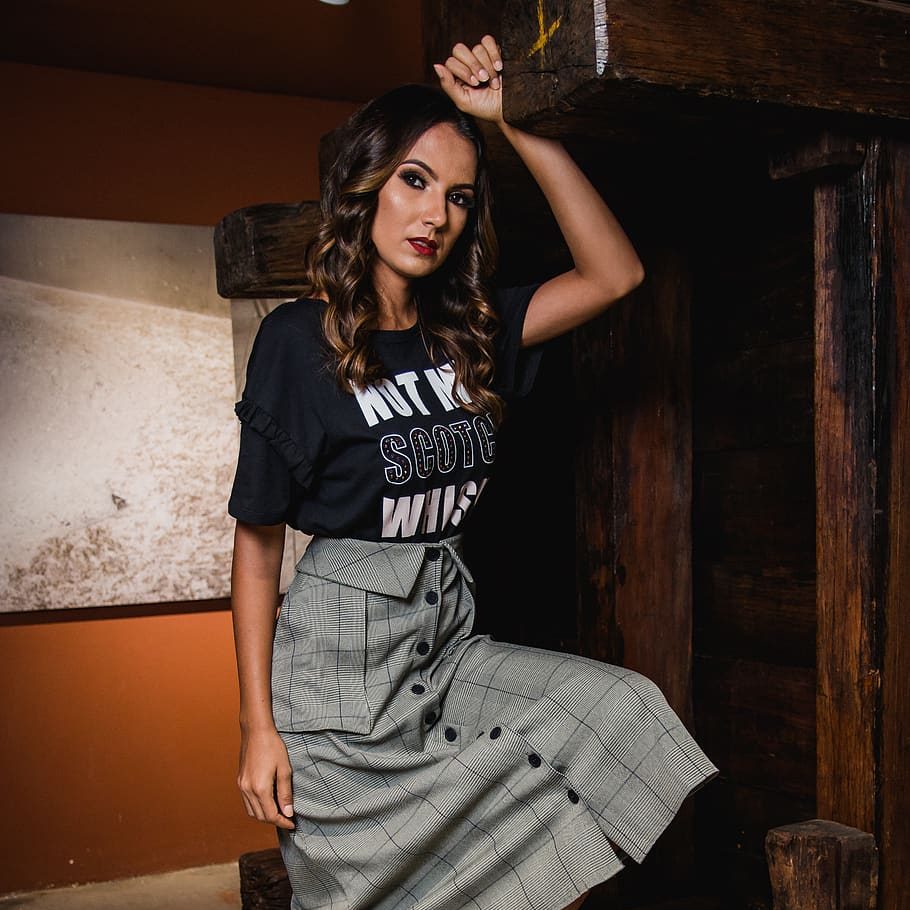 Graphic or basic tees go perfectly with plaid skirts. To add that extra spark to your outfit, you can pair them up with statement shoes like loafers, platforms, and wedges. Another adorable idea to jazz up a plain tee is to simply knot your graphic tee in the middle to change the entire feel of your outfit. You can have a completely seductive, retro combo going on if you pair it with a belt bag/purse, striped shoes, and cat-eye sunglasses. Because the plaid pattern is made of neutral colors, it may be worn with any t-shirt and will surely help you turn heads.
5. Best Friend To Your Denims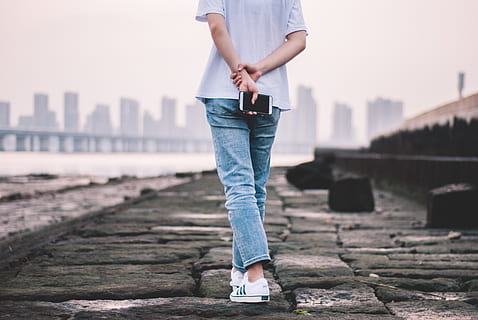 Tees are versatile and can be paired with everything denim from jackets, jeans, and shorts. Making it ideal for a picnic or when you want to be your casual best. The technique of the French Tuck is an easy trick that helps your tee look more polished, especially if it's a little big. Wear it with faded jeans, high-tops, and gold-accented hoop earrings to appear put-together whether you're running errands or going out with your pals for the evening.
6. With Slip Dresses/Sundresses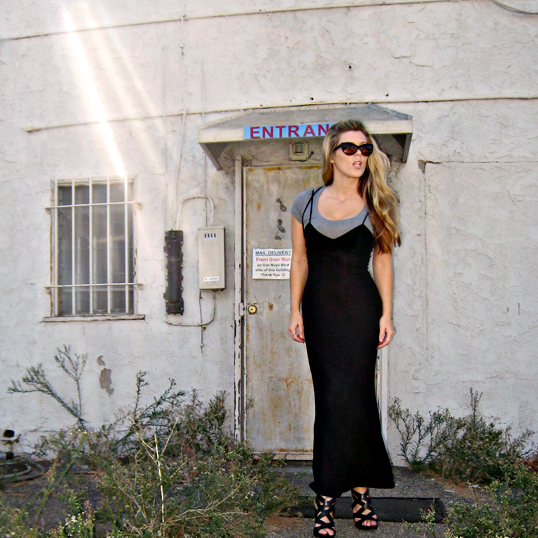 A tee paired up with a sundress is making a comeback. You can style a basic tee under your sundress or even a slip dress to help you dress comfortably yet look stylish. Apart from that, to make the hemline longer, buy a tee in a larger size (or even a men's size) or choose one that's expressly made to be a dress. Wear the baggy fits like a dress with fishnet stockings and combat boots.
7. High Waisted Jeans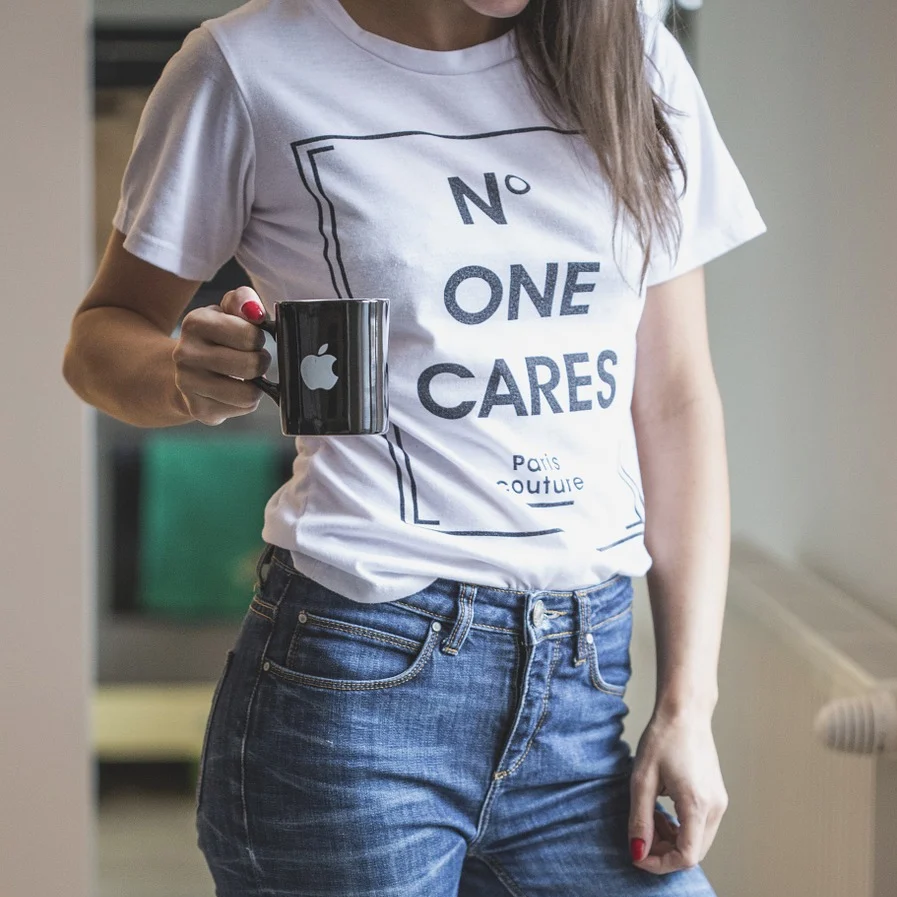 Tucking the tee in high-waisted jeans is a classic combination that makes for a perfect outfit for your fabulous Sunday outings. Tucking a graphic tee into a pair of denim jeans or chino trousers is a look to lust after when paired with your favorite shoulder bag and flat sandals. It's a bright and stunning blend that you can wear throughout the year.
8. Layer It Up With An Overall Or Lace Tank Top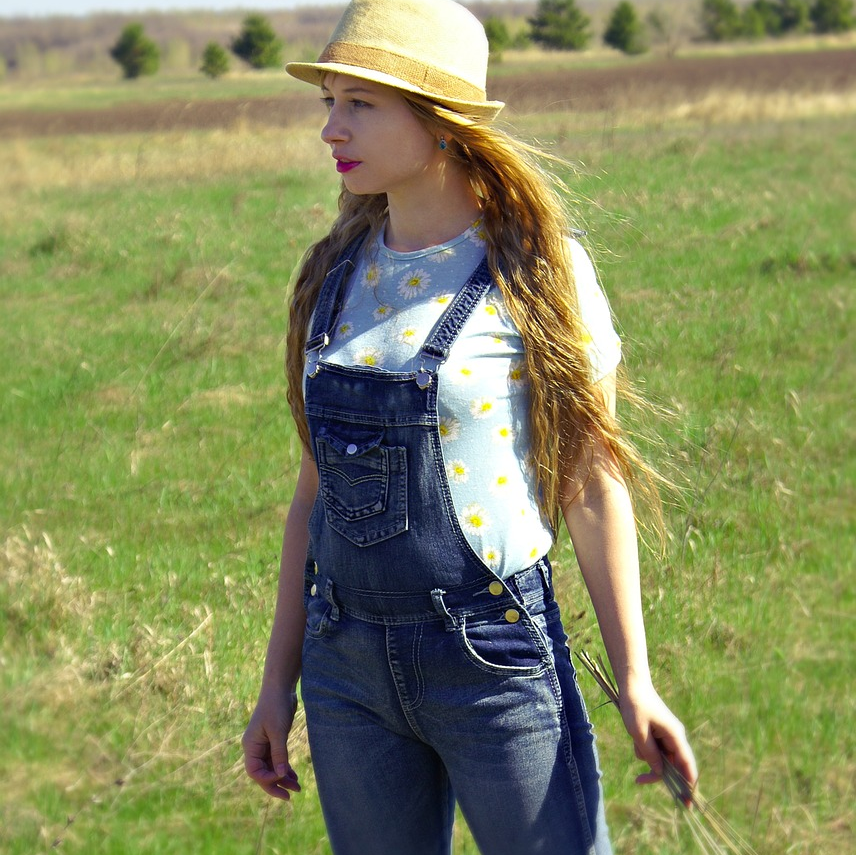 A pair of striped or denim overalls gives a plain black or white t-shirt a lot of personality. Accessorize with sporty kicks, a sleek crossbody, delicate jewelry, and fashionable oval sunglasses to achieve the perfect combination of playful and stylish. One can also pair a basic tee under a tank top which happens to be the newest trend, and we have even seen many celebrities sporting the look. Both these clothing add another dimension to your outfit and help create a unique style statement.
9. Leather It Up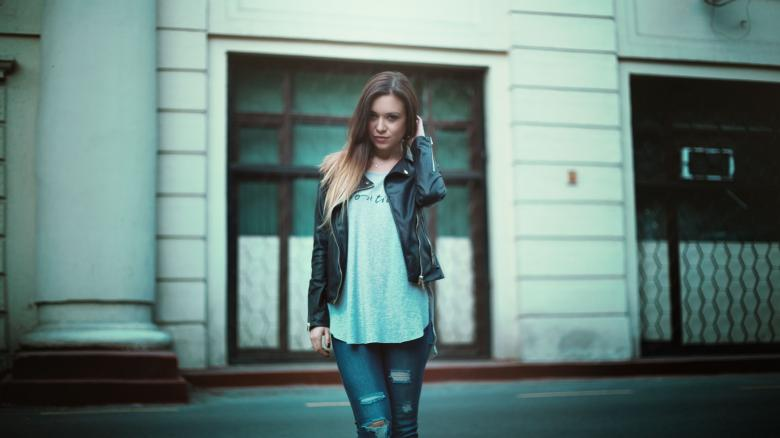 If you're going out with your girlfriends, you can bet a graphic tee paired with a leather jacket or a leather skirt will act as a wardrobe formula that eliminates the terrible question of what am I going to wear tonight?. It's a terrific way to dress up a plain tee while also appearing incredibly cool.
10. With A Matching Set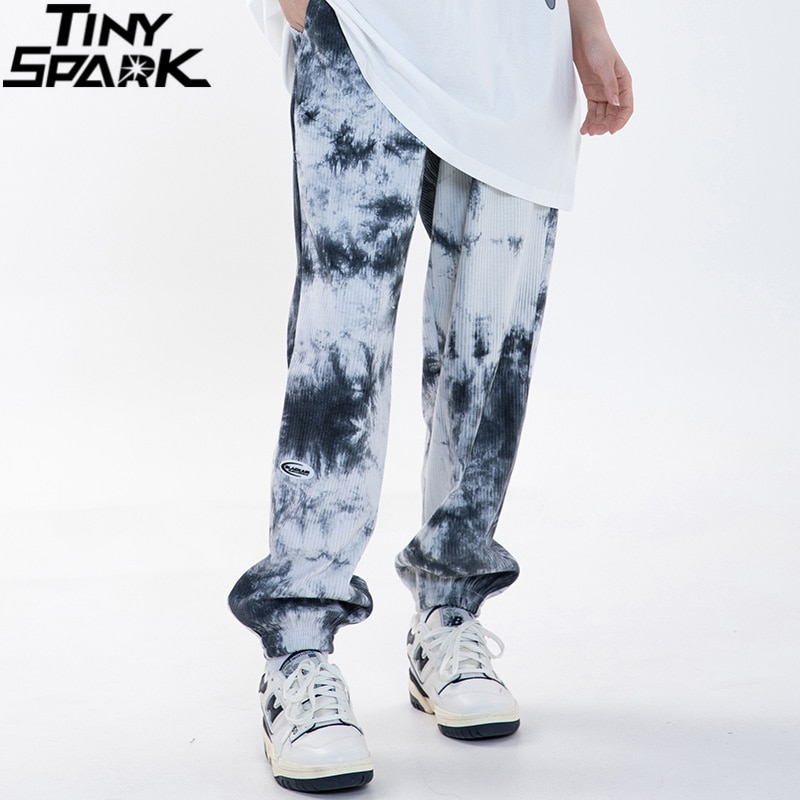 You can pair your favorite basic tee with coordinated sets such as a blazer and shorts or even jumpsuits. If you're all about matching items, the look of a graphic shirt with a coordinating jacket and short combo is right up your alley; moreover, it'll only take you five minutes to pick out and put on. Accessorize with chunky white sneakers, then head out the door with a striking crossbody and a fancy pair of sunglasses.
If you need more inspiration, an oversized graphic tee paired with a pair of bike shorts is another one of our favorite clothing combinations and a look that we adore. This outfit screams "effortless cool-girl vibes" and is relatively easy to put together. It's a lovely spin on the "look trendy without trying" grocery store fit, and it's ideal for a day of errands when you want to look put together but not too put together.
Now that we've given you the download on some trendy styles to pair your tees, tell us in the comments below which one is your favorite. And if you're looking to add a new t-shirt or two to your collection, check out Tiny Spark Shops' Korean fashion collection here.