25 Best Sreetwear Fashion Vloggers
25 Best Sreetwear Fashion Vloggers
The way you carry yourself, tells a lot about the kind of person you are. There are times when we feel like we need to upgrade our fashion quotient to a whole new level. Though changing your fashion level completely is quite hypothetical and is never a one day task. But never stop getting inspired by new looks and don't refrain experimenting with your wardrobe because it all happens when you begin taking baby steps. Watching a quick YouTube tutorial stands out no matter what you're looking for. And what's better than adding a pinch of creativity while getting inspired from some streetwear experts? So I've got for you a list of such influencers who have successfully given a new definition to streetwear fashion and will surely awaken your creative side of styling and help you put an end to all those
'what to wear'
endeavours.
1. Fiona Dinklebach, The Dashing Rider
Based in Germany, Fiona is an art historian with her heart inclined towards her love for classic fashion and funky sunglasses. She is known for mixing designer and trendy looks with high street fashion, with her favourite red lipstick. Not to forget her monochrome series which inspired various bloggers to carry all black and all white looks.
@fionadinkelbach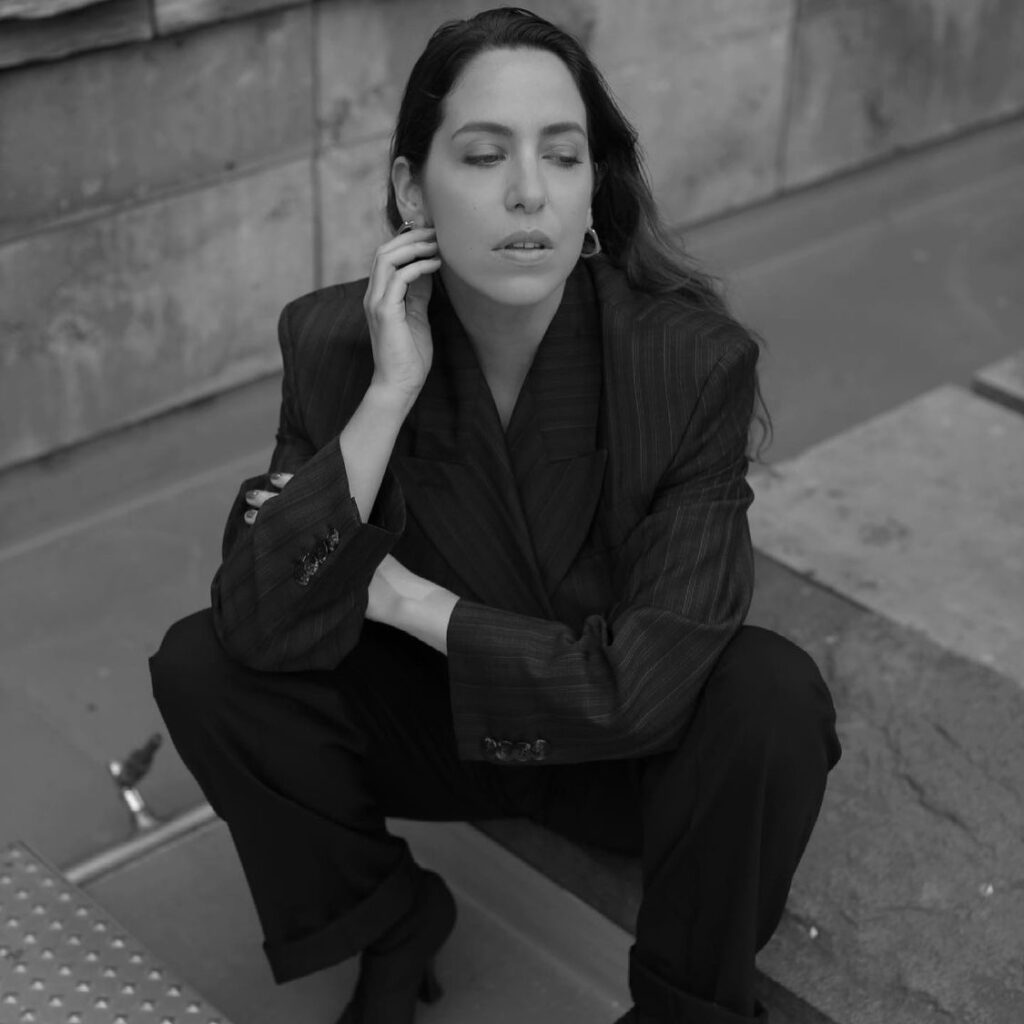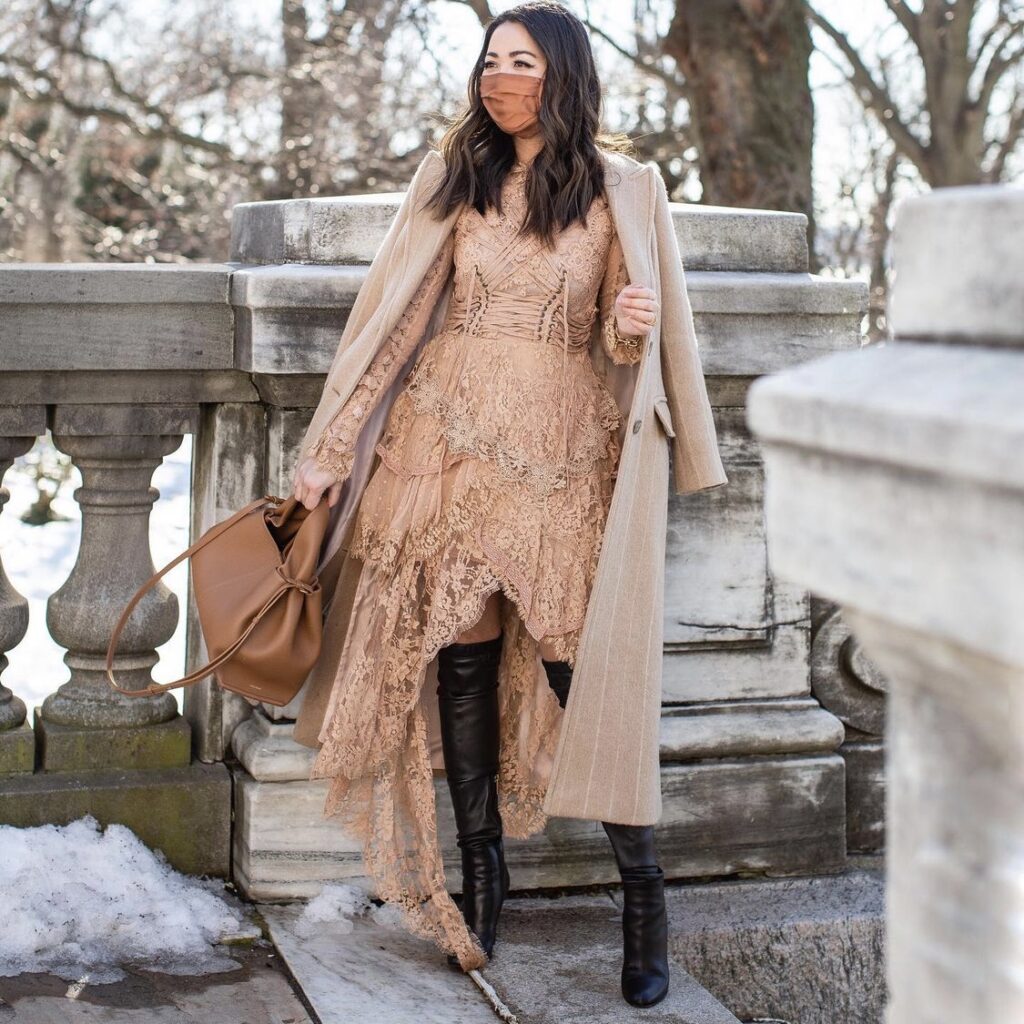 2. Wendy Nguyen, Wendy's Lookbook
Wendy is a creative genius who never fails to amaze us with her fashion experiments. She knows how to carry sophisticated outfits with ease and glam. Be it styling a funky leather jacket or a chic ruffled dress, you name it and she's ready with her own twist. She runs a fashion vlogging channel alongside workshops in LA.
@wendyslookbook
3. Amy Serrano, Amy Serrano
Amy's blog isn't just a place to know the latest trends and fashion statements. Instead she breaks down everything into tiny pieces of detail to let her viewers know everything in depth. She even lets people know why the fashion trends actually became trends in the first place. Her feed is flawless just like her makeup and fashion tips. If you're looking up for inspiration from head to toe, Amy is the right person to seek some styling knowledge from because she is capable of turning the most basic outfits and looks into completely chic ones.
@amyserrano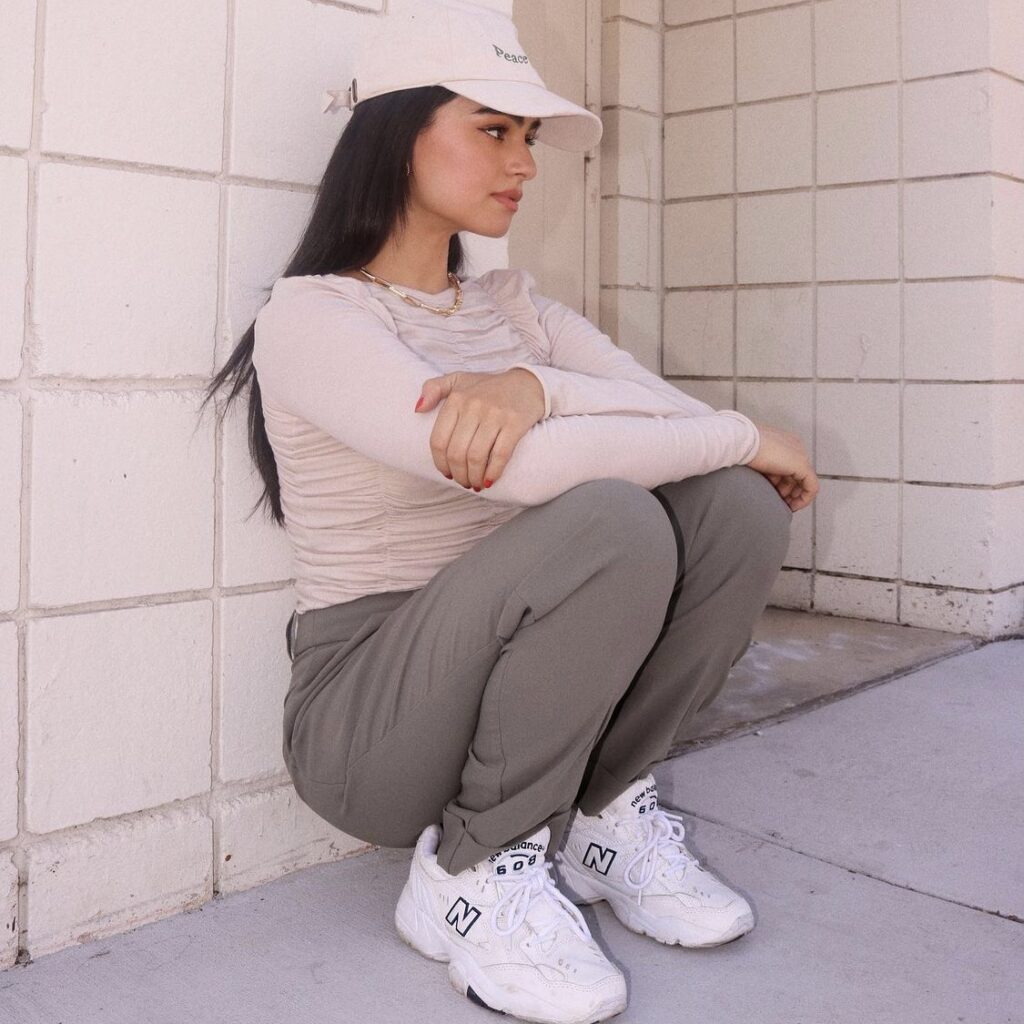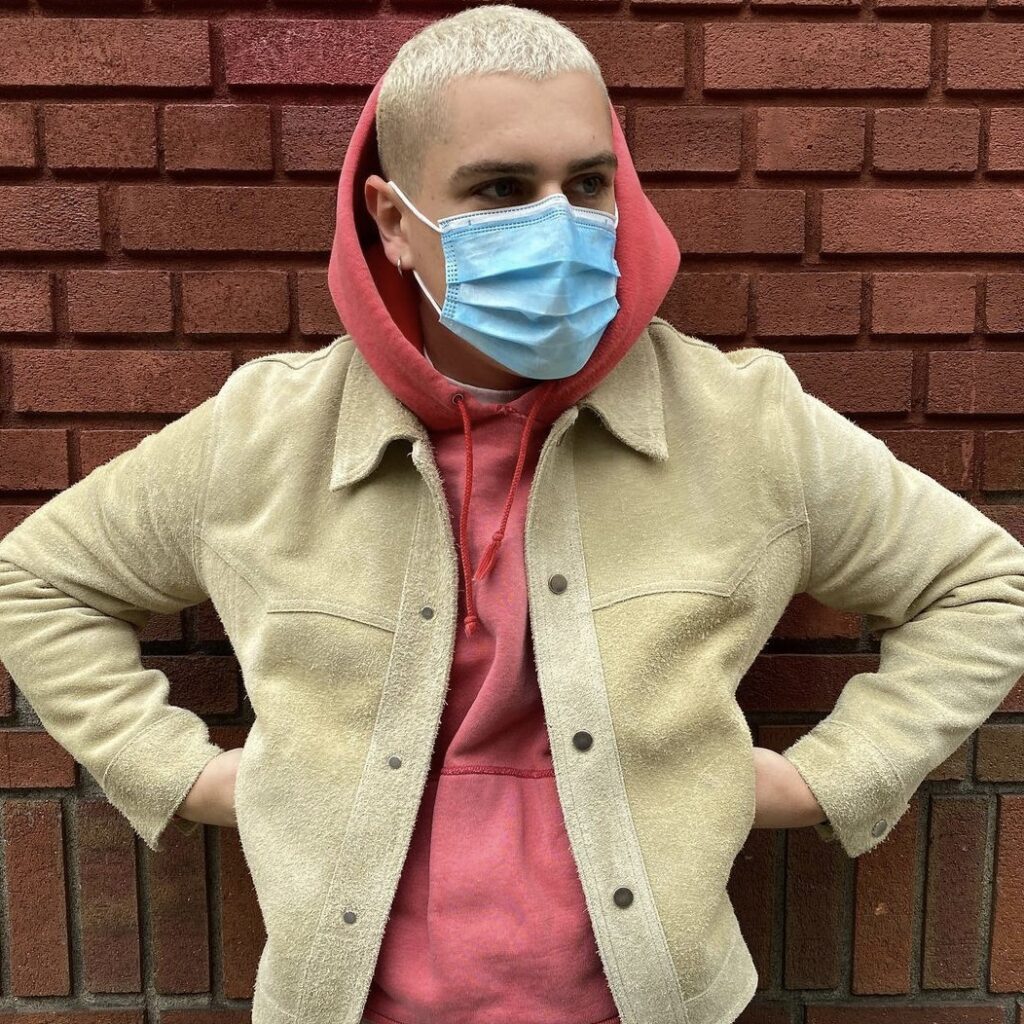 4. Jacob J Keller, Always Fresh Apparel
Jacob is one of the first bloggers that made it big in the world of men's fashion industry. Even though his outfit ideas are male centric, he never fails to impress us with the colour choices he makes. Jacob has proved well that genders are never bound or held back by colours and patterns. His blog is full of trendy and experimental outfits that will make your drool over the choices he makes and the pieces of clothing he combines together.
@jacobjkeller
5. Hallie Swanson, Hallie Daily
Hallie is known for her outstanding taste in streetwear fashion. She experiments and combines sophisticated floral prints with casual street wears. She produces an effortless mix of different types of clothing with a touch of bold ideas. If you're looking for a sartorial way of unique dressing, then you've got to check her out.
@halliedaily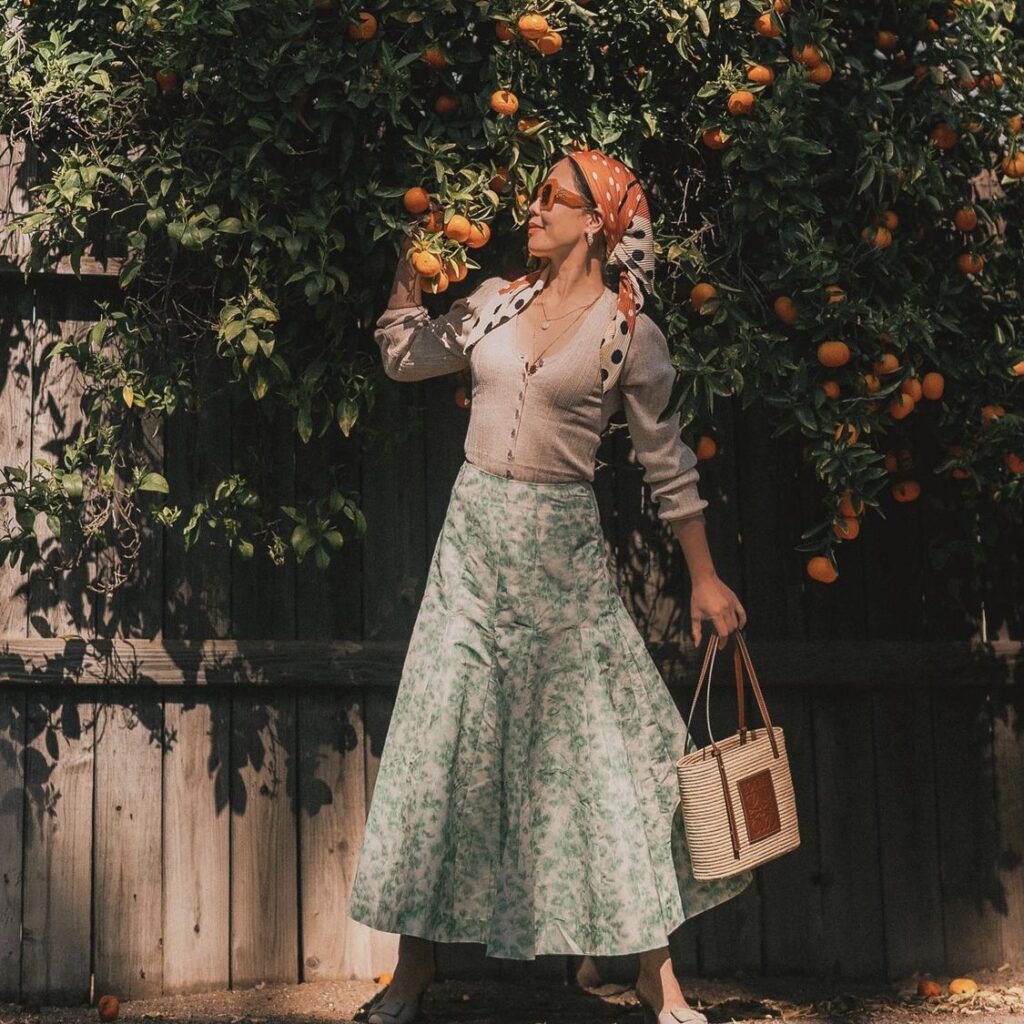 6. Eddie Win, EddieWinKicks
Eddie is yet another influencer who never fails to leave us mesmerized with his style statement and goofy picks. He doesn't feel the need to associate gender and style with bold and dark colours. Instead he likes experimenting with all types of shades including red and pink. Be it pulling off a maroon suit or a lilac jacket, Eddie has got his own ways to stand out. His choice of cool sneakers and hoodies will leave you with an urge to invade his wardrobe.
@eddiewinkicks
7. Jean Wang, Extra Petite
Jeanne is one of the most stylish bloggers who has got it all sorted for you, especially if you're fond of spicing up your office looks. From weekend looks to business wardrobe, from suiting to smart casuals, there's nothing she can't fix. Her blog is a plethora of inspiration to dress like a boss.
@jeanwang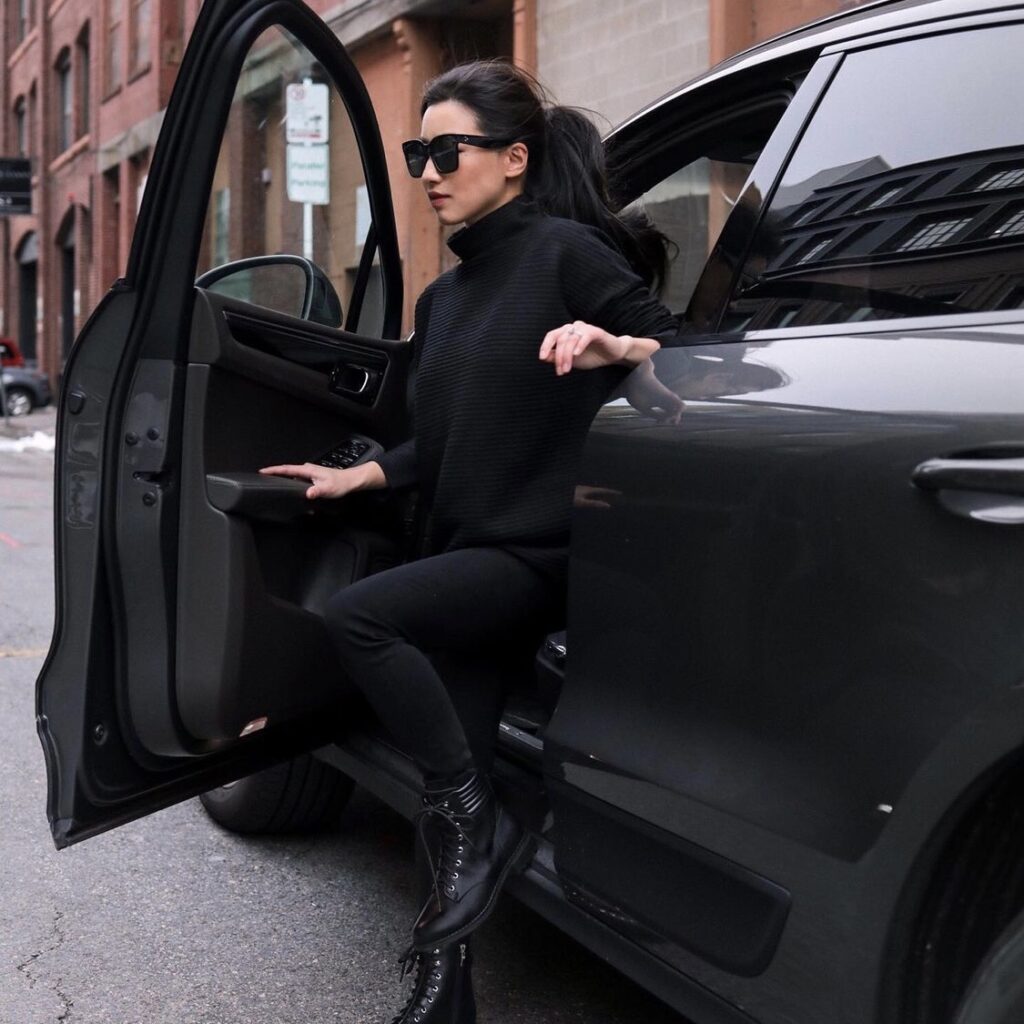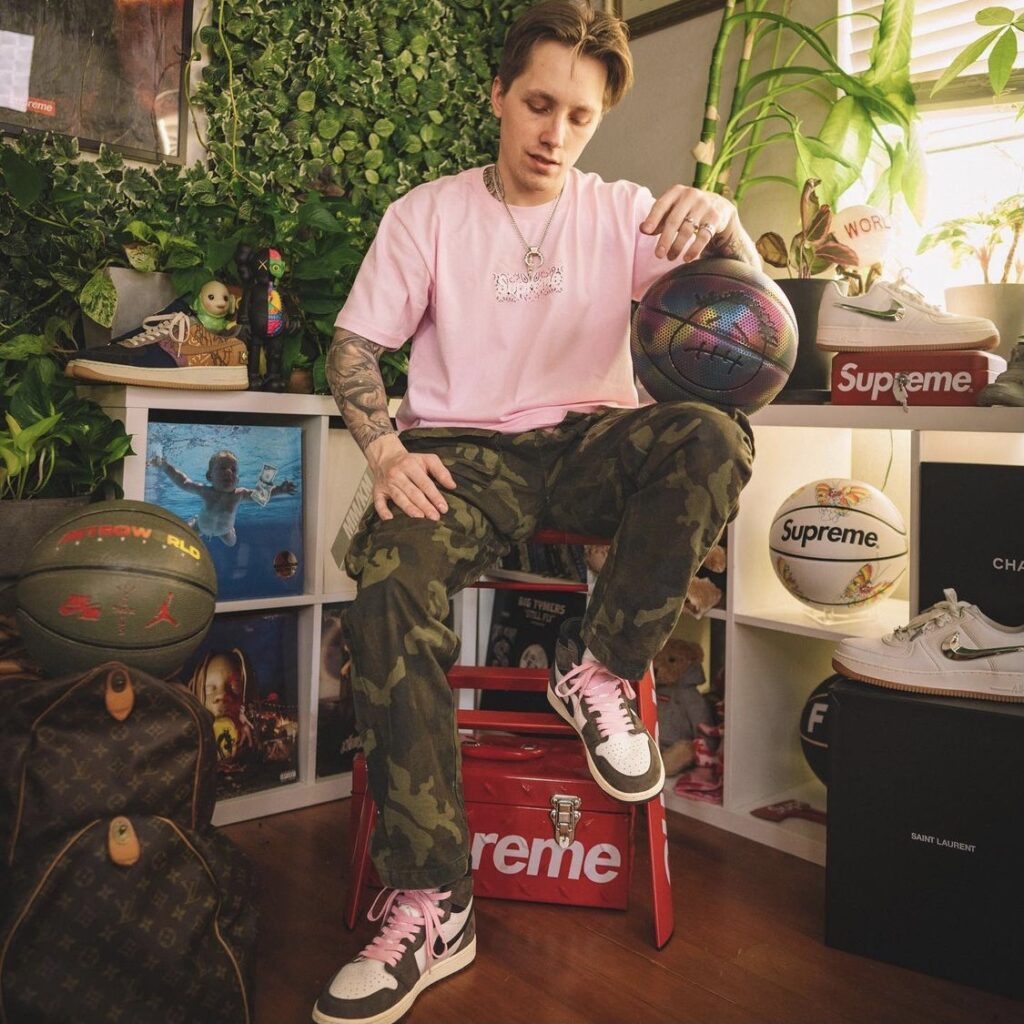 8. Jacob Star, TheStarrLife
Jacob's blog is full of inspiration if you're looking for a fusion of cool athletically appealing streetwear. Combining colours that fit just right and are equally aesthetic is what Jacob focuses over. His feed is full of colours and happy details that will make you drool over his choices and themes. Everything he owns and suggests is just the perfect amalgamation of vintage and class with a touch of originality and freshness.
@thestarrlife
9. Christian Bull, Bull1tric
Bull1tric is a big name in the blogging world of men's streetwear fashion. Having over 250k subscribers on his YouTube channel and over 180k followers on Instagram, Bull started off his channel with his focus solely on reviewing basketball sneakers. But as his name grew big, his channel transformed into a place that has so much more to offer when it comes to streetwear fashion. His blog is a plethora of ideas and big brands. Bull also recently co founded his own brand with Tony, a fellow YouTuber, titled Sample Industries, that has a good collection of casual and quirky pieces of clothing.
@bull1trc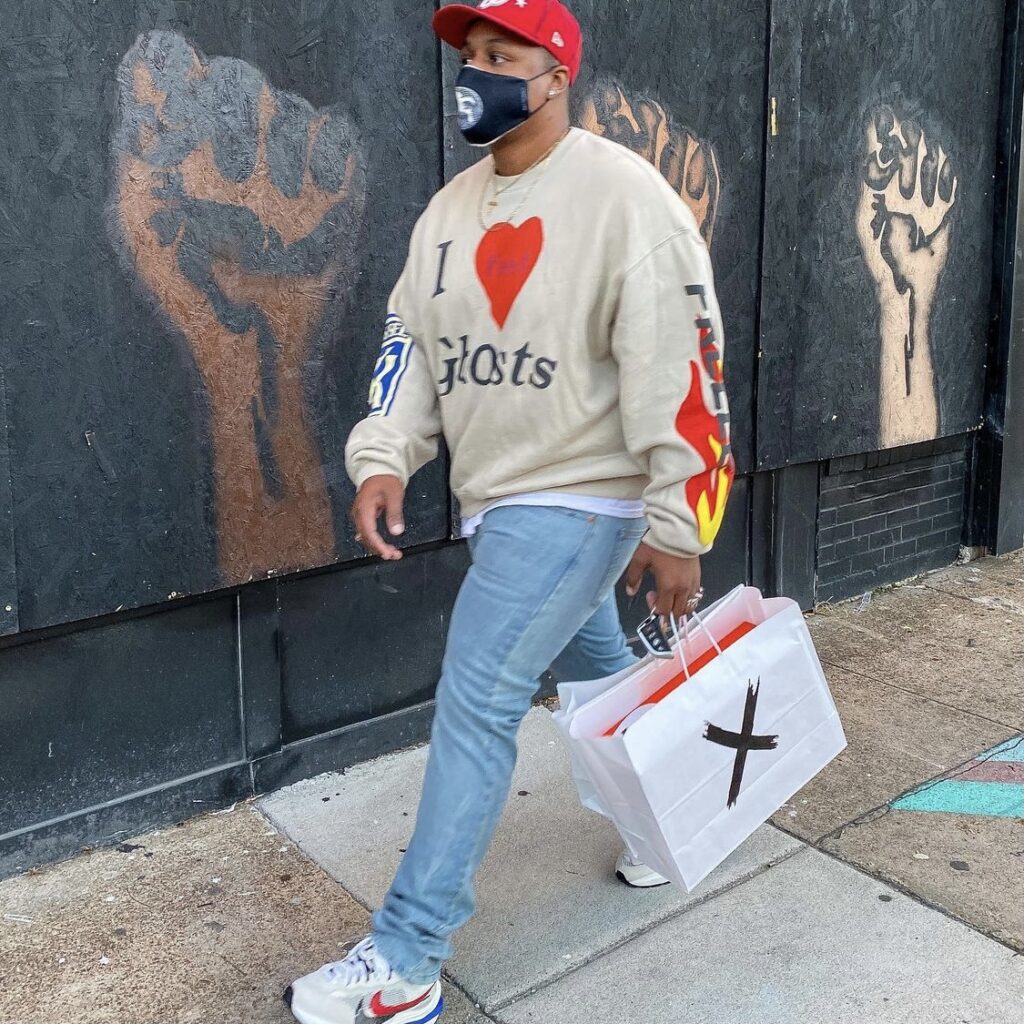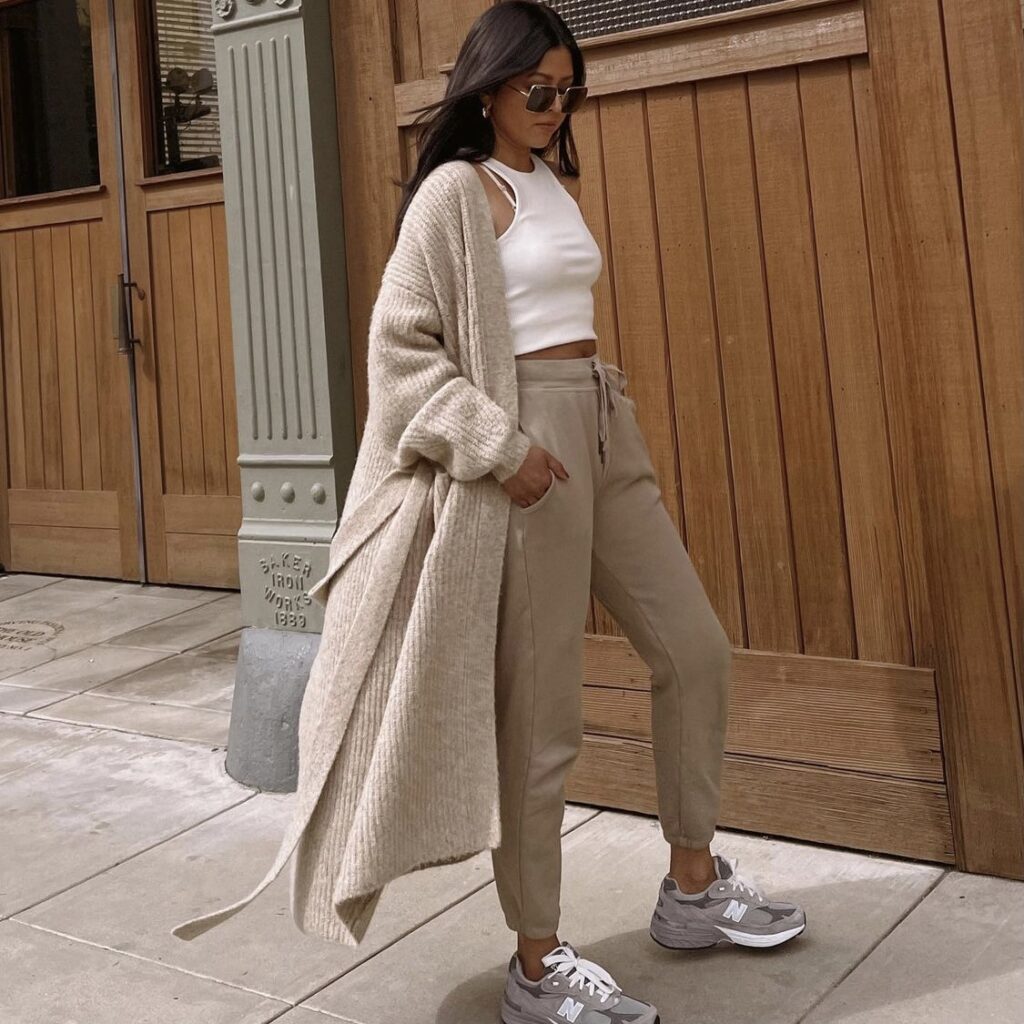 10. Sheryl Luke, Walk In Wonderland
Sheryl carries a fun and edgy style when it comes to urban streetwear. Her immense love for denims and the way she pulls it off with classic white Tshirts, iconic shirts and pumps makes it her signature way of dressing up. She genuinely is a master of layering and doesn't restrict herself to pastel colours. Instead she can style colours like olive green and bright yellow gracefully and wear them up like a queen.
@walkinwonderland
11. Paul Cantu, MrPaulCantu
Paul refers to himself as 'The Thrift God.' His blog is full of videos and photographs of him thrift shopping in bulk and taking his subscribers into another dimension of streetwear thrift shopping so that they could enhance their styling by keeping a check on their expenses. His feed is full of innovative ideas and styles that are enough to make your day and leave you willing enough to grab a dozen clothes similar to the ones he owns.
@mrpaulcantu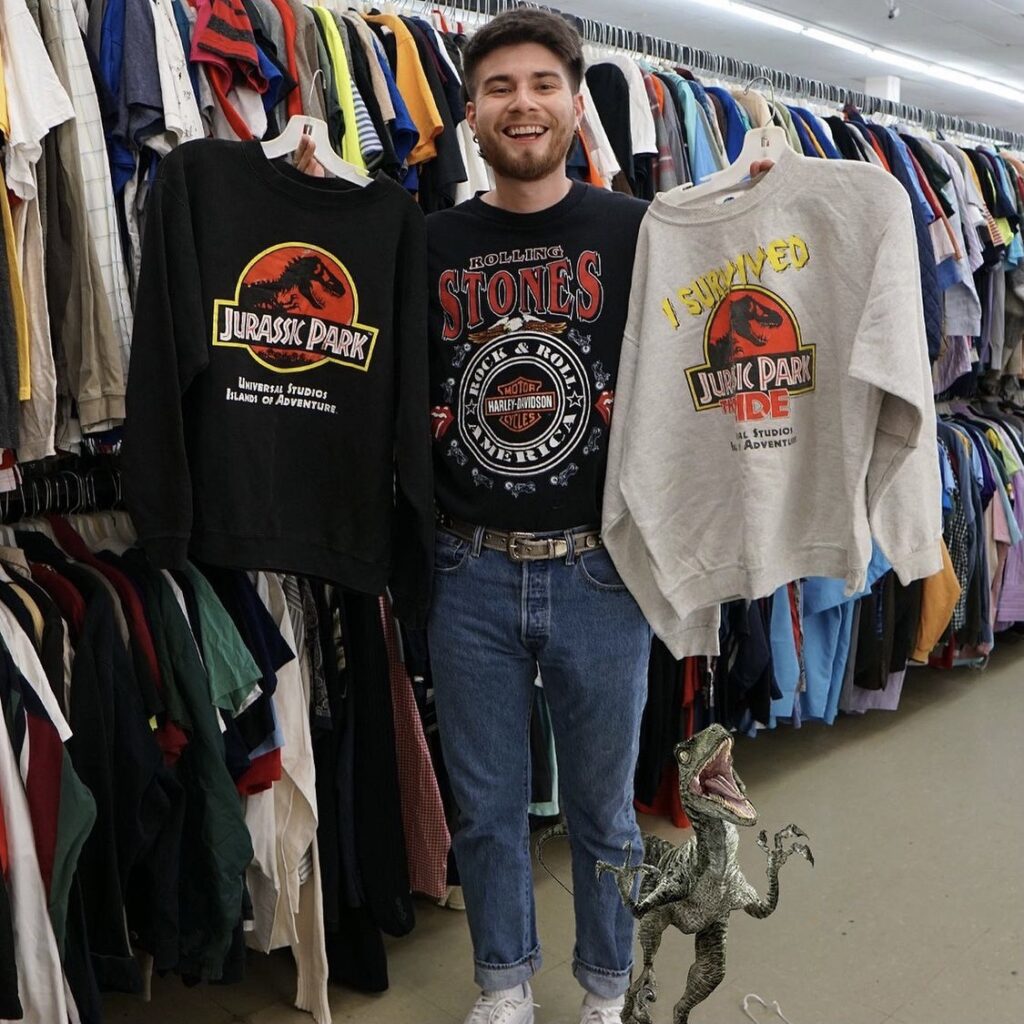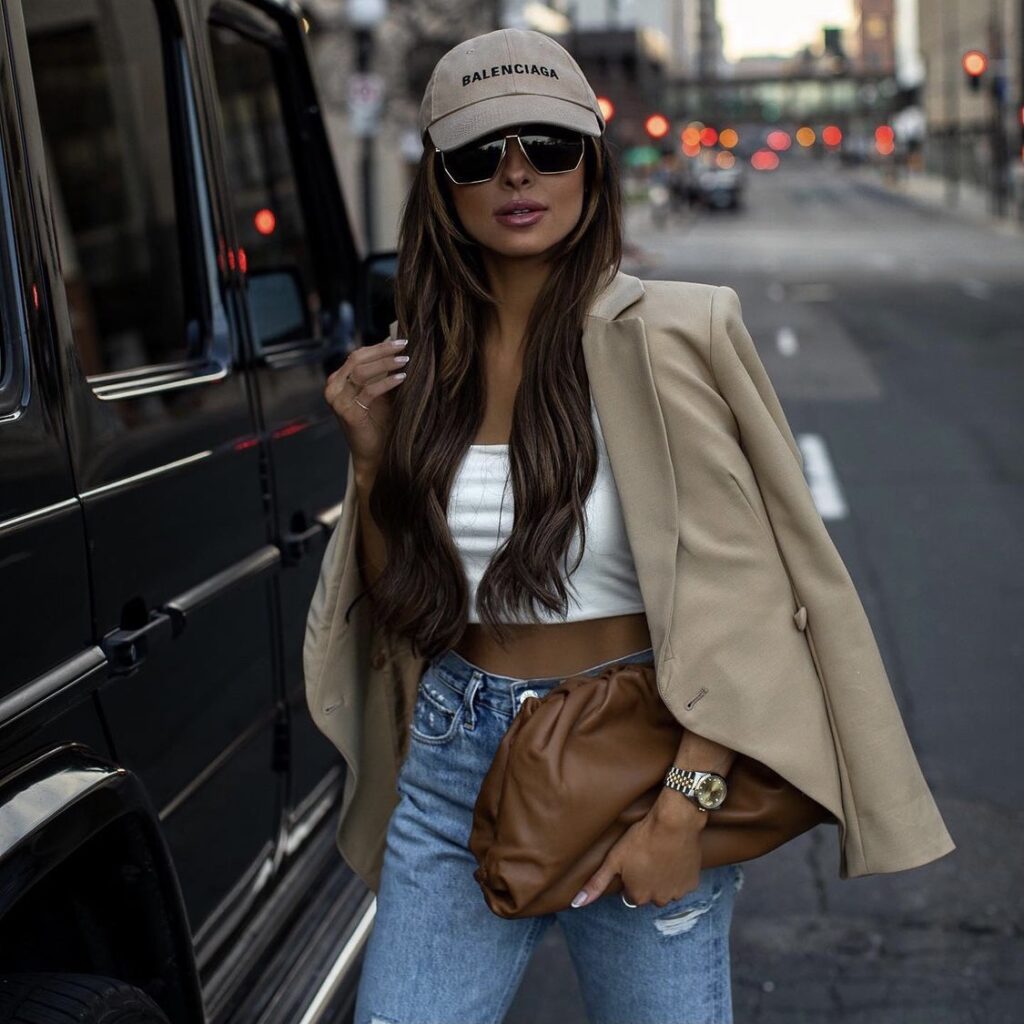 12. Maria Vizuete, Miamiamine
Maria is also known as the April of denim street style for effortlessly combining and carrying elaborate blouses with either distressed or trendy jeans. Her way of styling revolves around picking up and layering versatile pieces of clothing that cannot go wrong any day. Before pursuing an acting and blogging career, Maria earned a degree in finance and worked as an investment banker. She has amassed a huge fan following and driven great attention towards her blog where people seek inspiration to transform their style.
@miamiamine
13. Patrick Carroll, We Are The Trend
Patrick initially began his fashion career back 2014 where he used to post his reviews on various sneakers of different brands and styles. But he gradually rose to being a known name among the prominent men's fashion youtubers after his channel evolved and emerged as a destination for urban streetwear lovers who seek inspiration and ideas to add a little manly glam to their wardrobe.
@patrick.carroll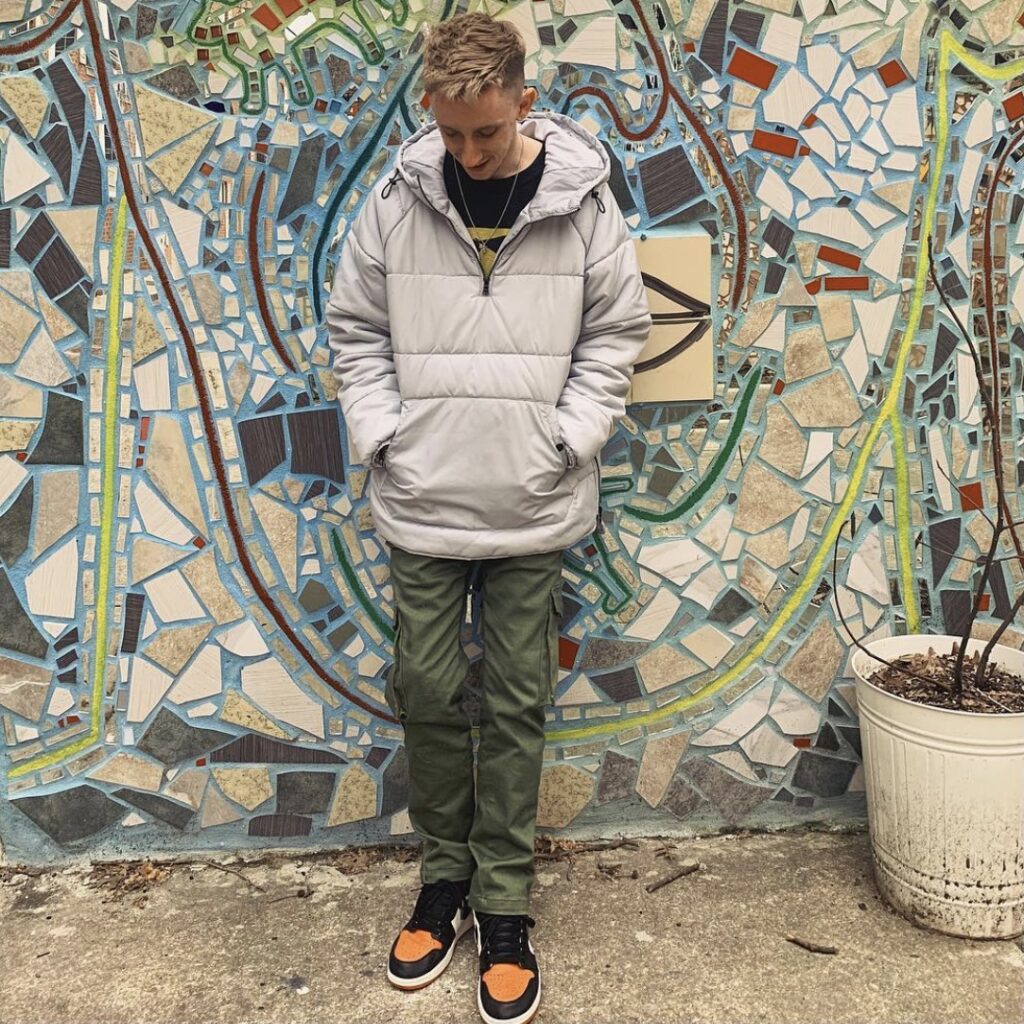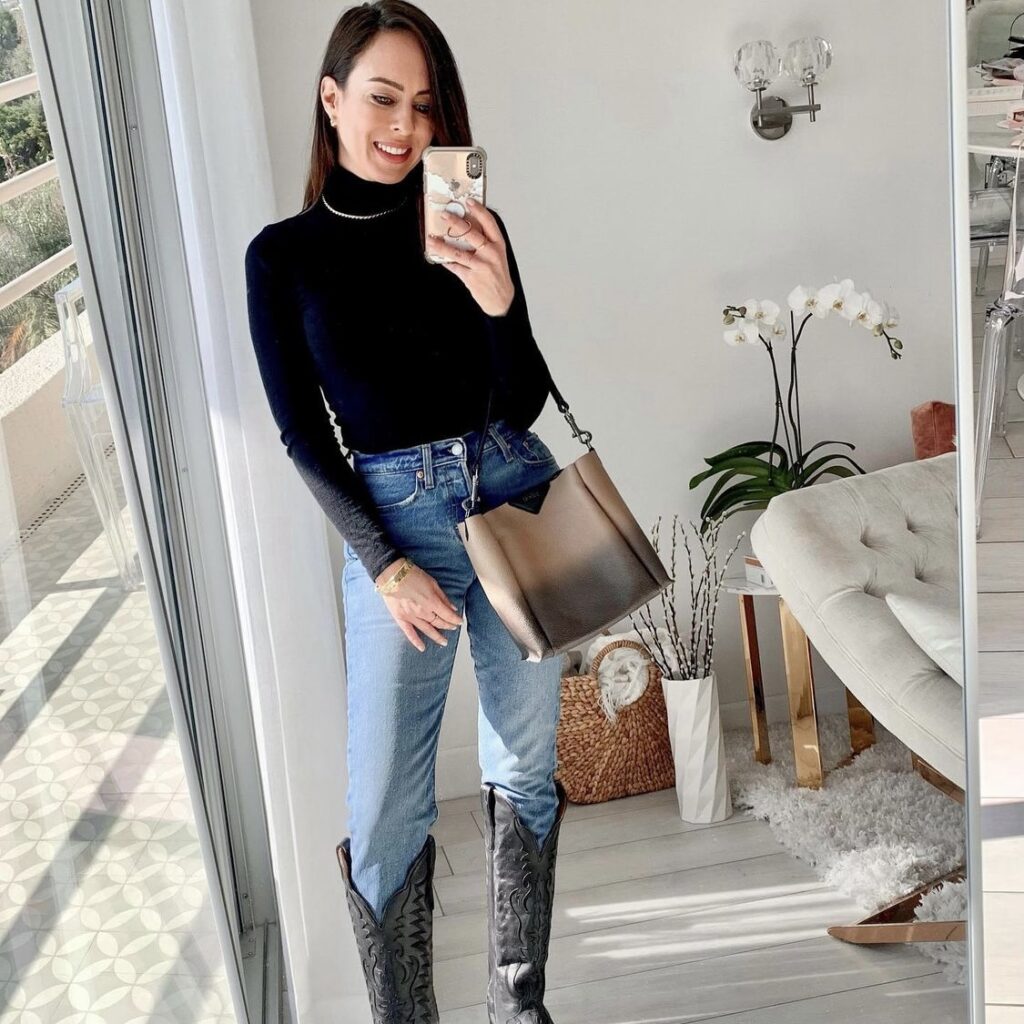 14. Sydne Summer, Sydne Style
Sydne is best known for converting runway and red carpet trends and looks into a more convenient form, so that women can add a bit of quirkiness into their everyday way of styling without much hassle. Her love for monochromatic dresses and white shirts is no secret. The LA based stylist turned fashion blogger knows how to rock even the simplest maxi dresses and flared pants.
@sydnesummer
15. Avery Ginsberg, GearedTowardGear
Avery keeps his way of street styling simple and visually appealing. His feed isn't full of fashion advice or inspiration. Rather he keeps it all mixed up. He captures and displays even the slightest details of accessories and aesthetic scenery that satisfies his love for aesthetics. Avery plays his fashion game safe. He is usually seen experimenting with bold colours and basic outfits that don't drain out your money. So if you're looking up for some classy inspiration, he's the one you should check out.
@averyginsberg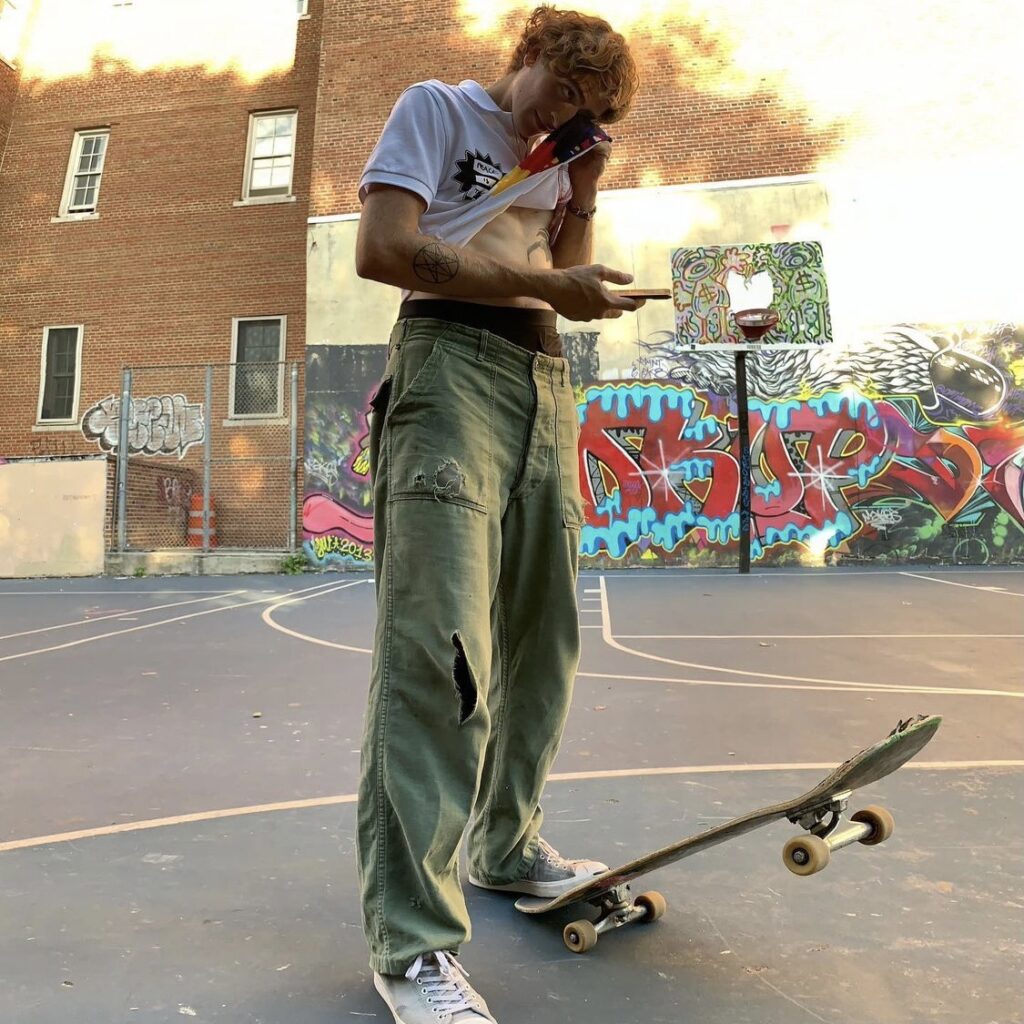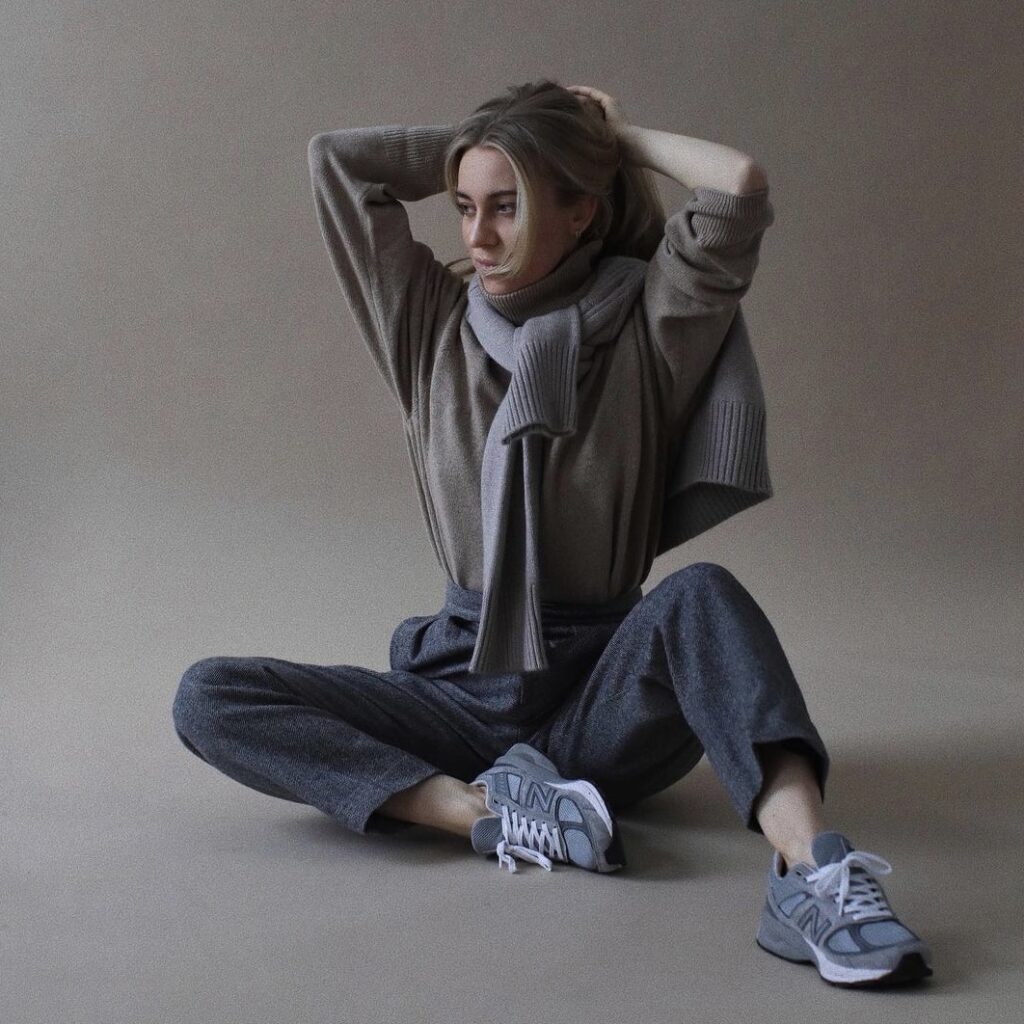 16. Sandra Hagelstam, 5 inch and Up
Hailing from Finland, Sandra moved to London to study Fashion. She has a huge and eccentric collection of footwear and designer wardrobe. She is a big fan of contrasting colours and texture. Be it pairing up an evening dress with a messy hair bun or funky jewellery and stilettos with solid coloured casual Shirts, her blog is full of inspiration for fashionistas who follow luxury trends.
@sandrahagelstam
17. Jacob Wallace, Cleanest Apparel
Jacob stepped into the world of fashion a couple of years ago where he initially used to post about simple diy outfits for men. But now his channel has evolved into a place that has high pieces of fashion ideas to offer. Not to this, but Jacob has managed to launch his own clothing brand called Whoisjacov that offers trendy hoodies, graphic tees, denims and much more.
@whoisjacov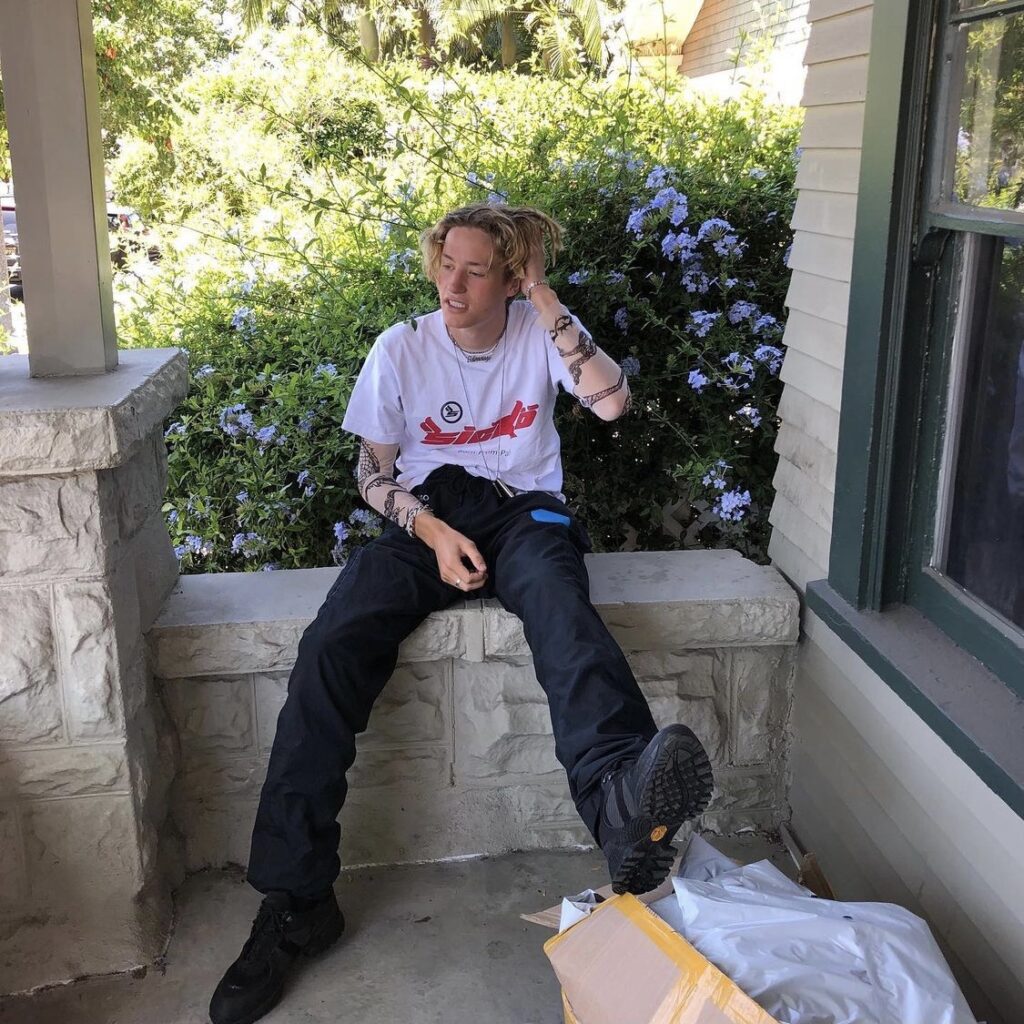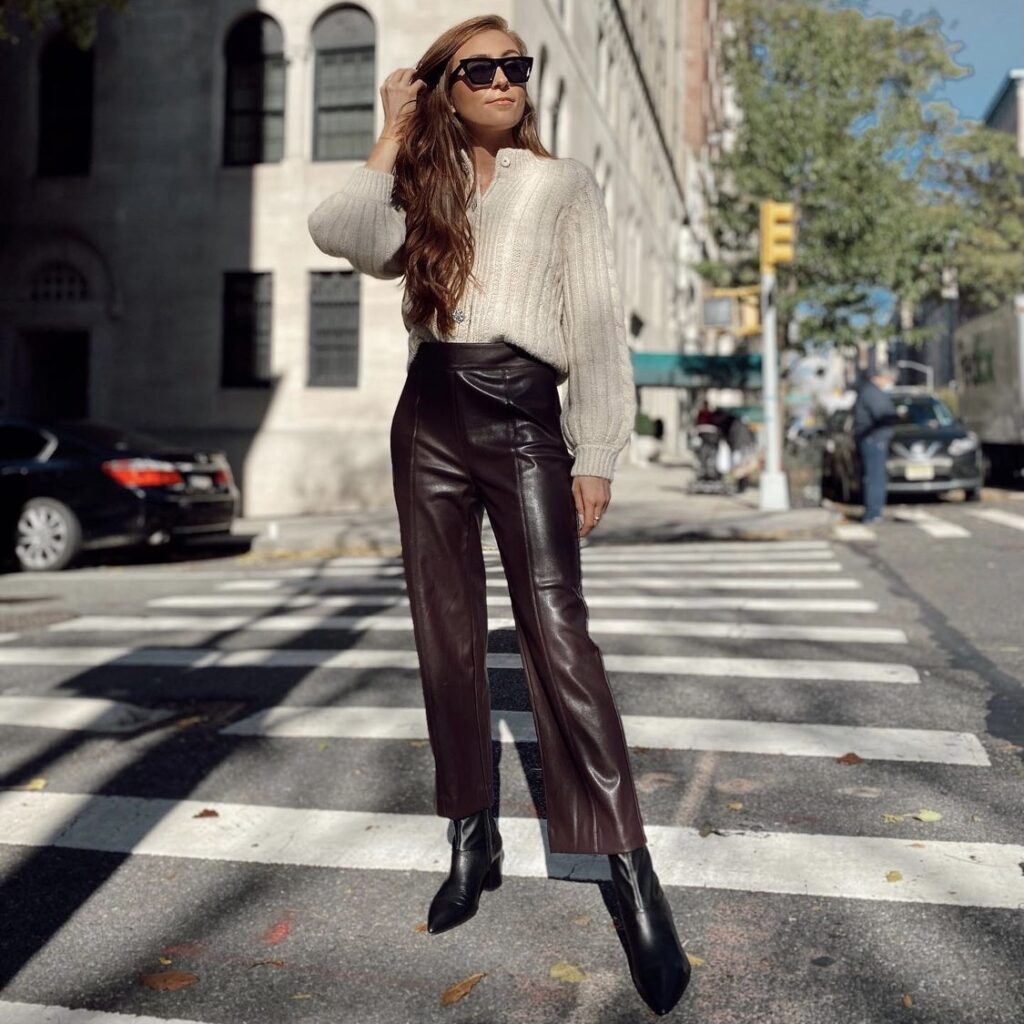 18. Erika Fox, Retro Flame
Erika loves styling ridore half structured blazers with black trousers and jeans. Her way of styling and experimenting with clothing is classy. Be it girlie dress, power suits or leather pants, she's best known for creating impressive chic outfits for career focused women. Erika gave up her job in the marketing sector to work as a full-time fashion blogger with her sister.
@retroflame
19. Ikenna, Elevated Ike
Ike doesn't seem to be the person who prefers bright colours. He keeps his color choice bold and classy. Be it black or olive green, Ike likes keeping it simple with trendy joggers, baggy Tshirts, gingham shirts and denim jackets because of course how can you ever go wrong with these? That doesn't mean he doesn't know how to pull off formal suits with ease. If you don't believe us, head towards his blog and see it yourself.
@elevatedike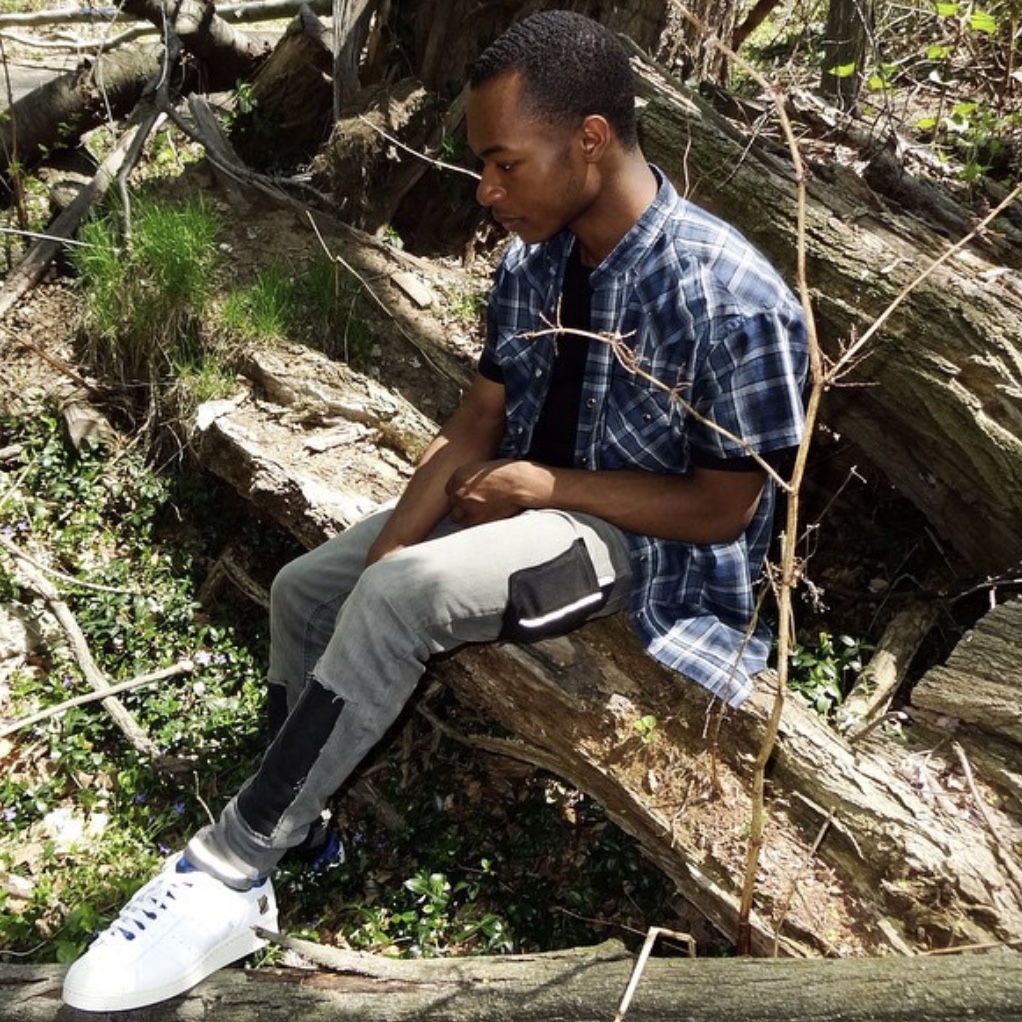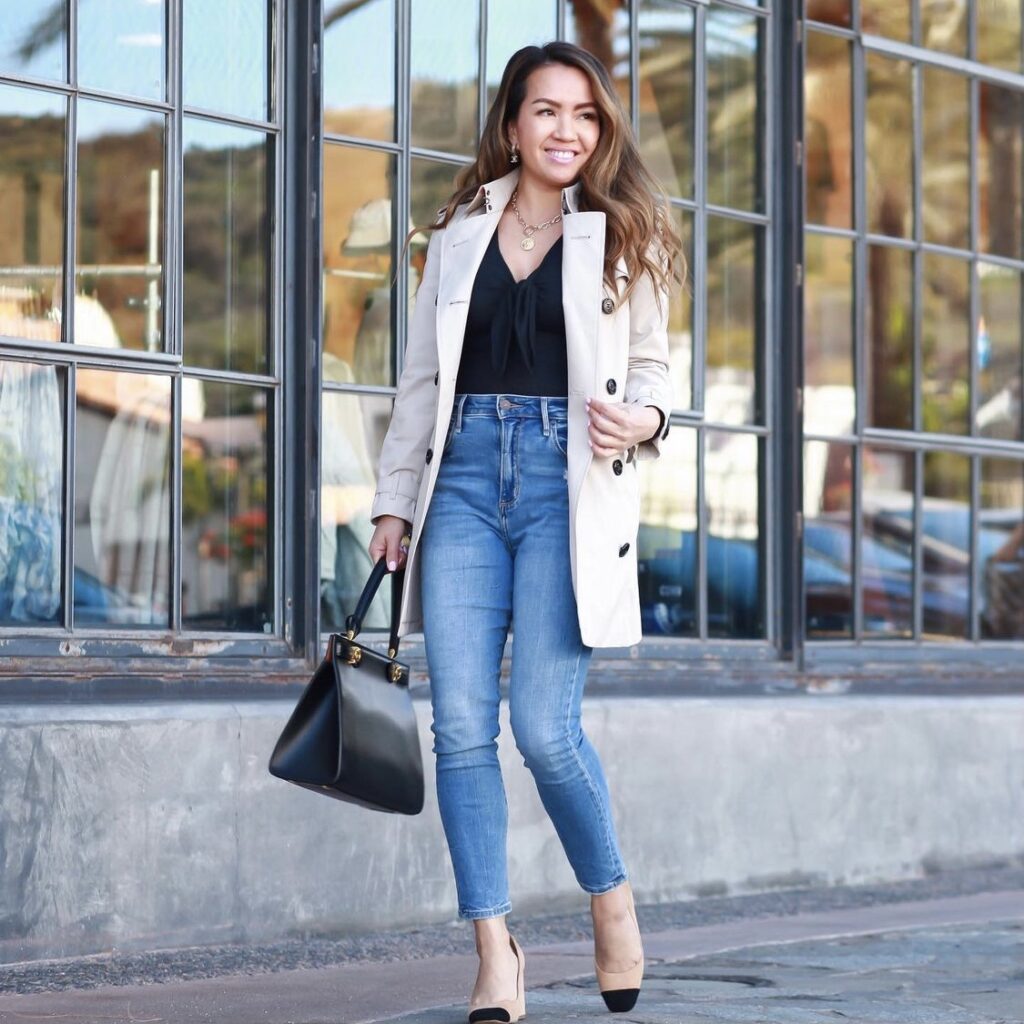 20. Annie, Stylish Petite
Annie is immensely talented when it comes to balancing out cute outfit details like bows and sequins with basic clothes. Even though she liked experimenting with adorable pieces, her way of styling is still classy and feminine. Be it carrying a modest turtleneck Shirts or a sparkly evening dress, her way of mixing up completely contrasting outfits will leave you amazed with an urge to pull off unique dresses with a touch of aesthetic glitters.
@anniemaithai
21. Alexandra, Miss Alex
Alex is genuinely a fashion expert who strikes the right chord between fashion and uniqueness. You name it and she'll style any dressing piece for you. From gracing her looks with slit skirts and casual Shirts to pairing up chic blouses and joggers, there's nothing on her feed that you could not pull up with ease. Not only is her way of styling beautiful, she also makes sure that they're suitable enough for regular women, so that they could add a pinch of elegance without compromising with their comfort.
@missalexandraax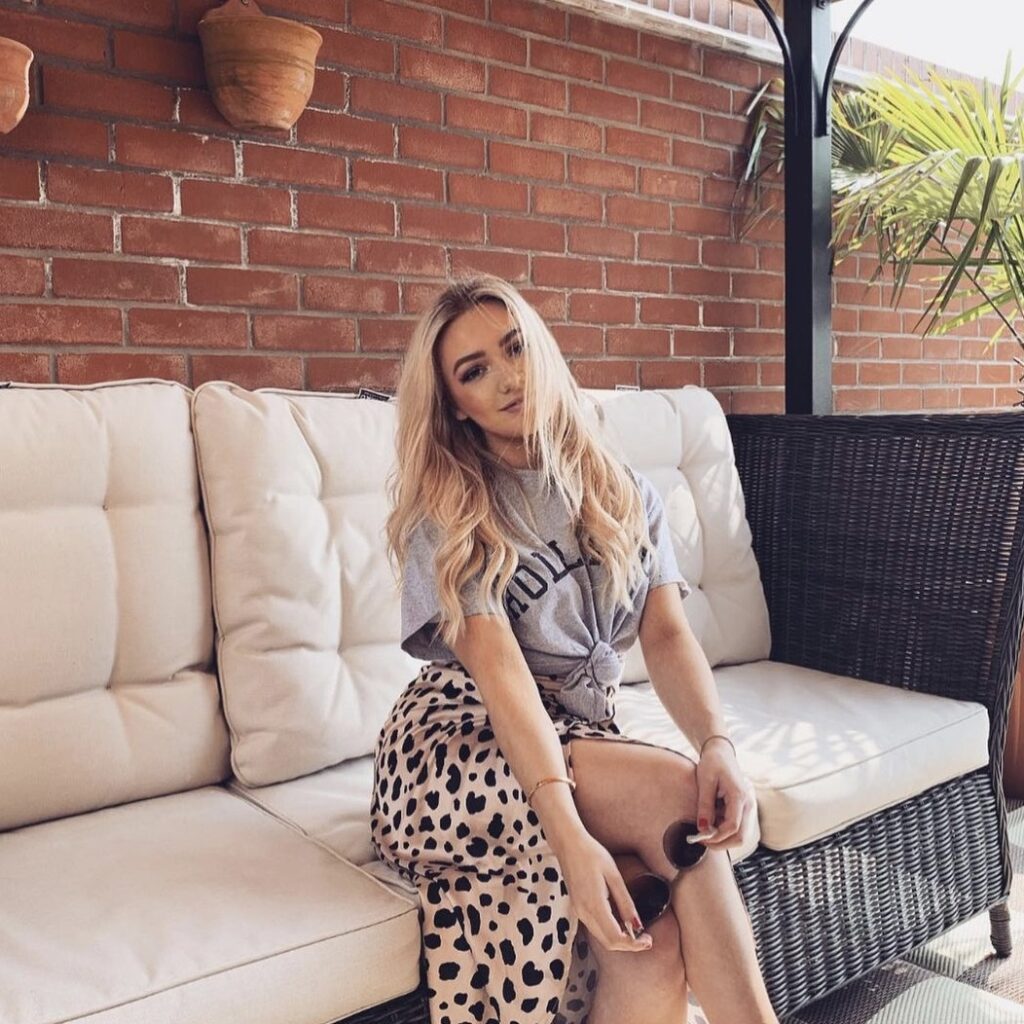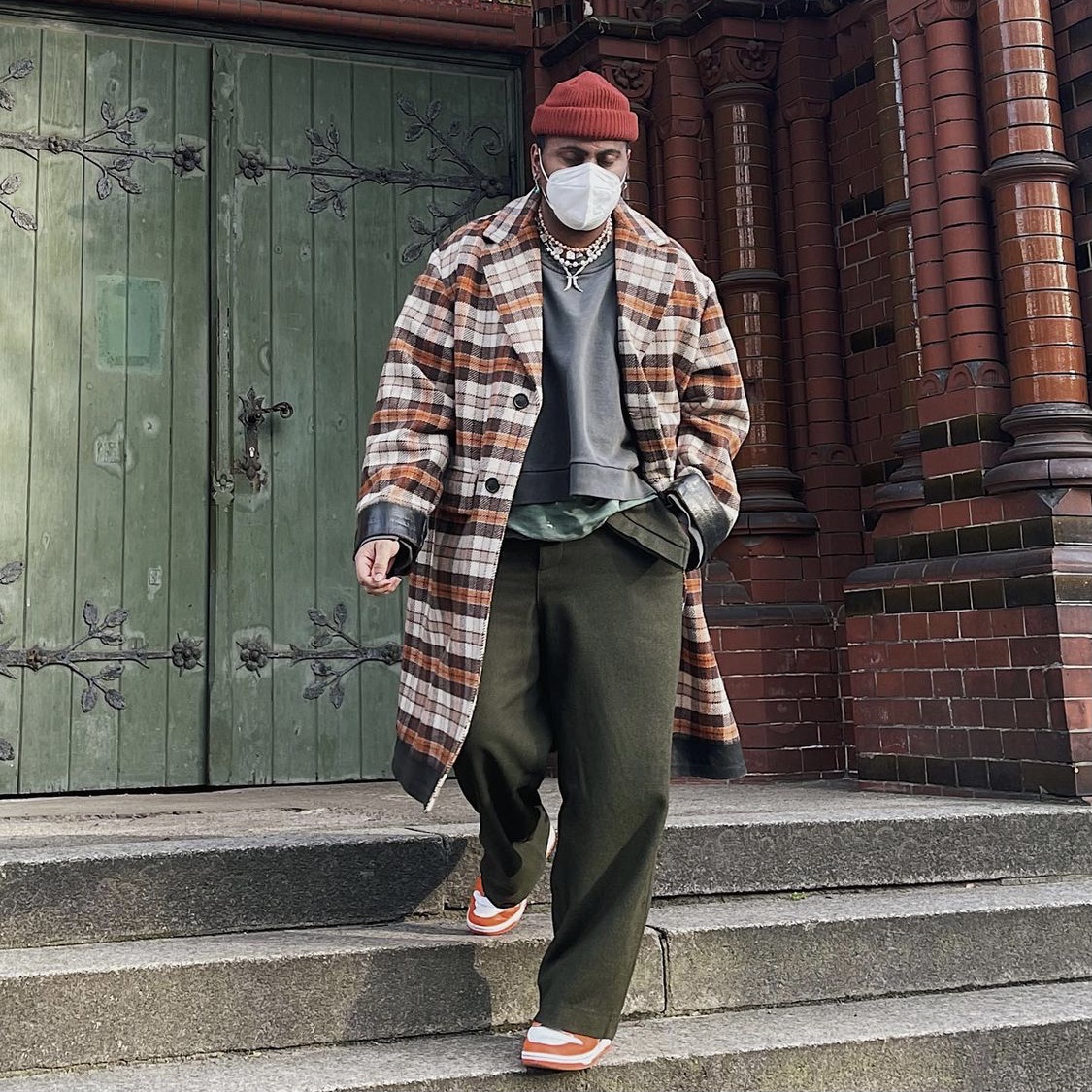 22. Sangiev, Couture Atelier
Sangiev is a British men's fashion influencer who is nothing but a pro if you're talking about high street fashion. His channel focuses on an amalgamation of mixed casual outfits and extrinsic pieces of jewellery that is enough to make your stand out of the crowd. He doesn't merely experiment with different pieces of clothing but also pays equal attention to accessories and shoes that definitely are worth the extra points from our side.
@sangiev
23. Rachel Spencer, RachSpeed
Rachel has got her denim game strong enough that she stands out with her elegant outfits. She knows how to pair a basic denim and level up streetwear fashion for women. Her blog is full of ideas that you can pick up any day with minimum hassle and believe me, you can never go wrong with her way of styling. Baggy hoodies with denim? Sleek crop top with denim? A lilac floral dress with messy bun and white sneakers? In one word, Rachel seems like a synonym for fashion aesthetics.
@rachspeed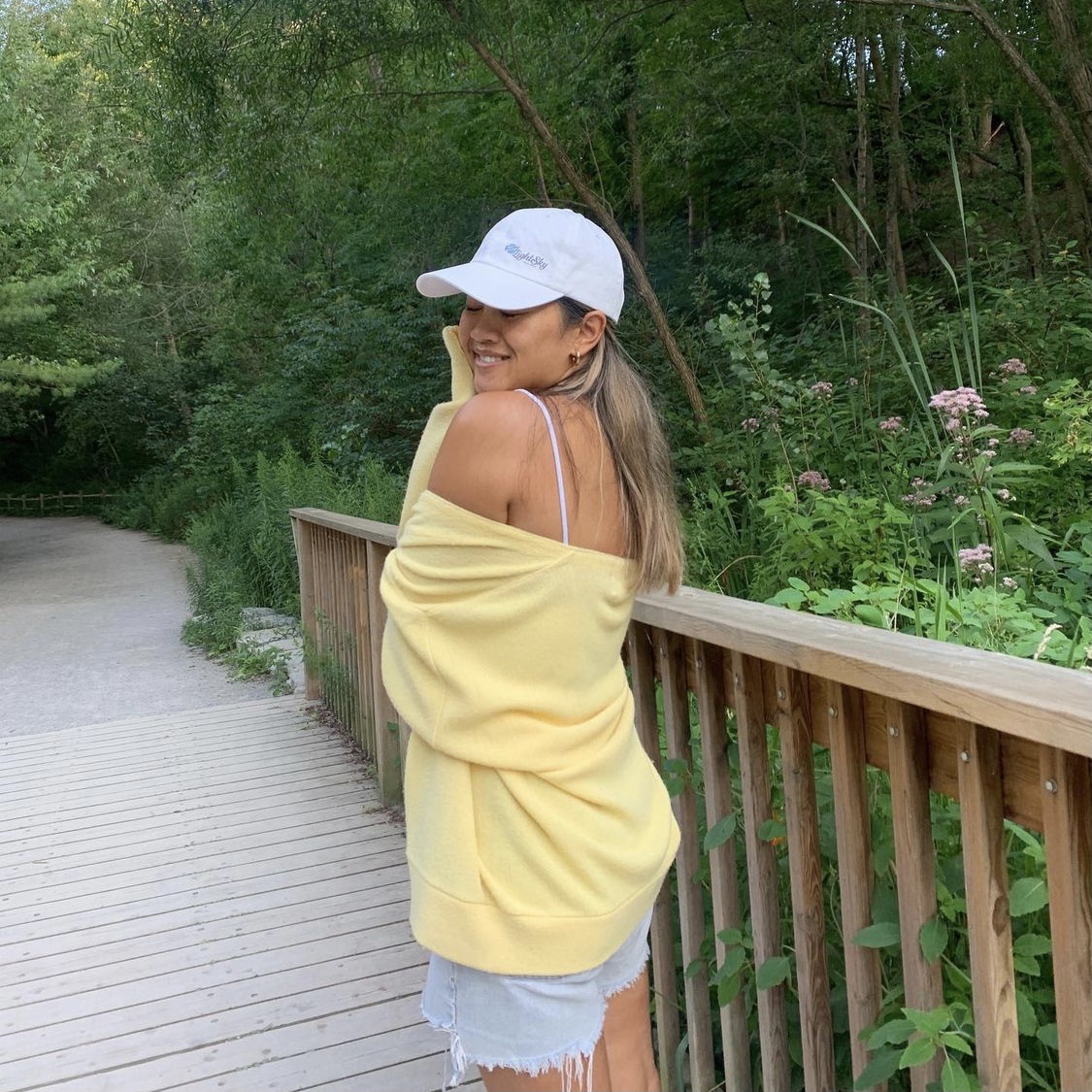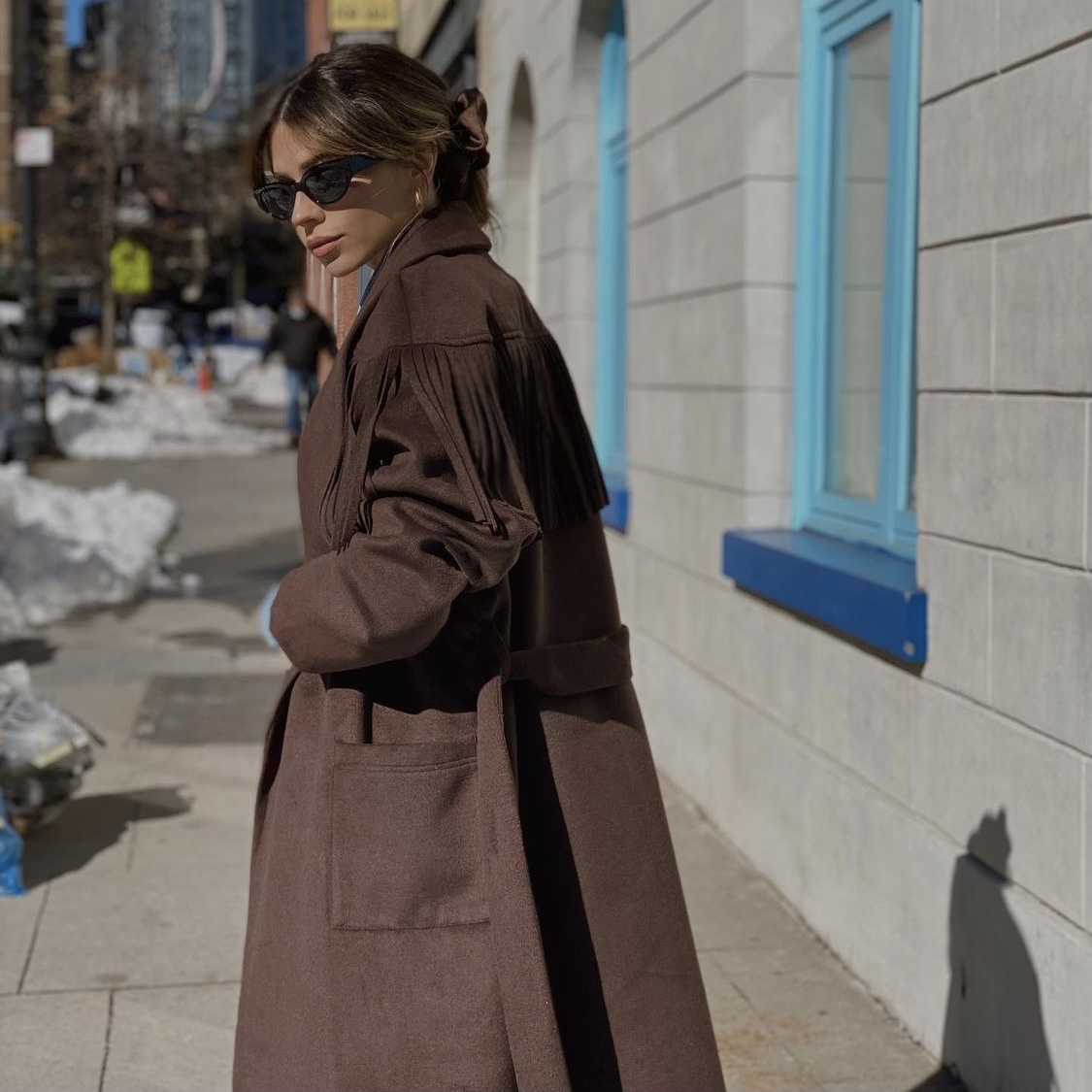 24. Ashley Brooke, Ashley Brooke
Ashley maintains a dark vintage theme on her feed. Brown is one such colour that women refrain from carrying because it might either make them look like a lunatic or a woman who's still stuck in the 70's. Really? Well Ashley will make you change your opinion. Her feed is full of fashion inspiration and is the right blend of classy streetwear fashion. From layering to gracing flared pants with iconic boots and jackets with a hat to styling leather skirts with coats and body fit tops, Ashley's style seems too good to be real.
@ashbrooke
25. Jonathan, Jonny He
If you're looking for quirky and cute outfit ideas for men, head straight towards Jonathan's blog because he seems to be the right place for you. While most men restrict their fashion to neutral colours and minimal prints, Jonathan is usually seen acing floral prints and bright colours like a pro. He exactly knows how to spice up a normal outfit by either carrying printed joggers and pairing it up with solid coloured hoodies or wearing a heavily printed shirt with trousers and sneakers. So don't forget to check him out for such cute outfits.
@pingyjonhe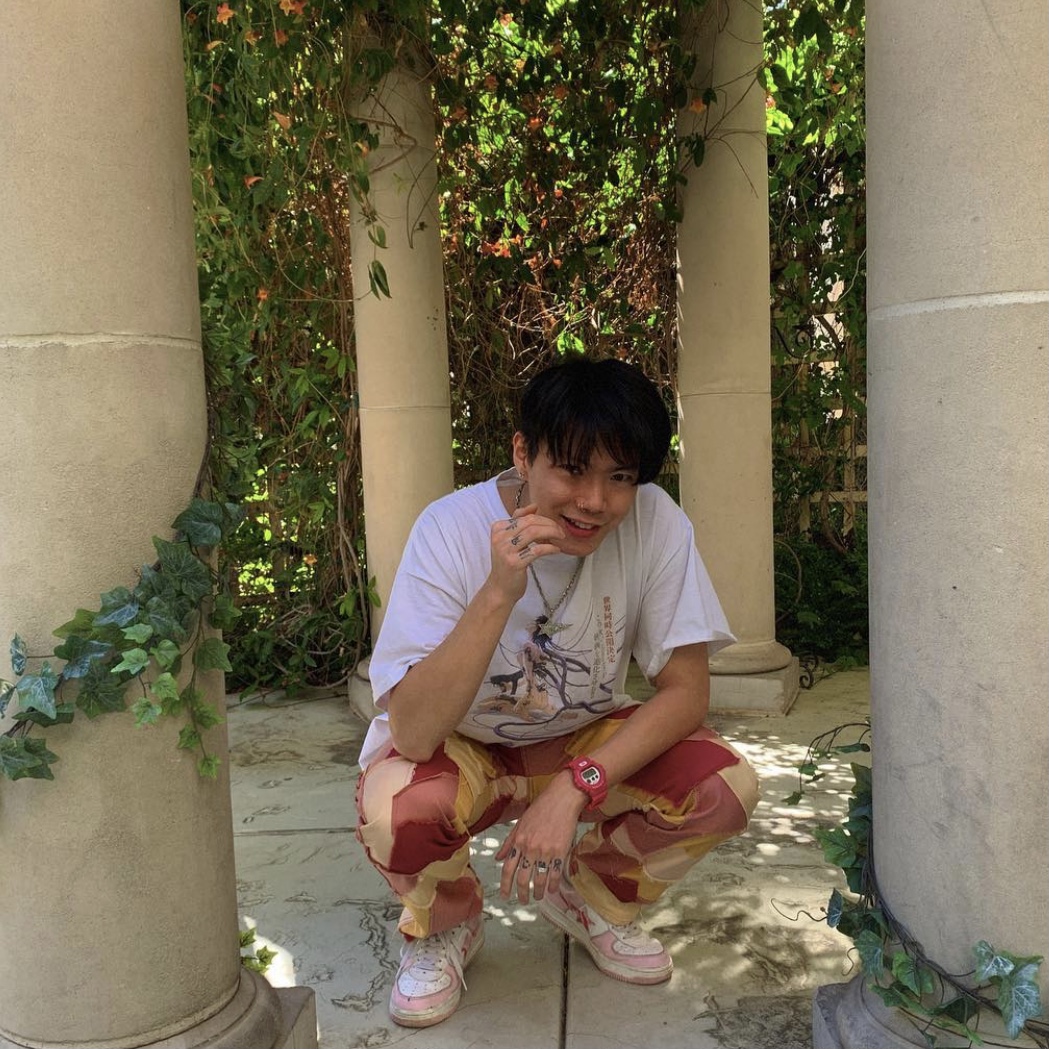 TINY SPARK SHOP
Looking for a similar trendy brand that could transform your wardrobe and give it a completely different look? Well, maybe you've missed on
Tiny Spark Shop
, a place that has got the ultimate solution for your urge to level up your street fashion.
Tiny Spark Shop
collaborates and works with various designers, artists, musicians and photographers who have a sense of unprecedented taste in art and aesthetics. They define art and fashion in completely contrasting yet unique ways. The main motive of
Tiny Spark Shop
is to take streetwear fashion to an unparalleled level of perfection and innovation that will be in accordance to the style and taste of the present generation.
Tiny Spark Shop
has a wide collection of printed jackets and coats, graphic T Shirts, cool and baggy hoodies and so on. Let me get you a sneak peak of some clothing pieces that will definitely draw your attention to their details.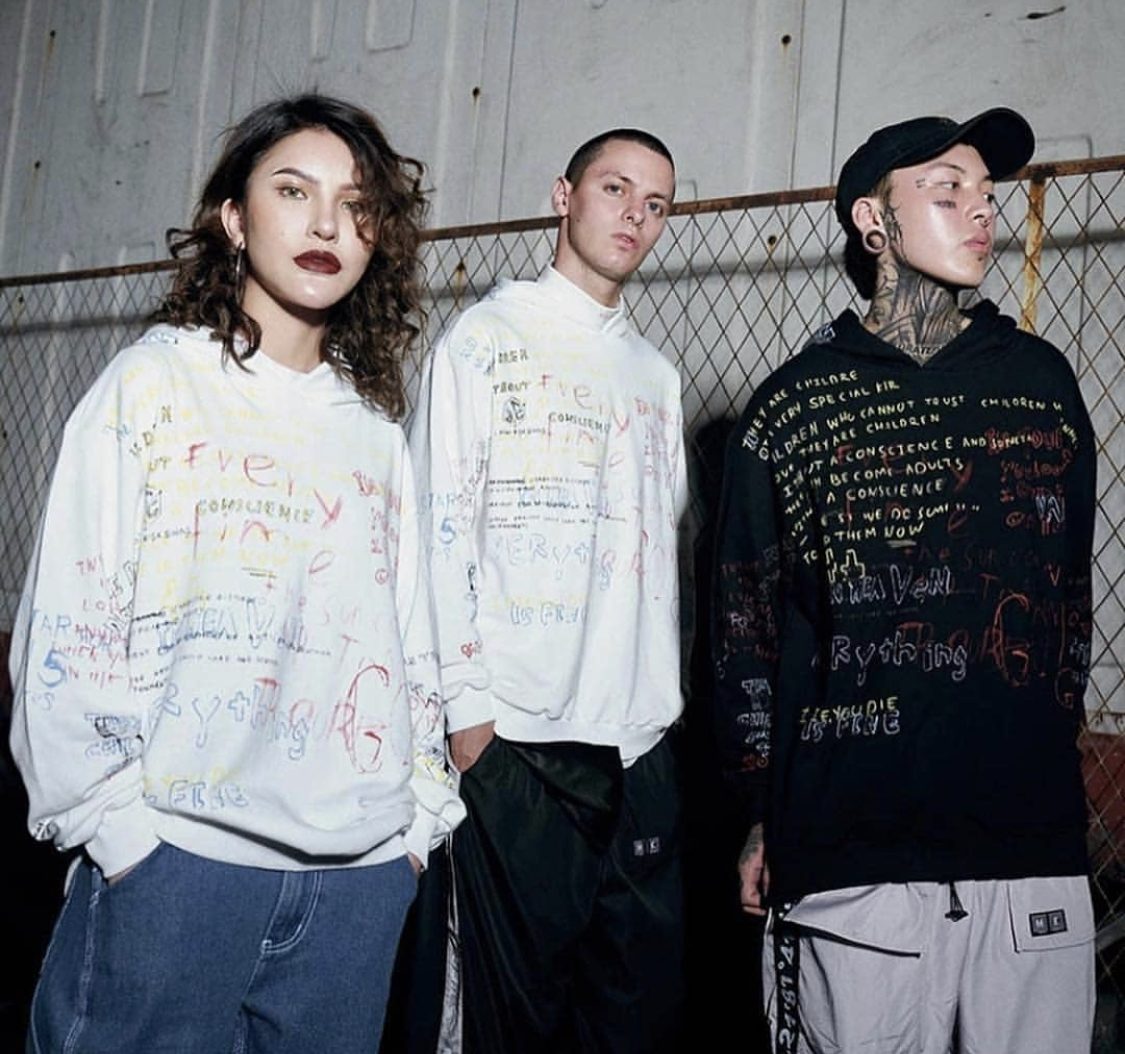 Graffiti Pullovers:
Shop Now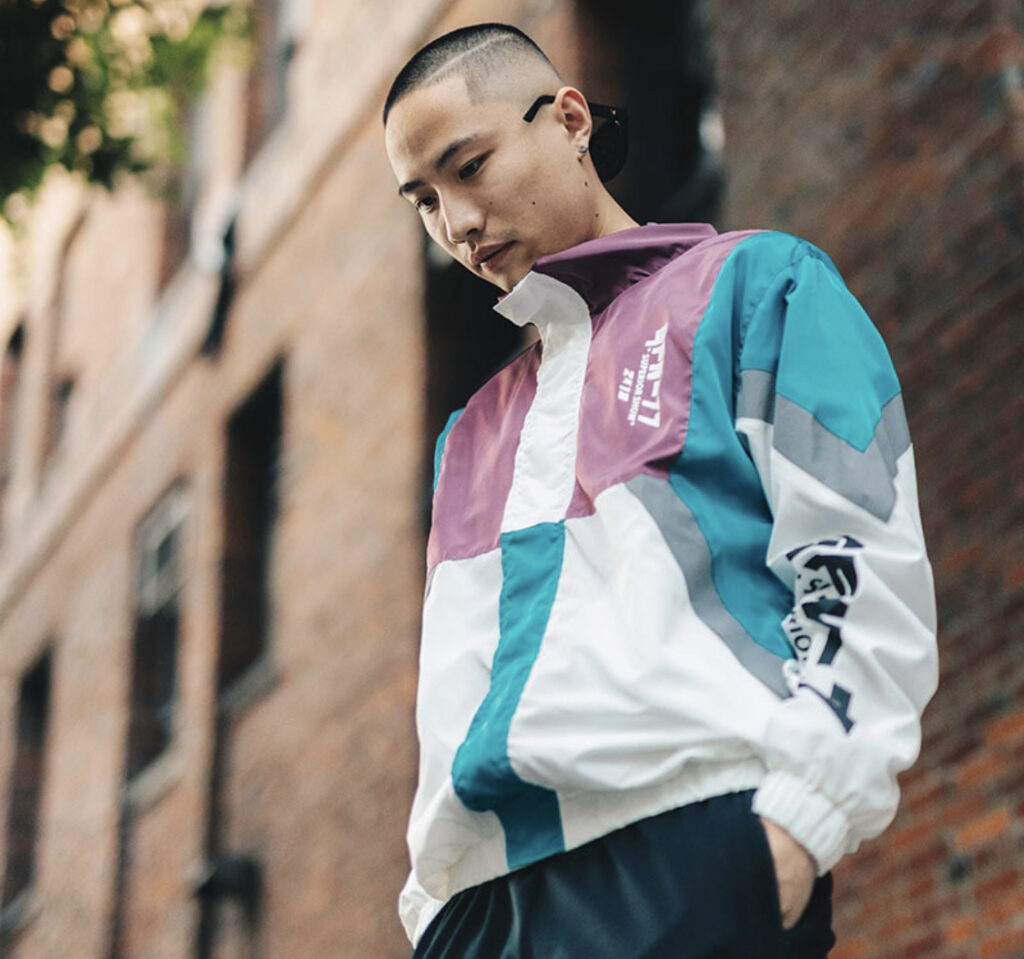 Multi coloured Bomber Jacket:
Shop Now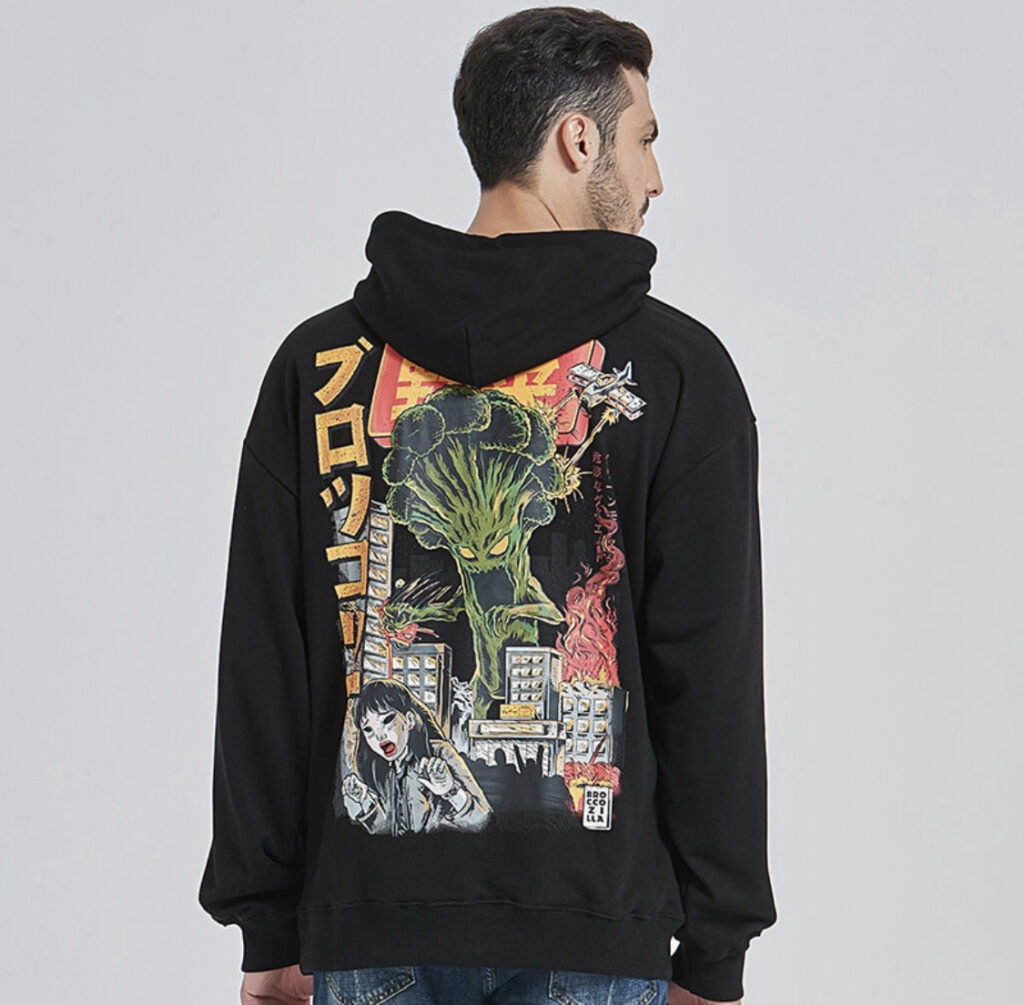 Oversized Hoodies:
Shop Now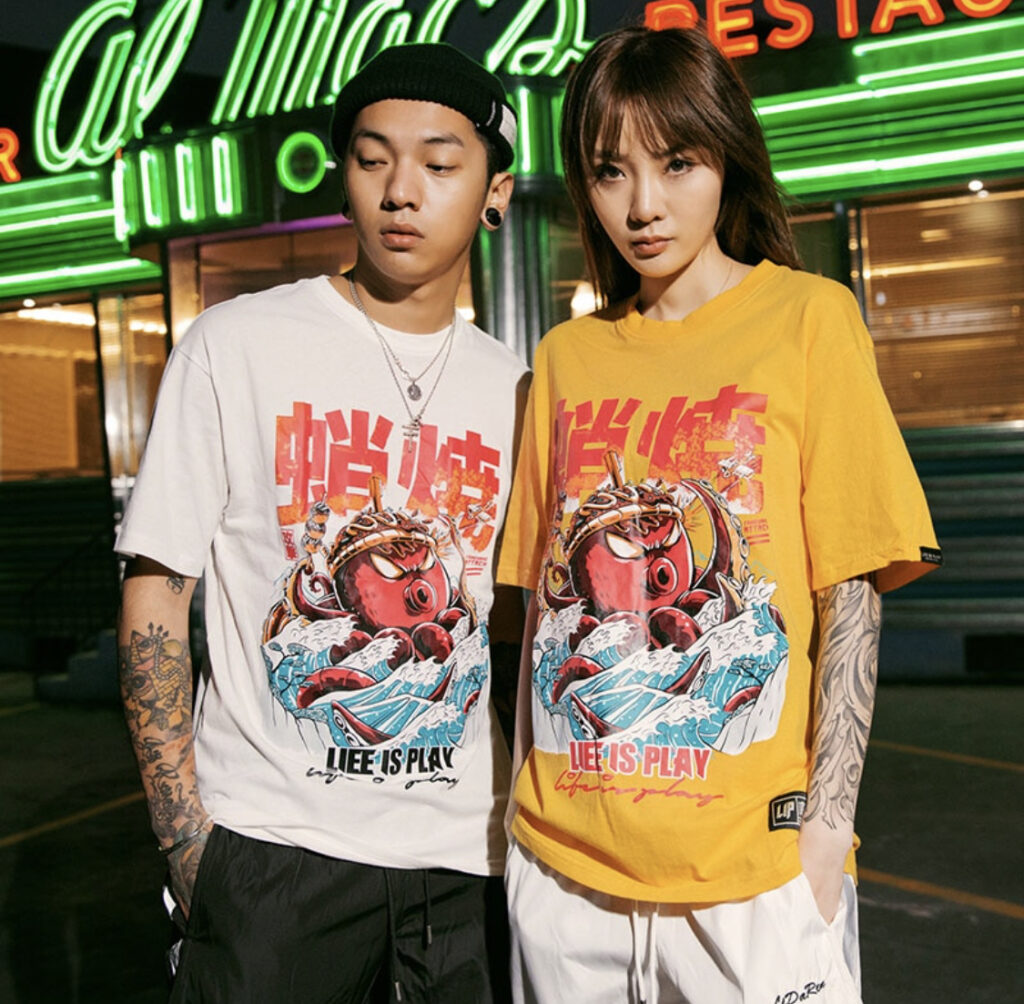 Graphic Cotton Tshirts:
Shop Now