Fall Streetwear: 8 Essential Tips to Get You 2023 Fall Ready!
Hey there, wonderful readers! I'm thrilled to share some amazing tips to prepare you for the fall of 2023! Fall happens to be one of my most beloved seasons, not just because of the snug weather and the breathtaking colors, but also due to the incredible fashion possibilities it offers. This time of year is perfect for exploring different styles, textures, and layers, allowing you to put together stunning outfits that exude confidence and elegance.
Whether you're aiming for a casual, formal, or something in between, I've got you covered with these eight tips that will ensure you slay this fall season. And as a bonus, I'll showcase some of the finest fall streetwear products from our store that you can add to your wardrobe to elevate your fall streetwear look. Let's dive right in!
1. Sweater Vests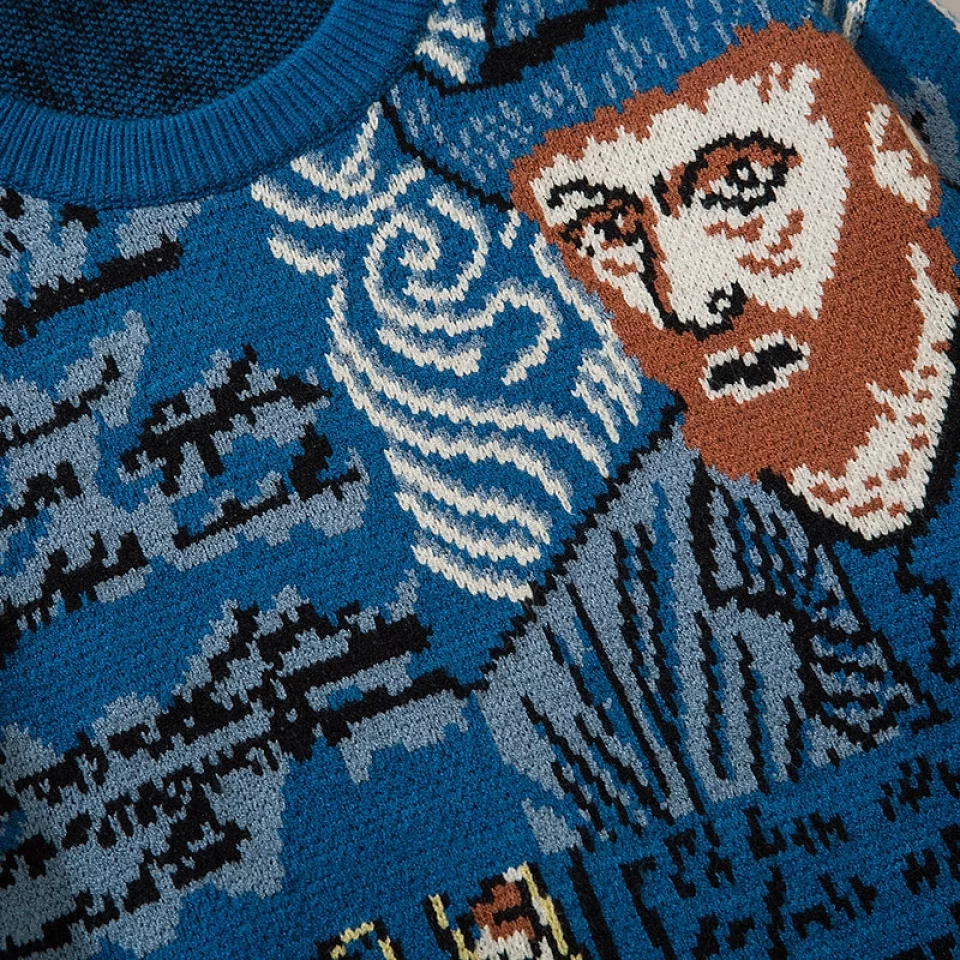 Sweater vests are back in style, and I couldn't be happier! They are versatile and easy to wear, adding a touch of sophistication and warmth to any outfit. You can pair them with jeans, trousers, skirts, or dresses and layer them over shirts, blouses, or turtlenecks for a chic fall streetwear. 
Sweater vests come in different colors, patterns, and materials, so you can find one that suits your personality and mood. One of my favorites in regular sweaters is Van Gogh Knitted Sweater. It's super soft and comfortable and comes in many colors for your liking!
2. Long-sleeved Dresses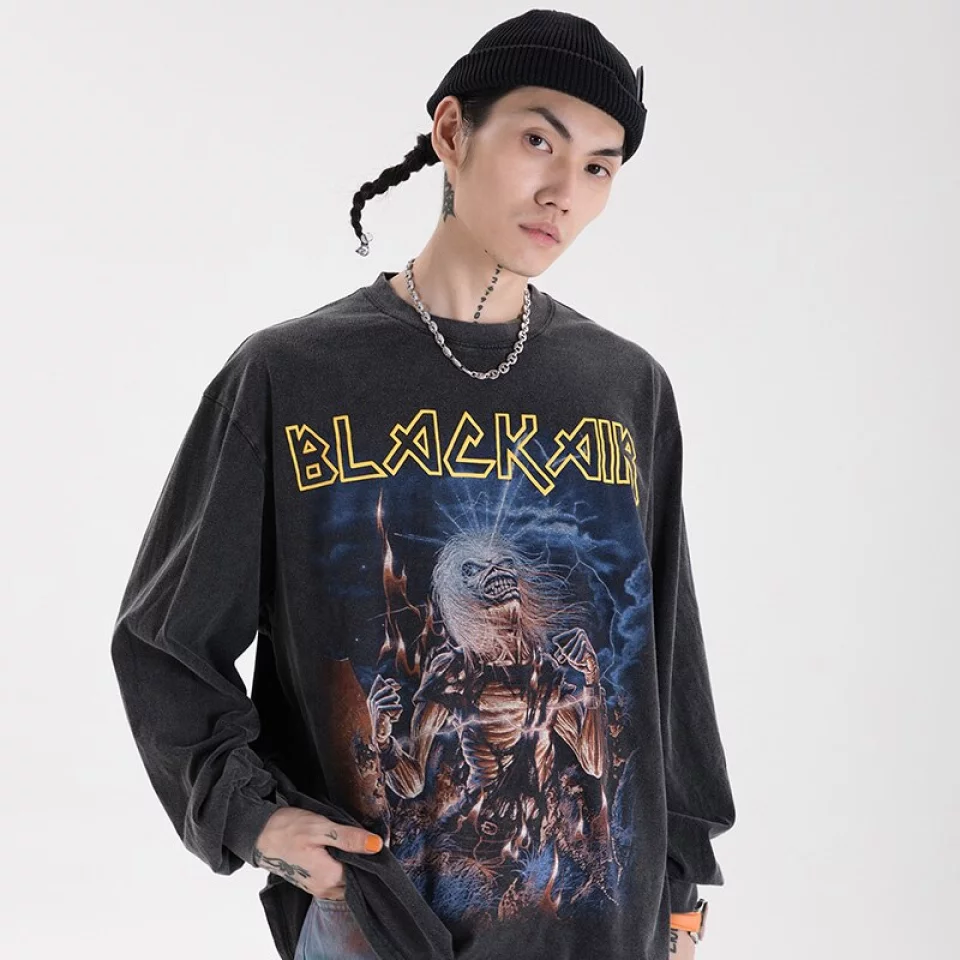 Long-sleeved dresses are another must-have for fall. They are elegant, feminine, and comfortable, and they can easily transition from day to night. Depending on the occasion and your preference, you can choose from different lengths, styles, and prints. For example, you can go for a midi dress with a floral print for a romantic date night or a mini dress with a plaid print for a fun day out with friends.
To add flair, you can also accessorize your long-sleeved dresses with belts, scarves, hats, or jewelry. One of my go-to long-sleeved dresses for fall streetwear is this Monster Lightning Graphic T-Shirt. It has a flattering artwork of Eddie, and it looks great with boots or heels.
3. Blazer And Long Skirt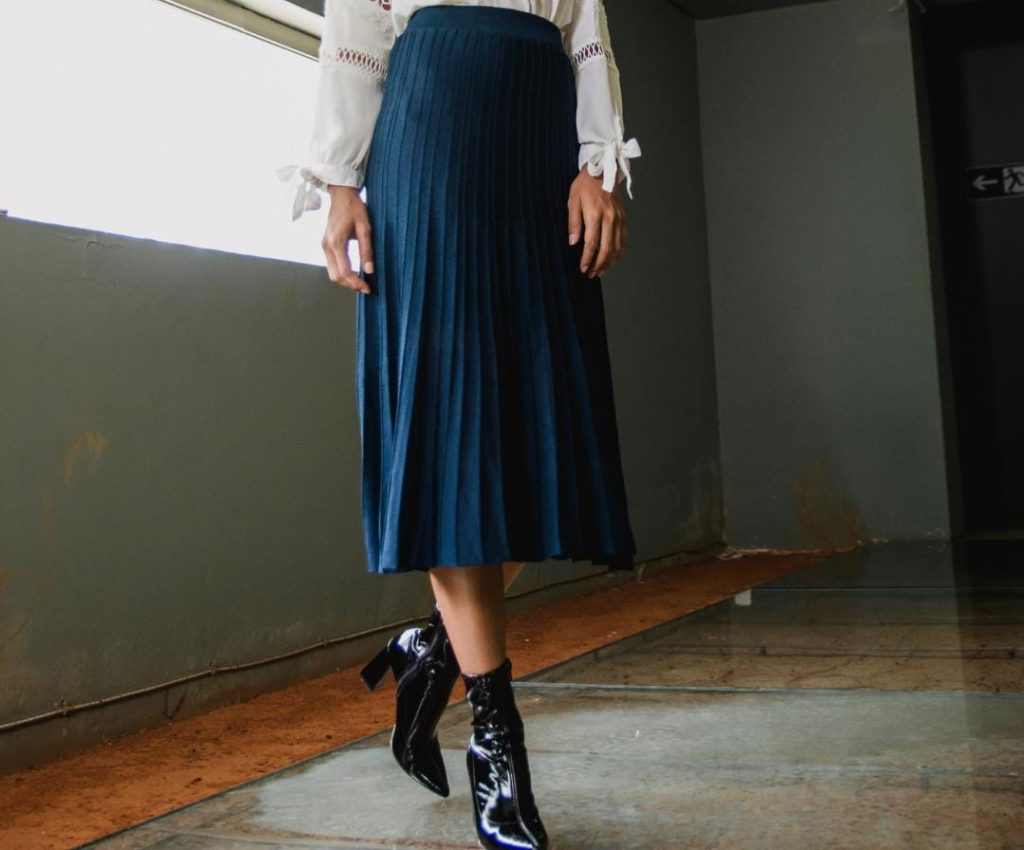 You can't go wrong with a blazer and a long skirt combo to look polished and professional this fall. This outfit is classy, chic, and timeless and works for any formal or semi-formal occasion. You can mix and match different colors and fabrics to create different looks, such as a black blazer with a tweed skirt for a classic vibe or a beige blazer with a leather skirt for a modern twist. You can also play with different shapes and cuts, such as a fitted blazer with a pencil skirt for a sleek silhouette or an oversized blazer with a pleated skirt for a more relaxed feel.
One of my favorite blazers for fall is this Long Skirt Dress from Amazon. It has a beautiful royal blue color that goes with everything and a tailored fit that flatters any body type.
4. Plaid Skirts With Boots For Fall Streetwear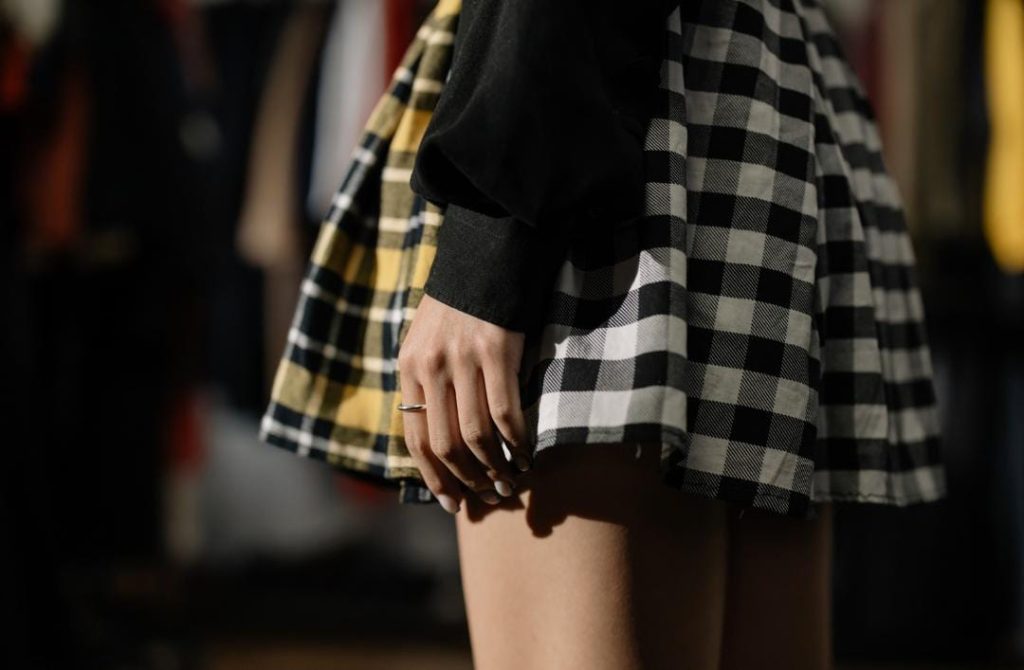 Another way to spice up your fall streetwear wardrobe is to pair dresses or plaid skirts with boots. This combination is fun, flirty, and edgy, adding some contrast and texture to your look. You can choose from different types of boots, such as ankle boots, knee-high boots, or over-the-knee boots, depending on the length of your dress or skirt and the style you're going for. 
You can also opt for different colors and patterns of dresses or plaid skirts, such as red, green, or yellow for some pop of color, or checkered, hounds tooth, or tartan for some classic charm. These are perfect for fall streetwear, and a wrap design accentuates your curves. Plaid Skirts look terrific with black over-the-knee boots for a glamorous look.
5. Trench Coats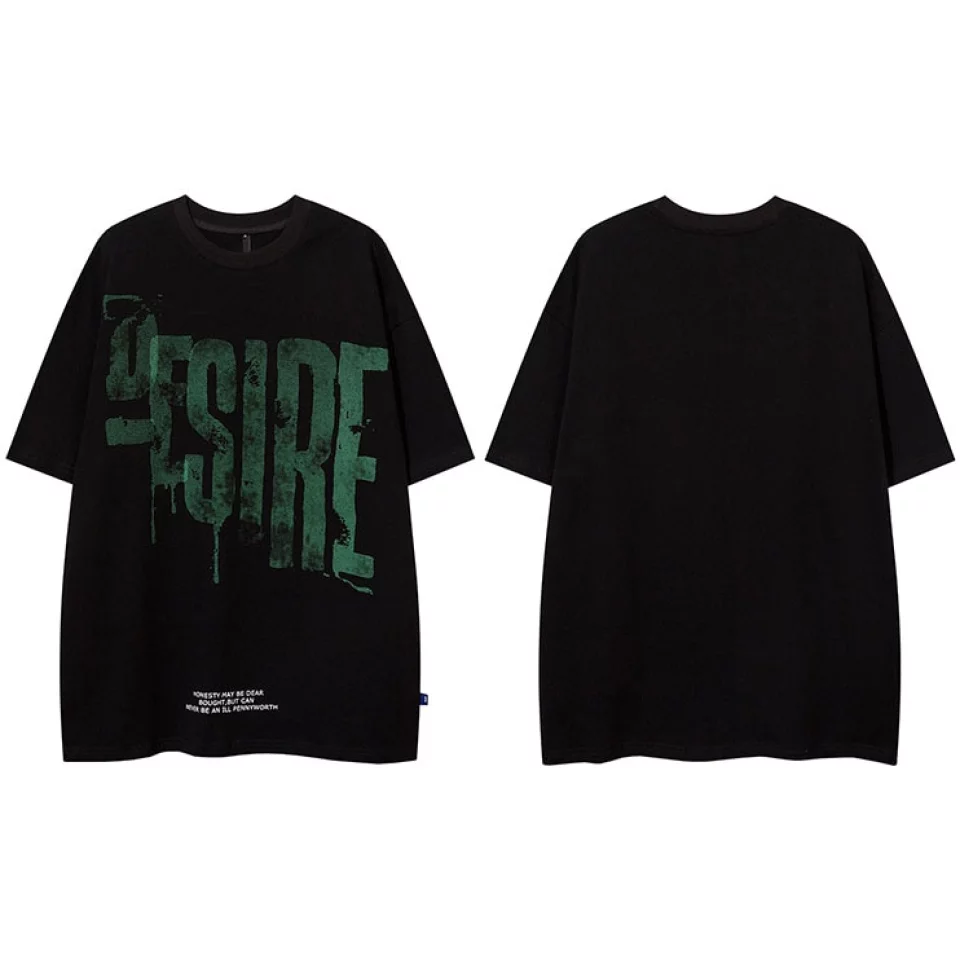 Trench coats are another staple for fall streetwear fashion. They are stylish, practical, and versatile, and they can elevate any outfit to the next level. You can wear them over anything, from jeans and T-shirts to dresses and suits, and they will keep you warm and cozy without compromising your style.
Trench coats come in different colors, lengths, and materials, so you can find one that matches your taste and needs. One of my favorite trench coat combinations for fall streetwear is this Dripping Desire Baggy T-shirt. It has a timeless design that never goes out of fashion.
6. Go For Fall Colors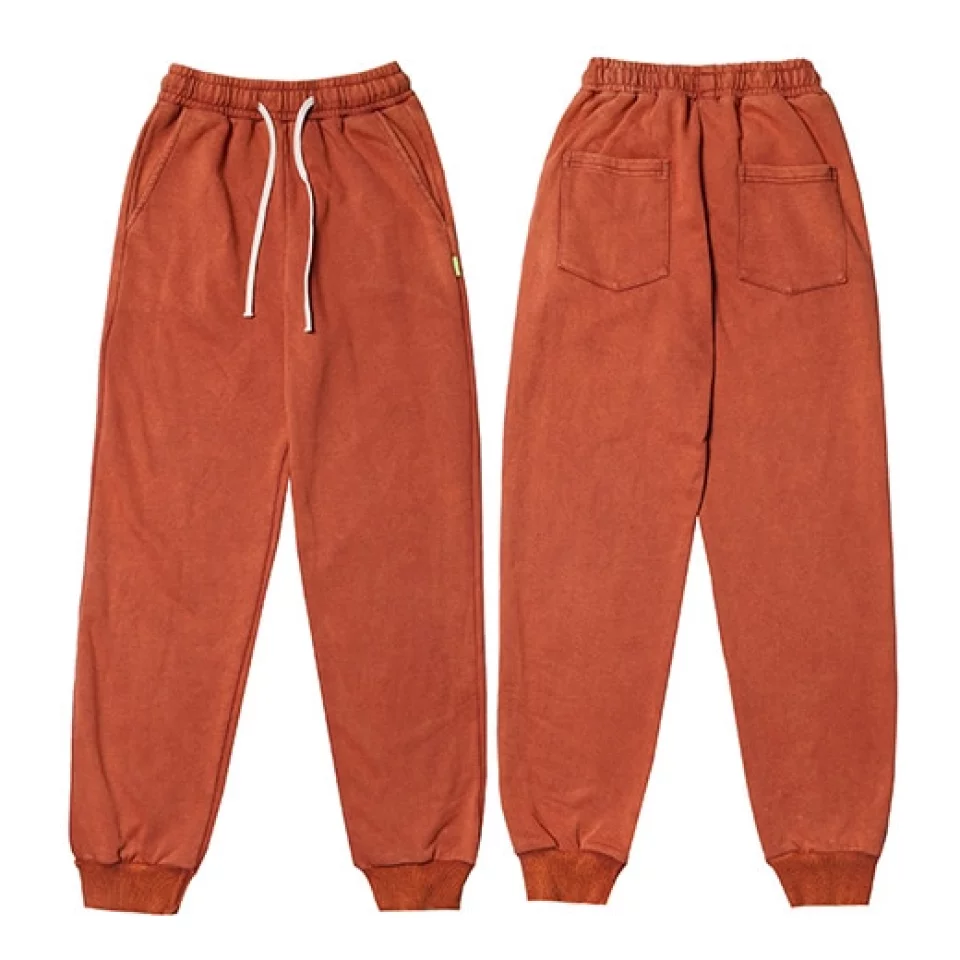 One of the easiest ways to get into the fall mood is to incorporate fall colors into your wardrobe. Fall colors are warm, rich, and cozy, and they can make you feel more festive and cheerful. Some of the best colors for fall streetwear are orange, burgundy, and navy blue, which are vibrant, elegant, and versatile. You can wear them as solid colors or accents and mix and match them with other colors to create different moods and effects. 
For example, you can wear an orange sweater with jeans for a casual and bright look or a burgundy dress with navy blue accessories for a sophisticated and refined look. One of my favorite fall-colored items is this Washed Out Denim Jogger. It has a soft and warm chunky cotton & polyester material.
7. Layering With Turtlenecks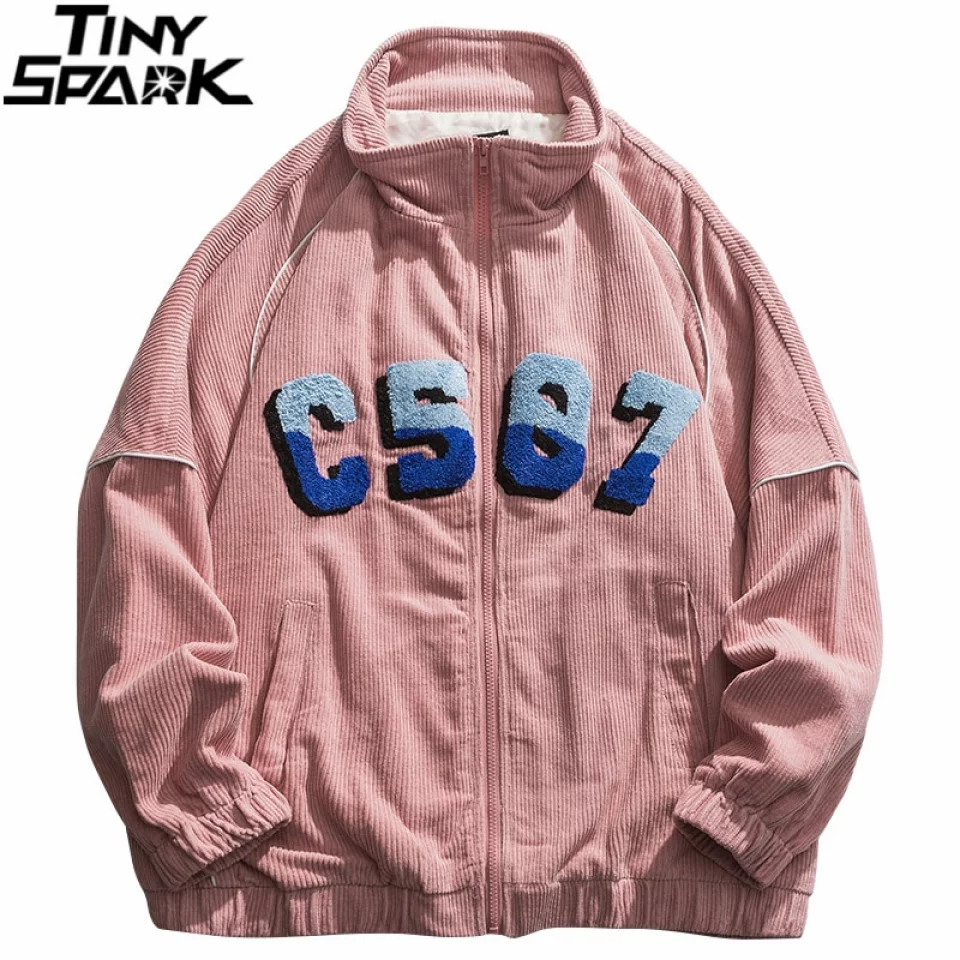 Layering is another crucial technique for fall fashion. Layering allows you to create different looks with the same pieces. It helps you stay comfortable and adaptable to the changing weather. One of the best items to layer with is a turtleneck. Turtlenecks are cozy, snug, and chic, and they can add some dimension and interest to your outfit.
You can layer them under sweaters, vests, jackets, or dresses, and you can choose from different colors, materials, and styles to suit your preference. 
8. Accessorize With Hats, Scarves, Gloves, And Jewelry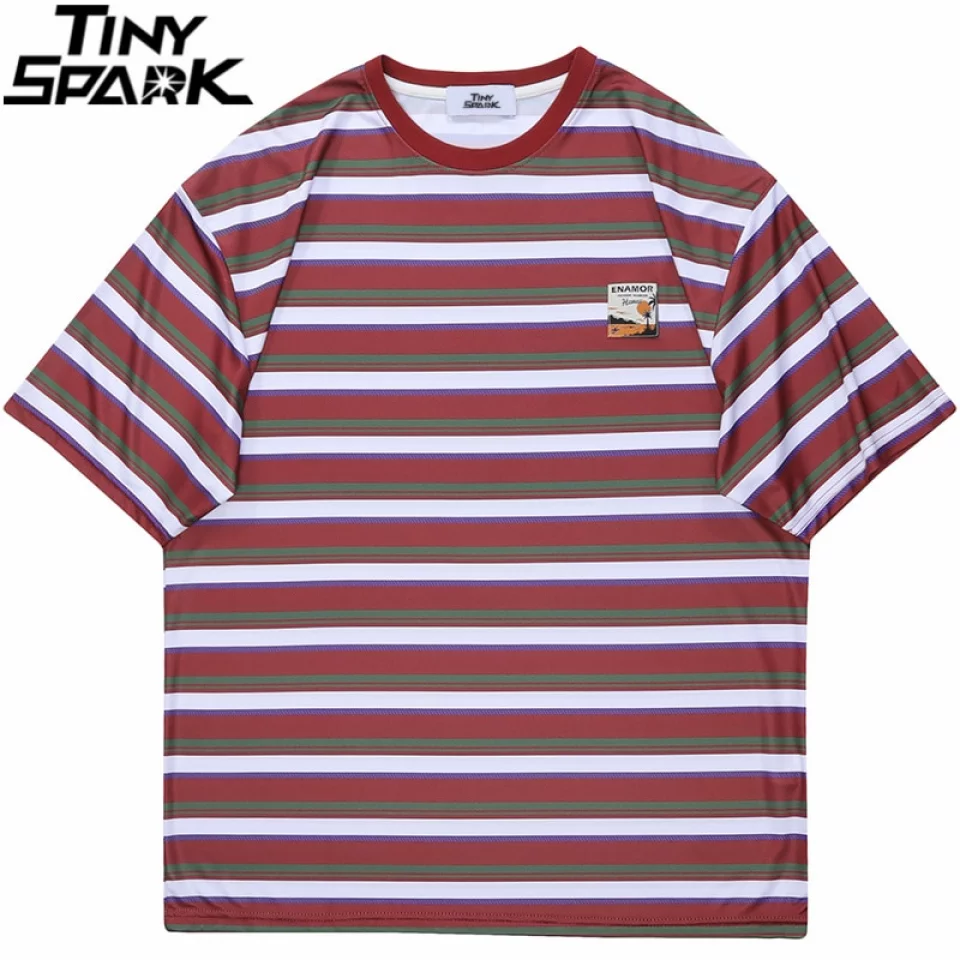 Last but not least, remember to accessorize your fall streetwear outfits with hats, scarves, gloves, and jewelry. Accessories can add personality and flair to your look and keep you warm and cozy in the chilly weather. You can choose from different types of accessories, such as beanies, berets, fedoras, or caps for hats; knitted, silk, or faux fur for scarves—leather, wool, or mittens for gloves—and gold, silver, or pearls for jewelry. 
To add fun and variety to your look, you can experiment with different colors and patterns of accessories, such as animal prints, florals, or stripes. Talking about stripes you can try out our best-selling Subtle Striped T-shirt.
Takeaway
You're all set to rock this fall with these fantastic tips! Whether you want to cozy up in a sweater vest, flaunt your style in a long-sleeved dress, or mix and match with a blazer and a long skirt, you'll find something that suits your mood and personality.
Add some boots and a trench coat for extra warmth and flair. And, of course, embrace the fall colors like orange, burgundy, and navy blue to make a statement. Check out our products for more fall streetwear outfits and accessories. Happy shopping!