Milan Fashion Week SS23: A Mesmerizing Fashion Avalanche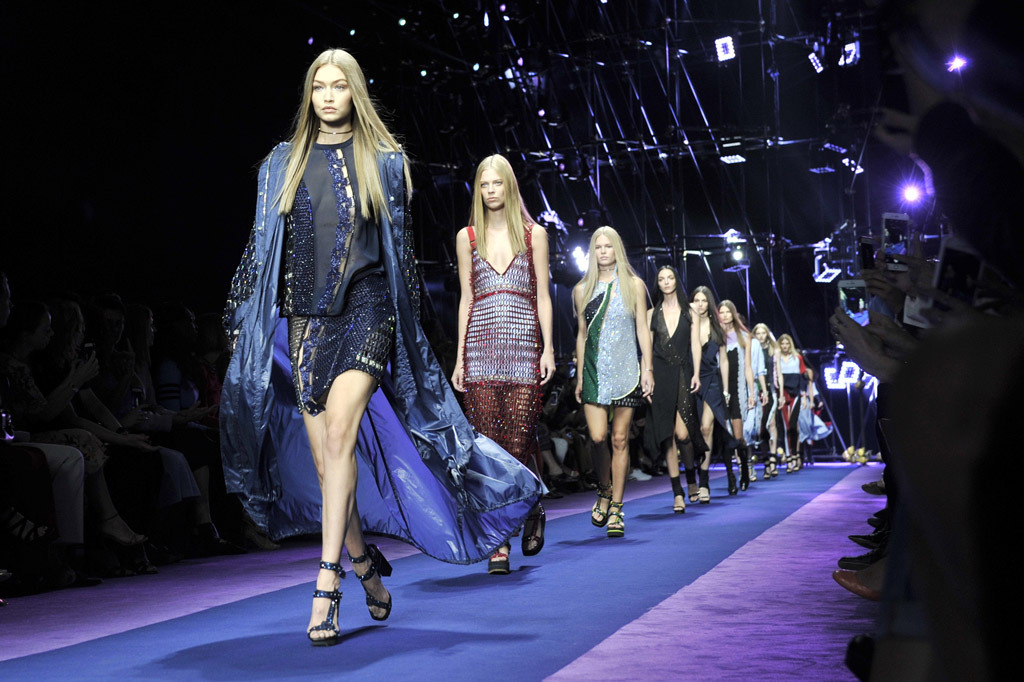 The Milan fashion week spring/summer 2023 brought a plethora, of fresh concepts, from Gucci's fascinating Twinsburg, honoring the magic of twins, to Dolce & Gabbana engaging Kim Kardashian to curate their performance. Hold on tight because Milan fashion week provided us with plenty to talk and discuss about!

This article by Tiny Spark will give you a through-and-through tour of the Milan fashion week so that you don't miss out on any of those chic vogue trends. Check out the top looks served and slayed by these 5 enlisted luxury fashion brands. Grab something to eat and surf this down. And while you're at it, take a seat because you're about to go on a trip full of finesse, fashion, and flair!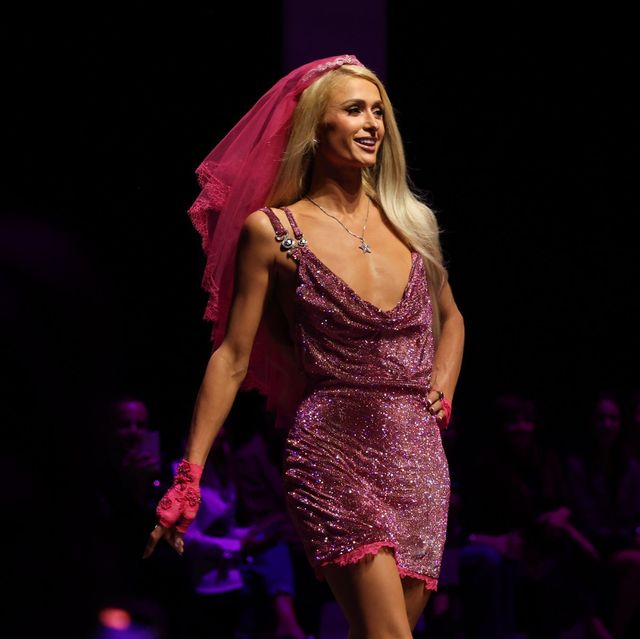 Bold designs and alluring silhouettes were combined on the runway Milan fashion week by Versace, walked by some of the industry's biggest talents like Dua Lipa and Paris Hilton. Gigi Hadid commenced the show in a long, hooded jersey dress and high platforms.
Purple and fuchsia were the most popular colors, available in slinky, practically translucent knit dresses. Donatella Versace's spring inspiration for the Milan Fashion Week could easily be described as "dark Gothic goddess".
"I have always loved a rebel. A woman who is confident, smart, and a little bit of a diva. She wears leather, studs, and frayed denim and she has enough attitude to mix them with chiffon, jersey, and a tiara!" declared Donatella Versace.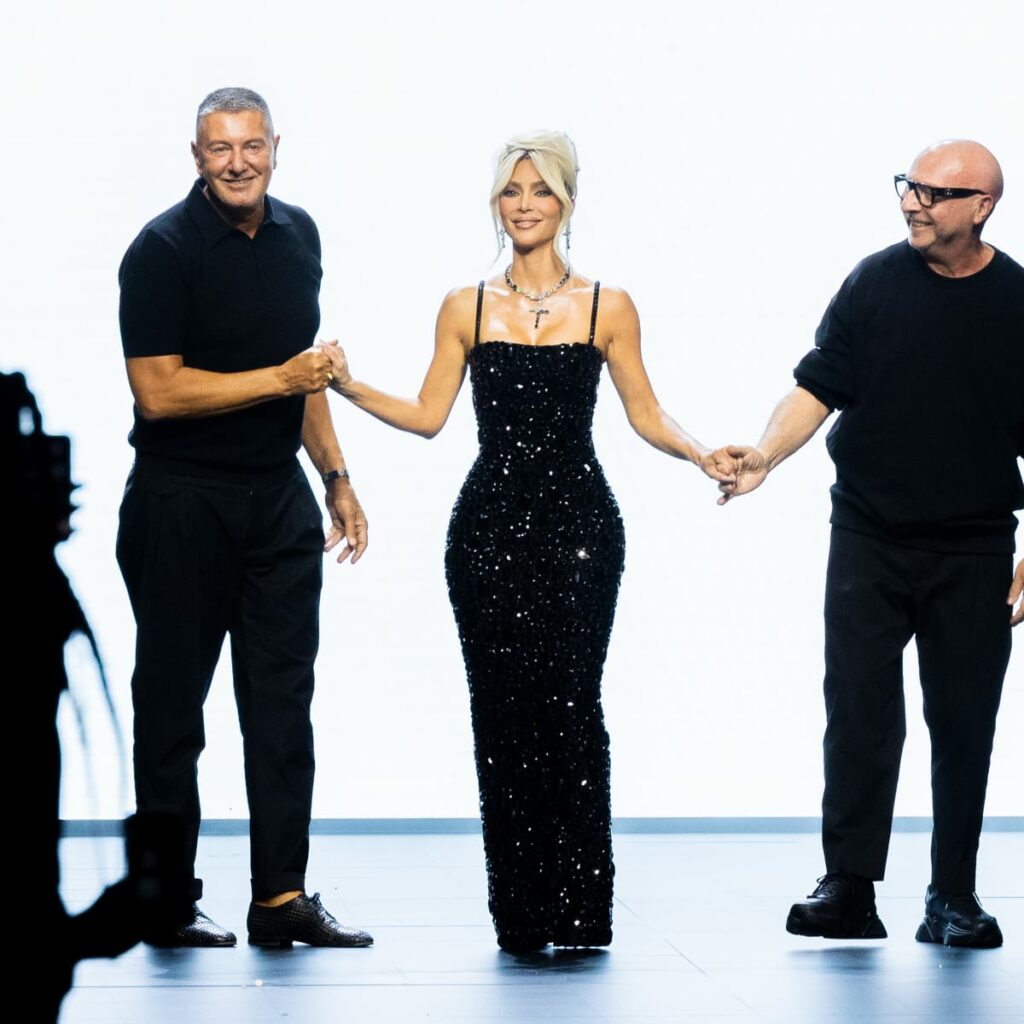 This season, Dolce & Gabbana asked Kim Kardashian to curate their presentation, a partnership developed when the reality TV star disclosed that she had been collecting the design duo's outfits since she was a teenager. Isn't that pretty cute?
We all know of Kim Kardashian from 'Keeping Up With The Kardashian', and the venue was flogged by her die hard fans. "It was a dream come true to see all the originals being made, after all these years it's stuff we would wear today", Kim Kardashian reported.
From 1987 until 2007, Kim, Dolce, and Gabbana explored their catalogue, reissuing hits that revisited several of the design house's hallmarks, including bejeweled corset dresses, couture-style tailoring, torn jeans, and leopard print.
Many of Kardashian's current aesthetic characteristics are present in the collection, including oblique nods to Madonna and Marilyn Monroe. A color(less) palette of black, white, and grey appears to be inspired by classic cinema.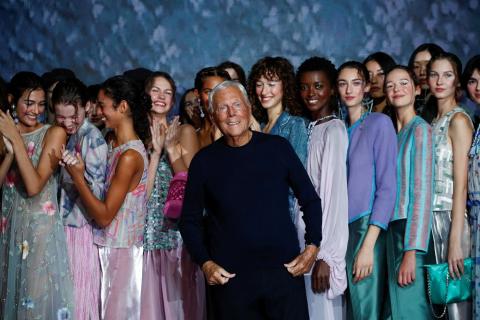 Glamour has become linked with shine, enticement, and charm in the fashion world. In line with the Armani philosophy, this collection returns to the origins of glamour: personal allure. Behold the 88-year-old legend and his Milan fashion week collection.
His runway finale became something of a salon presentation, with Armani favorites Cate Blanchett and Lauren Hutton cheering from the front row, while nine models in embroidered mercurial-silk evening dresses stopped to observe the exquisiteness of construction. Elsewhere, Armani's languid silk trademarks were modernized with sportswear-inspired embellishments.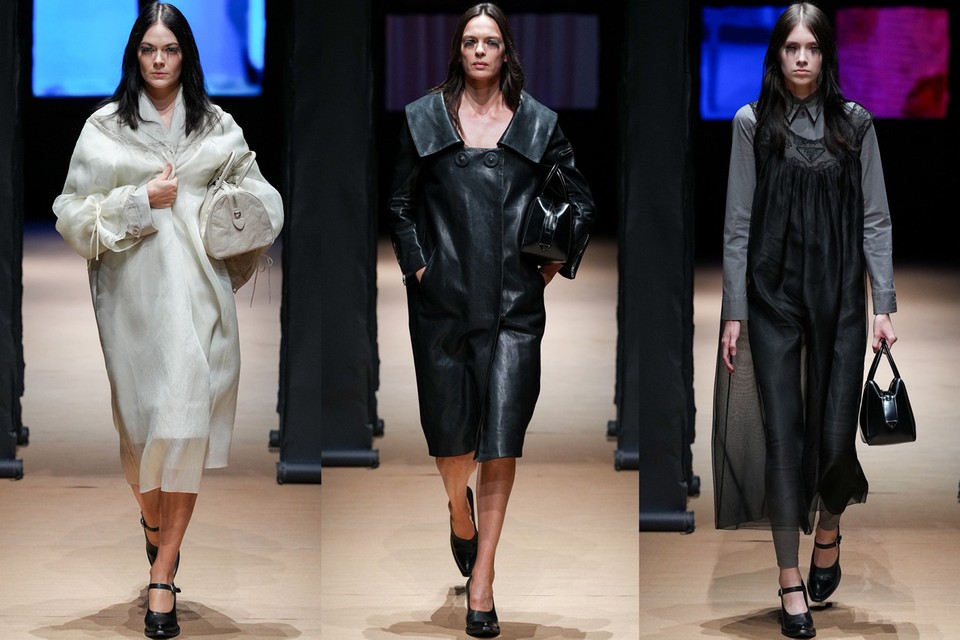 Raf Simons and Miuccia Prada set out to find the sweet spot between conflicting forces. Simplicity and contrasts were the main themes at the Prada catwalk show in Milan fashion week with the Italian luxury label stripping off "unnecessary complication" in its latest womenswear collection. The collection continually plays with dissimilitude and contradiction, changing between several perceptions and other universes.

With abstract cinematic backgrounds by Nicolas Winding Refn, Prada and Raf Simons incorporated pre-lived errors into their pristine simplicity. Clothes were tightened, bunched, ruched, and appeared tattered, lending a Neo-Noir flair with an impression of dishevelment. Prada described it as "a touch of the crude, a rawness that evokes a fragility".
Twins as in Double Trouble? Not likely! Alessandro Michele based his Twinsburg collection on the enchantment of twins, street-casting 68 identical twins to model it in the prestigious Milan Fashion Week.
He had one model walk the runway as their sibling was doing the same on the opposite side of a screen, proving himself to be the master of surprise. Midway through the presentation, barriers rose, revealing identical twins, both parading on opposite ends of the runway, boasting harmonizing looks hidden from the other. It was definitely trippy and astonishing at the same time.
Twill cardigans were coupled with slouchy leather bottoms, and short sequined jackets shone with flower decorations in contrasting "Royal Blue." Leopard-print tights and contrasting snakeskin boots matched ruffled dresses in vivid magenta hues. The collection itself was another unique Alessandro Michele offering, with the hero detail of Gremlins bursting out of bags and pockets emphasizing the duality of personality.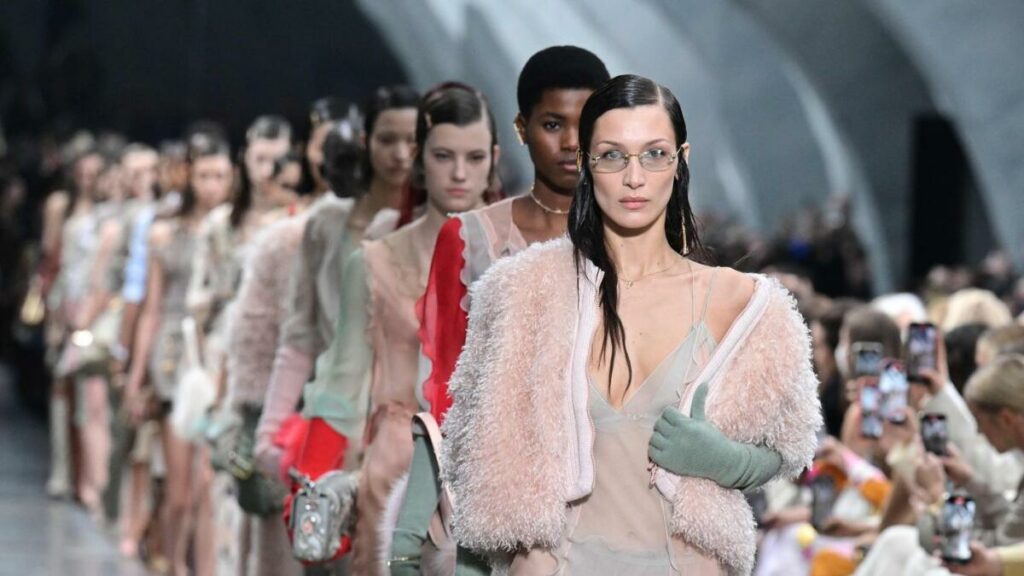 In the fashion industry, we are always reminded to never say never. Anything you consider outmoded or tacky right now might be given the fashion treatment and bubble back up to the top. As a result, fashion is viewed as a very fluid, diversified, and open subject. Every year, prestigious fashion events, such as Milan Fashion Week Spring/Summer 2023, bring back historical trends or curate their own. Tiny Spark's cue and motivation is to keep YOU updated on a regular basis so that your fashion game never falls behind.