What's Hot: Latest Streetwear Trends
Stay fresh and serve stylish looks with the hottest streetwear trends in the market
With the global pandemic affecting everything, a lot has changed, including on the fashion front. The clothes in fashion shows, the individuals sitting in the front row, and what they're wearing—but the one thing that hasn't changed is the concept of trends. Trends come and go, but certain fads remain timeless. The latest fashion trends are about classic, spirited outfits that encourage people to dress up, go out, and feel joy once again. And what better way is there to showcase that than to pick a neutral wool beanie, graphic T-shirt, and a classic pair of light-wash denim jeans for a casual day with friends or even a date night. This clothing is simple and good, easy to put together, and looks even better when paired with a stylish bomber jacket.
Like how easy it sounds, right? View our urban streetwear lookbook for the inside outs on what the future fashion scene holds for us:
1. Graphic Tees: The Ultimate Go-To Option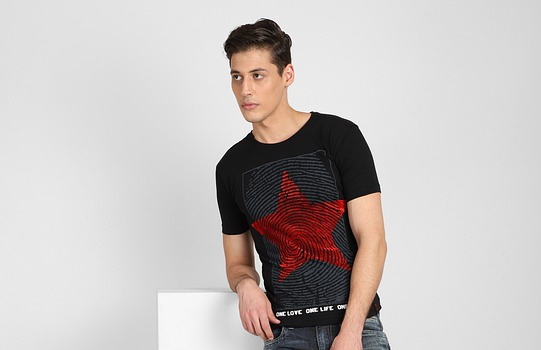 It's no surprise that graphic tees have become the ideal way of self-expression simply because the trend is built on nostalgia, with their beautiful designs capable of communicating hundreds of words in a single image. Consider the shirts with your favorite comic book character, fandom, or band on them. In addition, graphic t-shirts are ageless and gender-neutral. They are adored by all, regardless of their origins. Shirts can also be used to initiate a conversation, especially if you meet someone with similar tastes. The modest T-shirt is one of your wardrobe's most underappreciated features. They don't have to be loud or dominating; the simplicity of some can lend another layer to clothes, softening more formal looks or adding a pop of color to more casual ensembles. Take a look at our Graphic T-shirt collection for some funky additions to your wardrobe.
2. Hoodies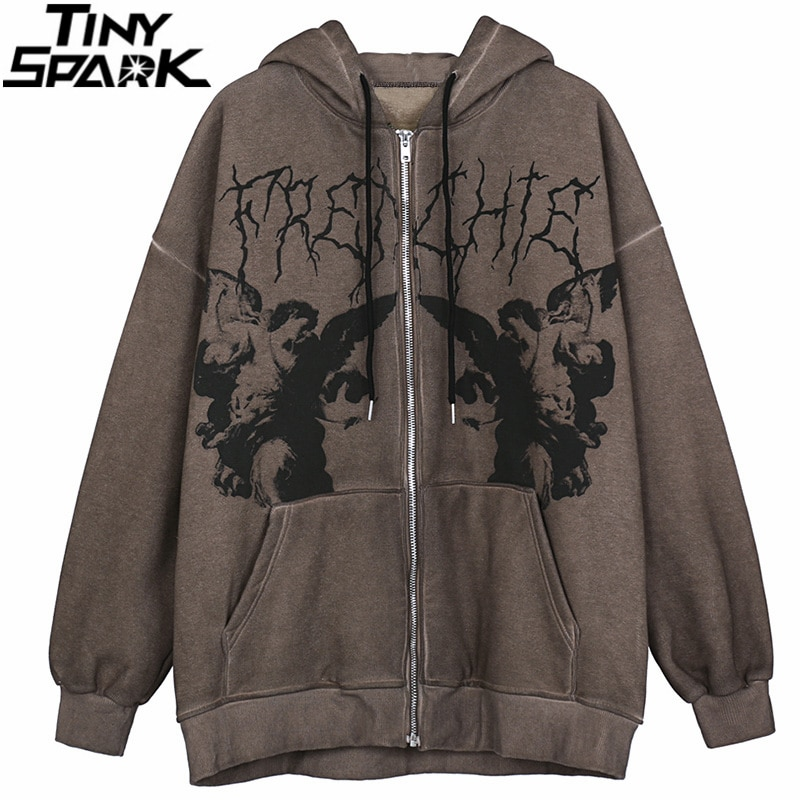 Hoodies are now embellished with themes, text graphics, and logos, and were originally regarded as plain silhouettes. This strategy, which is a step up from solid picks, offers the clothing a more unique feel and allows you to play into branding trends. At Tiny Spark Shop, we have a wide range of hoodies and sweatshirts. Our most popular hoodie is the Oversized Angel Hoodie that is available in a Mud Brown and Black color scheme. Apart from that, this particular hoodie is also made with the option of fleece for that added warmth in the colder season or without fleece. It has a geometric aspect that is understated and pleasing to the eye, and the symmetric statue print accentuates that on either side of the front of the jacket. The hoodie is available in sizes starting from Small to XXL with a silver-based chain that adds to the style. Pick this hoodie look to pair with a simple black tee and jeans, and you'll be sure to rock any party!
3. The Basic Way: Denim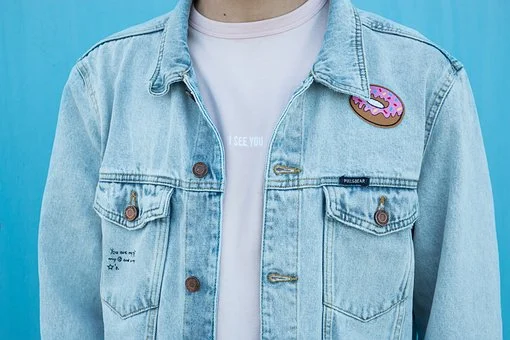 Jeans have undoubtedly had a more significant impact on culture over the previous 140 years than we realize. They began as working clothes, evolved into symbols of revolt, and later became fashionable. Although Denim has become a way of life, a basic fabric and item in our wardrobes, Denim, and jeans have had a rich and colorful history. Named after the Italian city of Genoa, where cotton corduroy, known as jean or jeane, was produced, Jeans are a type of trousers composed of denim or dungaree fabric that was crafted and created in 1873 by Jacob Davis and Levi Strauss.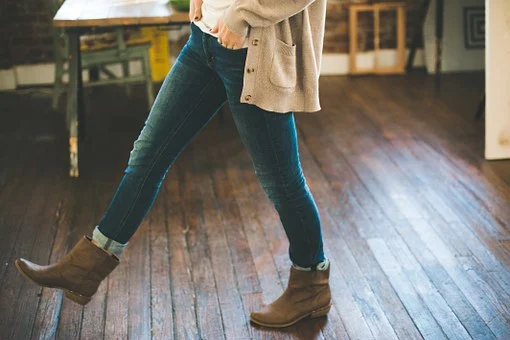 Now we see them in the form of wide leg, straight leg, light wash jeans, baggy jeans for baggy fits, bootcut jeans, loose fit denim jackets, and more. Choose our Distressed Beachy Denim Jacket to add charm to your outfits.
4. Create Your Own Style Statement With Bomber Jackets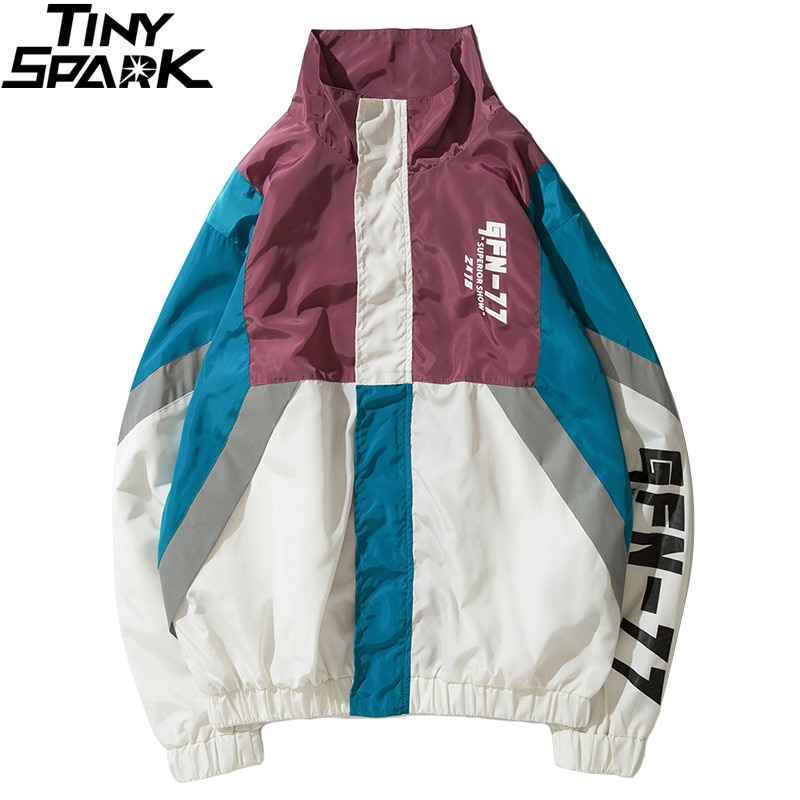 When a fashion trend goes viral overnight, it usually has a relatively limited lifespan. However, one overnight sensation, in particular, has remained relevant year after year and season after season: it is the bomber jacket! They can be worn for errands, with sneakers, joggers, and flannel check shirts, and for a night out, they can be worn over a Little Black Dress and heels.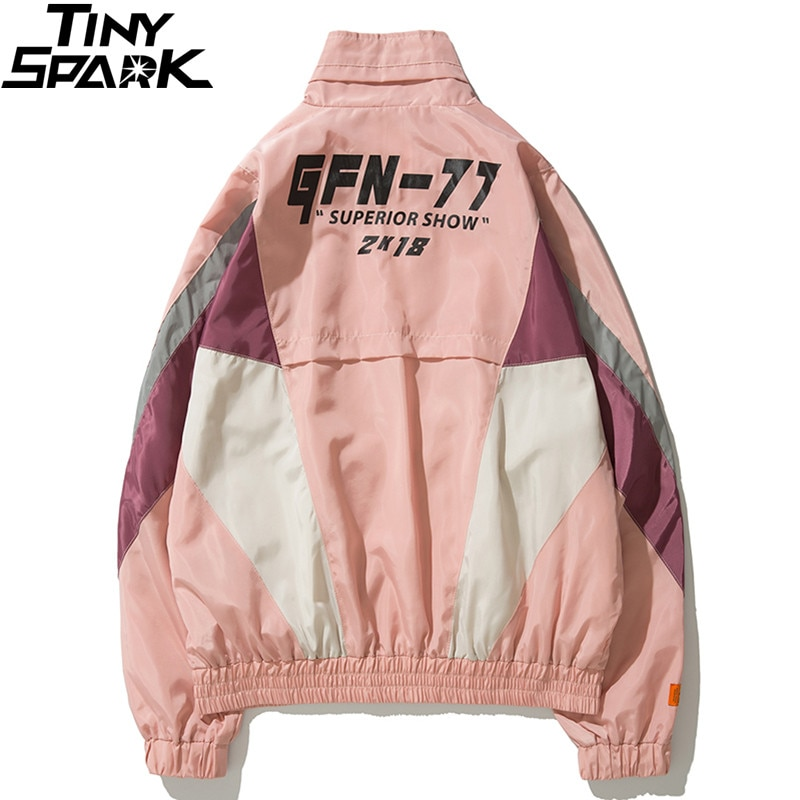 This piece of apparel is no longer solely for an athleisure look. It's a story for the ages, and it's perfect for a seasonless, genderless style. There are numerous bomber jacket types to select from, ranging from casual and lightweight to fuzzy and fleece-lined. If you're into oversized looks, be sure to check out our Bomber Jacket collection here.
5. Beanies To Keep The Cold Away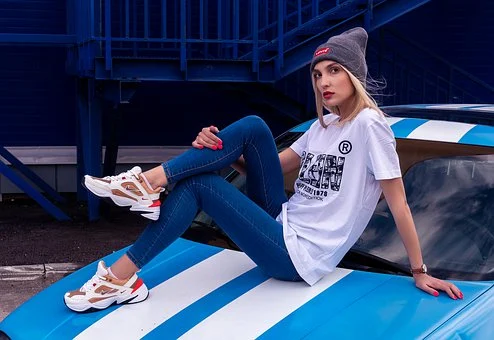 The beanie is one of the most versatile winter hats, and it's a favorite of both men and women. Beanies go with everything and are not only a great way to keep your ears warm, but it's also a simple way to add color to an otherwise bland outfit. It is essential to consider the fabric and knit when selecting a beanie for maximum elegance and warmth.
6. Sweaters Over Shirts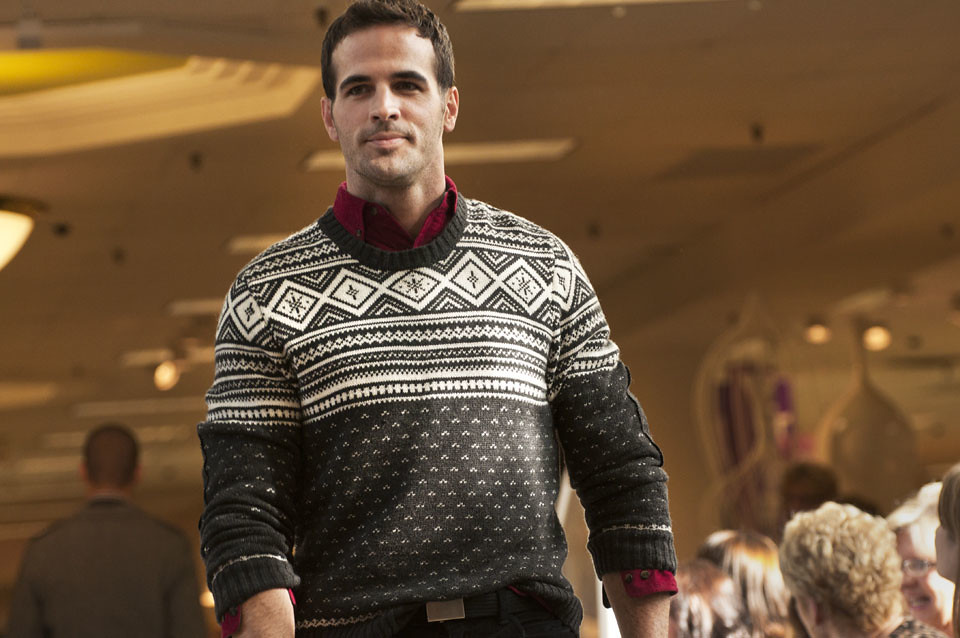 The shirt-and-sweater combination has been seen as a classic and romantic union of street fashion. It's a great layering garment when paired with a graphic T-shirt or even a sweatshirt, and it's fantastic for aesthetics. Cardigans and sweaters are appearing in an increasing number of streetwear collections. The style is terrific for working from home, layering, or dressing up to go out and is an excellent alternative to loungewear. They also fit well with the popular Cottagecore look that has spread thanks to TikTok influencers and other celebrities. For a springtime lover, neutral or pastel colors are the perfect addition to a crisp white shirt and black leather pants. And if someone's feeling a little wild, add a pop of color by going for bright reds and oranges.
With information on the most popular fashion trends at your fingertips, shop from Tiny Spark Shop's best sellers and must-haves here for fun and sensible streetwear.