Women's Guide To Jogger Outfits
Women's Guide To Jogger Outfits
Women's wardrobe is a magical place. It is full of unconventional as well as ordinary outfits. Each woman has her own styling sense that is reflected in her way of carrying a particular attire, full of individuality. But there are certain essentials every woman has in her wardrobe. One such piece of clothing being Joggers. I know what you're thinking: Styling Joggers? Yes, you read that right. As comfortable as they are, they can be styled in the most aesthetic and chic way. All you've got to do is spill some of your creativity over it, and the next moment you're rocking the look like an absolute diva! Here we've got a few outfit ideas for you: basically, ideas for styling your cool joggers in the most appealing way.
1. Tube Top & Oversized Shirt
Well, for that absolutely chic and stunning look, you've got to put minimal effort. All you need to get is a tube top/vest top and layer it with a printed oversized shirt to balance the simple look. Then complete the entire outfit with a pair of trendy sneakers to spice up the entire look.
Tube Top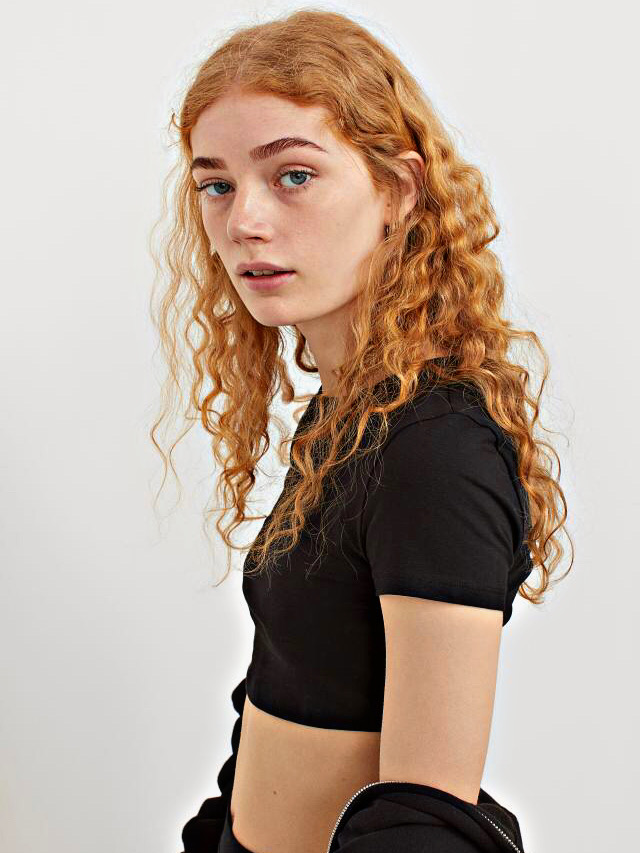 2. Crop Top & Shoes
If you're bored of carrying a baggy look, don't worry. Just grab any of your cute crop tops or your one shoulder tops and a pair of trendy shoes that go with the entire outfit. Carry the entire look with ace and voila! The diva just took the joggers game a level higher!
Crop Top
3. Sweatshirt/Hoodie & Sneakers
That winter vibe outfits never really go out of fashion. So style your joggers with its favourite partner: Sweatshirt. Pick up a cool sweatshirt that goes with your Joggers and don't forget to pair your entire look with your favourite sneakers. Not only do they impart a super cozy feeling but they look too good.
Oversized Hoodie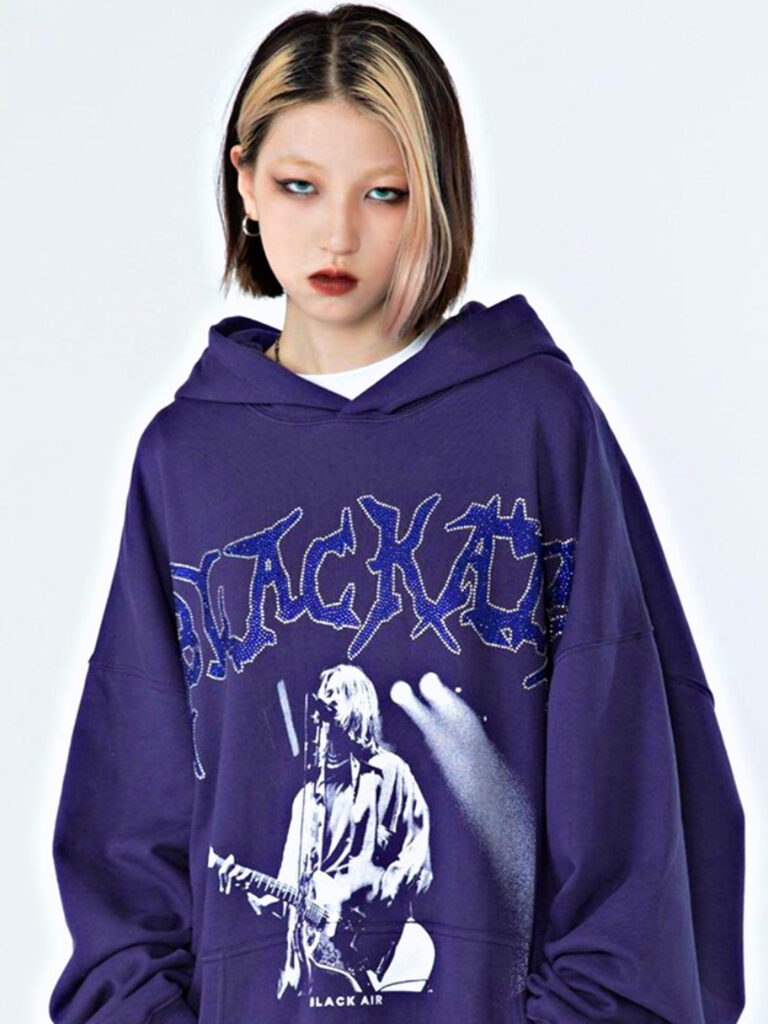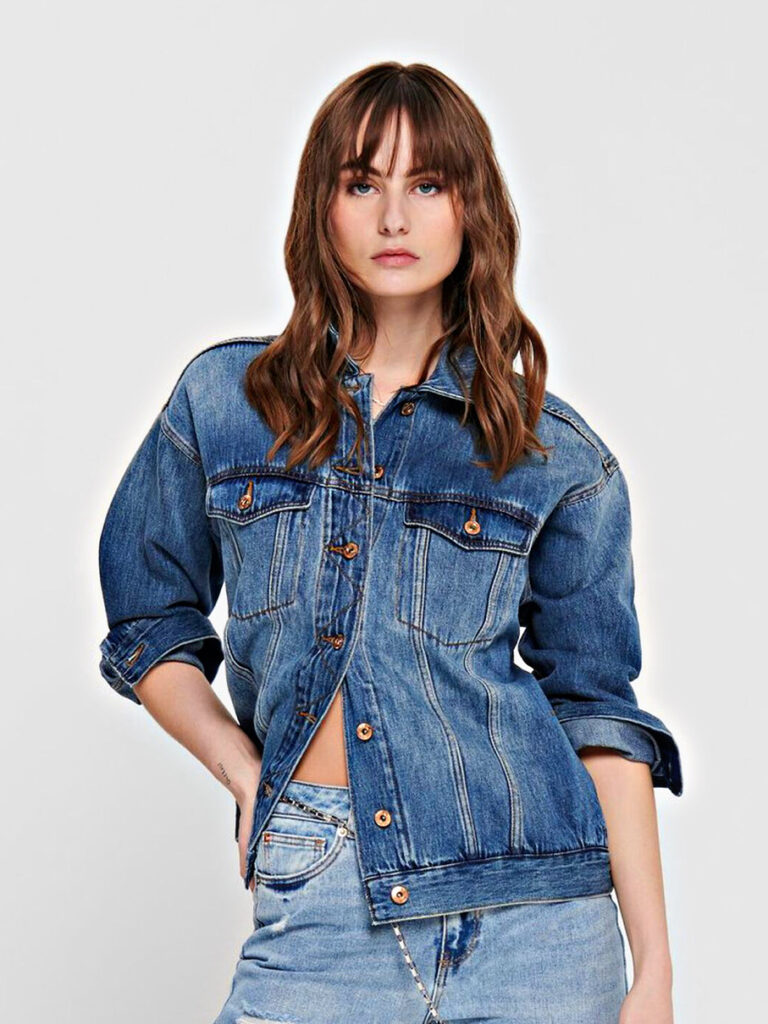 4. Vest Top & Denim Jacket
Layering has always been a part of fashion ever since it came to light because it gives you the opportunity to make an outfit look better with more elements. All you've got to do is pick up a vest top and layer it with a denim jacket. It might be oversized or a perfect fit, the choice is completely yours. Lastly, complete the look with a pair of Sneakers.
Denim Jacket
5. Oversized T-Shirt & Sneakers
We can say it a 100 times and we believe everyone will agree with us too: Oversized T-Shirts are a complete mood. Not only are they ones of the most comfortable pieces of clothing, but they impart a whole new aesthetics to your style. So grab a cool printed oversized T-Shirt and a pair of irresistible sneakers for a dope look.
Oversized T-Shirt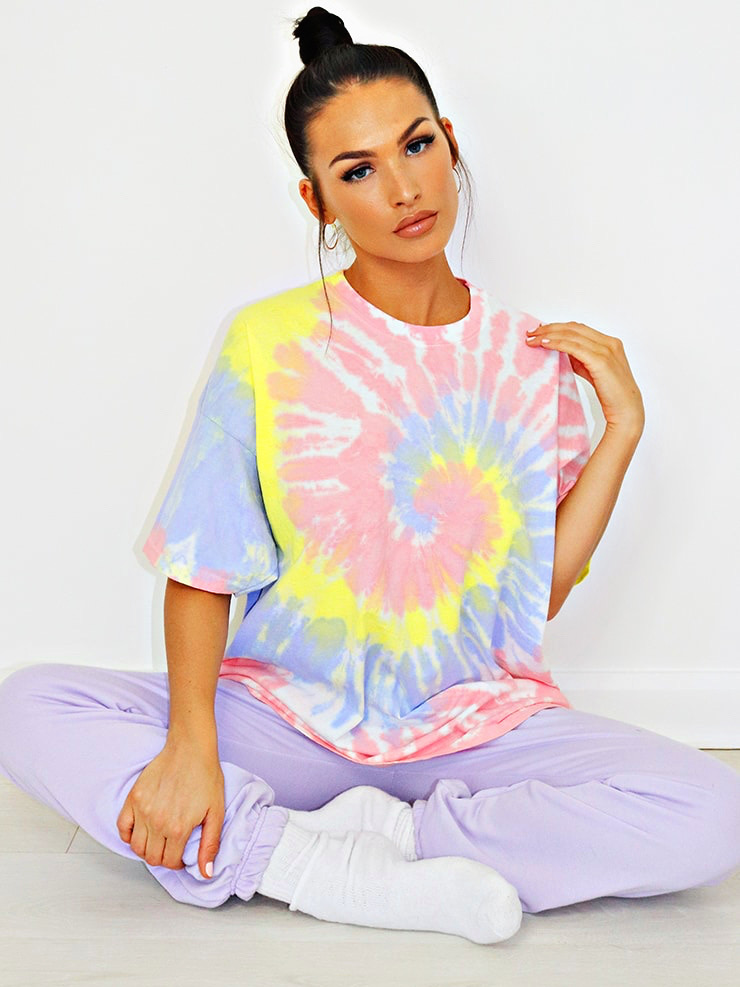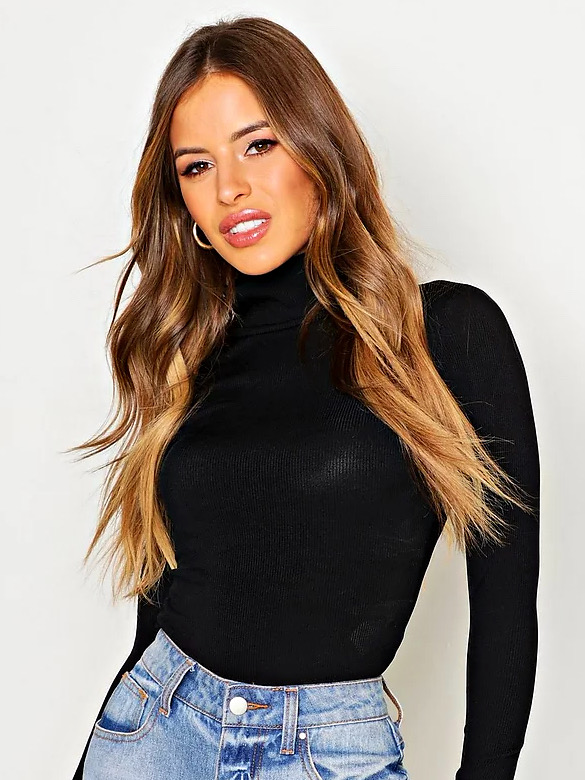 6. Turtle Neck Top And Blazer
If you have a pair of black leather joggers and are wondering how you'd style them, we've got the ultimate solution for you. Just grab a black turtleneck top and layer it with a black blazer. Complete the entire look with a pair of sophisticated sneakers and you're good to go. An all black outfit is one of the easiest and trendy looking attires when it comes to monochromatic looks.
Turtleneck Top
7. Collared Crop Top And Shoes
There was a time when collared tops didn't catch much attention, for they never looked trendy. As the fashion industry is evolving, some of the basic clothes are becoming a trend. So why not keep up with it? Grab yourself a coloured collared crop top with a pair of cool shoes for your jogger outfit. This outfit is worth a try for a slightly chic and casual look.
Collared Crop Top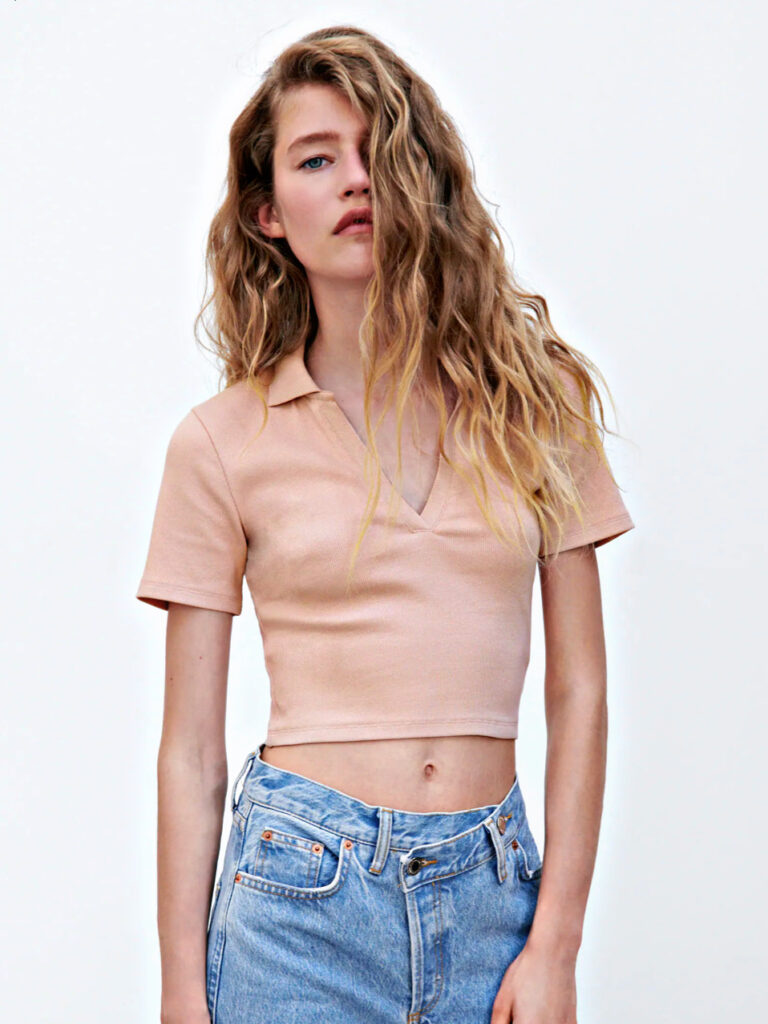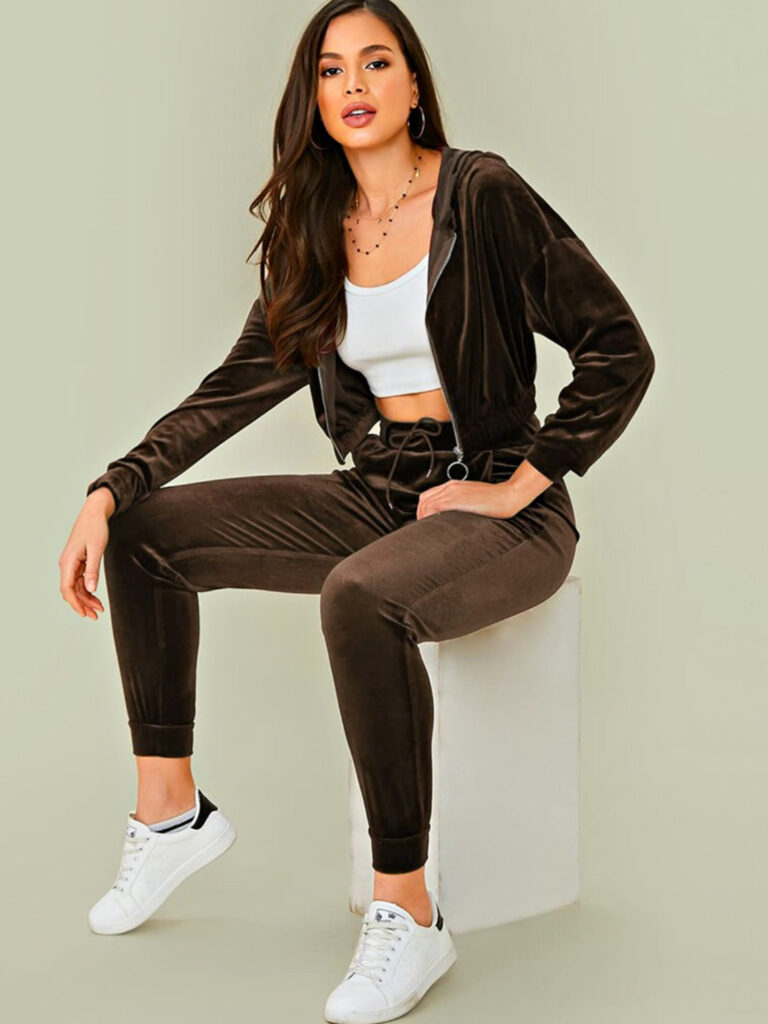 8. Halter-Neck Top With Chain Jacket
There's no doubt that joggers have always been about monochromatic outfits and there's no way you can ditch them, and why will you? You don't have to wear it the boring way. Just spice it up a little with a halterneck top and a chain jacket, wearing it in an open front style. Make sure to wear it in a monochromatic way to enhance the complete look.
Joggers & Jacket Set
While you're styling your outfits, make sure to keep a few points in your mind:
In Summers, make sure to opt for Joggers with suitable fabric that aren't too heavy on your skin.
Go in for fitted Joggers for your chic looks. Oversized Joggers won't suit you the best if you're pairing them up with certain tops.
For enhancing the overall look of your outfit, be mindful of the accessories. While you can skip neckwear in your oversized T-Shirts, wear a layered chain pendant with your turtleneck tops and a simple pendant with your crop tops. Don't pick the accessories on a heavier side. Instead go for minimalist ones.
Always remember that you're carrying a graceful look. So keep away your sliders and flats. Either opt for sneakers or ankle length boots according to the look.
We hope that as you scrolled through this entire article, you'd have planned a few outfits already in your mind. So why wait? Try them out and see how these look. Be prepared to ace these looks once you step out!