5 Not So Basic Ways To Style Your Basic Jeans
The basic is back in new styles!
It is impossible to find a wardrobe without a pair of jeans. Jeans are a staple in fashion and can be worn with almost every piece of clothing. They are versatile, comfortable, and come in a variety of styles. From boyfriend jeans to skinny fit, you can choose the perfect pair for yourself. Jeans go well for all occasions and can be styled in many ways.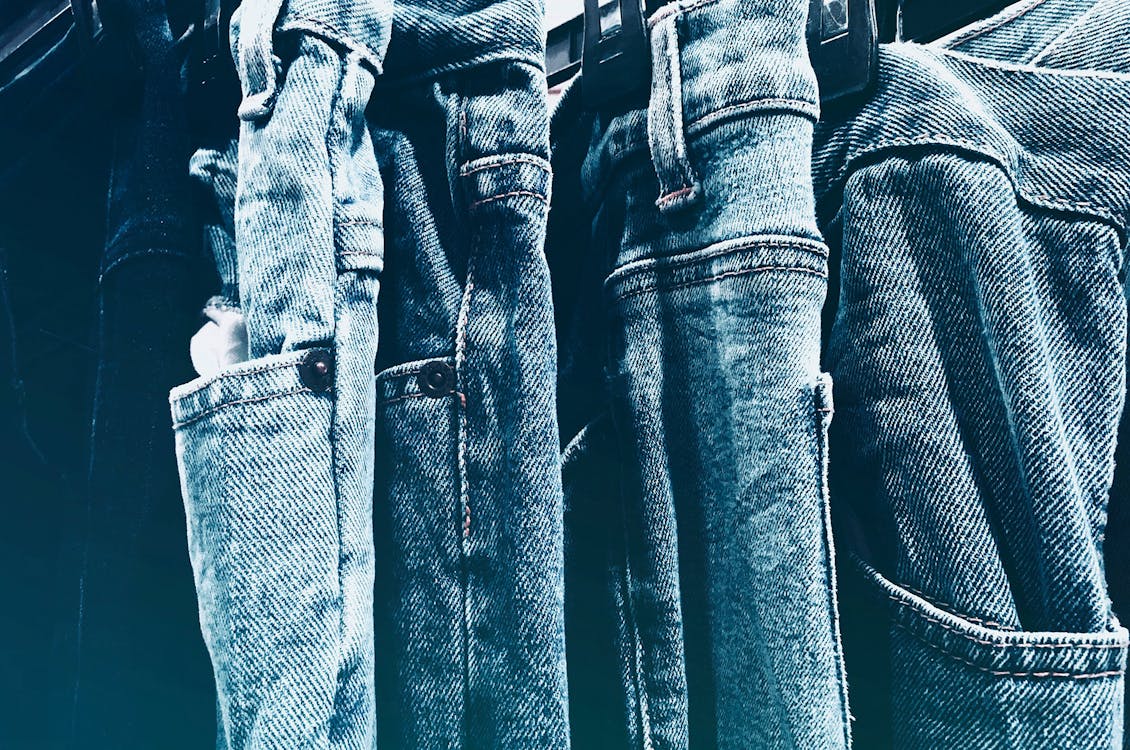 Where Did Jeans Come From?
The name originates from the city of Genoa, Italy, where cotton-corduroy called Jean used to be manufactured. Jeans were invented around 1873 by Levi Strauss, who used to sell fabric, and Jacob Davis, who was a tailor. When a customer asked Davis to make him a pair of sturdy pants for work, Davis used the cotton-corduroy fabric from Strauss and made a design for a different kind of pants, which he patented alongside Strauss. Later on, the two started a company to manufacture Jeans.
Since its invention, Jeans as clothing have seen many changes. From the colors to designs to fits. It has also been the center of memes and jokes in online communities for the Jorts Meme. But just because jeans are a basic wardrobe item, doesn't mean your outfits have to be basic too. Here are some ways you can uniquely style your jeans.
The Classic Look
When it comes to outfits, you can never be wrong with the all-time classic T-shirt and jeans pairing. Although it might sound boring at first, if paired up correctly it can really make you look hip and classy. For instance, Tiny Spark's Dark Wash Denim along with a graphic T-shirt like the Photograph Collage T-shirt would create the perfect classic look. You can also switch the T-shirt for a graphic sweatshirt or even a sweater. Similarly, you can wear printed jeans with a plain black or white T-shirt to highlight the design.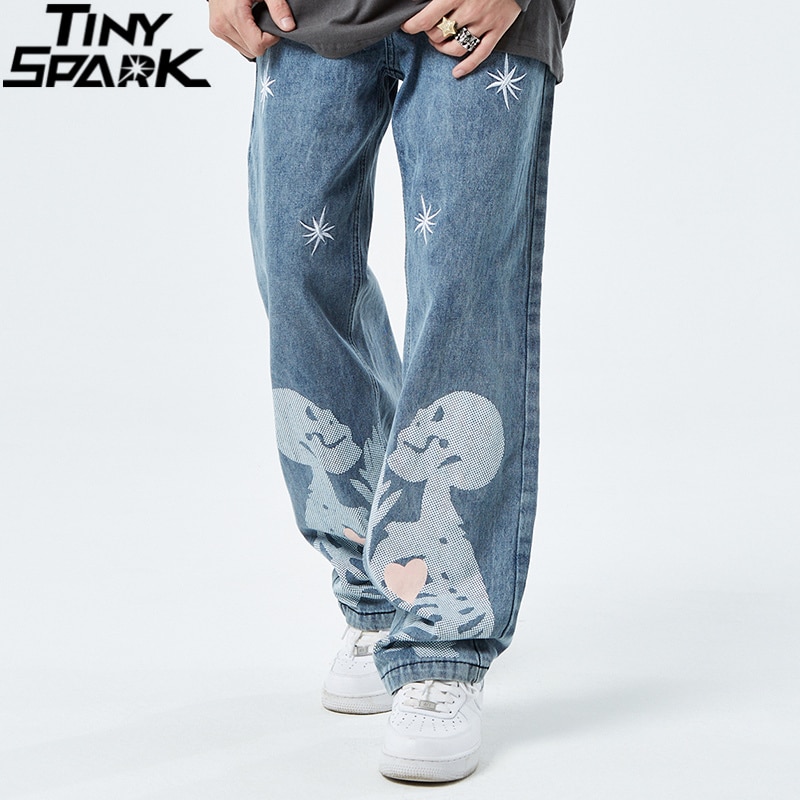 Bling It Up With A Blazer
Another chic way of styling up your jeans is pairing them with a sleek blazer. The combination of the formal blazer with the informal jeans gives a refreshing and attention-grabbing look. You could wear the block color blazer over a graphic T-shirt and plain jeans. In contrast to this, you could also style it up with a plain T-shirt and printed jeans. The blazer itself could either be plain or printed. You could also go for different colors such as soft pink, pastel blue, beige, lavender or even bright colors like orange and yellow to make your outfit pop.
Go Neon
When talking about making your outfit pop, you simply cannot miss the neon trend. These bright popping colors might seem risky and tricky to work with, but with the right kind of pairing, you can actually make them work. Good contrast can be achieved while pairing neon with darker jeans. This applies to not only tops and blouses but also to accessories. Neon accessories are an easy and quick addition to make your outfit pop. You can find big and bold neon earrings and necklaces that will add pizazz to your look. In clothing, you can pair up a neon top with dark color jeans and put on a jacket or blazer if needed to get the contrast.
All About Boots
Footwear is often something that is ignored when styling. It is as crucial as any other part of your outfit and can make or mar your look. Sneakers or sleek flats would work with most outfits, but to truly stand out the footwear needs to be eye-catching. Wearing knee-length boots over jeans can make you look unique and stylish. This can be worn for almost any occasion. Be it a nighttime party or a Sunday brunch. It is advisable to keep in mind the color of the boots and the jeans as well the style of the jeans that you're wearing. Knee-high boots on jeans with wider legs might just not work out.
Shirts and Dresses
We're all familiar with shirts. They're versatile and comfortable. But while selecting a shirt there are a few things to keep in mind. Different types of shirts with different styles of jeans will give different looks to your outfit. For instance, a printed Hawaiian collar shirt with relaxed straight jeans will give a more cool and chill look. Meanwhile, a formal plain shirt and slim-fit jeans will give a more formal casual look. Attention to color combinations is also important. You can also pull your shirt out and button it halfway to pair it with mom jeans and have a casual outfit. In case you want something more extravagant, you can opt for shirt dresses. These long maxi dresses have a formal collar at the top which makes them different from other dresses. Instead of buttoning them all the way, pairing them up with jeans can give a hip new look. It is definitely something you should try.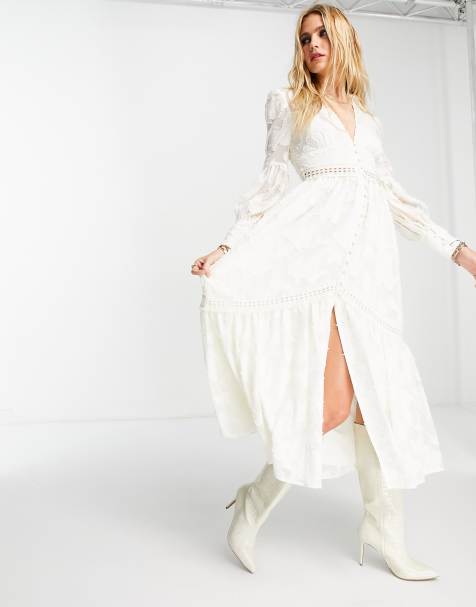 Mix 'Em Up
The best part about styling and fashion is that you can always experiment and mix things up. You can wear neon accessories with a chic blazer for the club, or couple the knee-length boots with a shirt dress for that brunch this weekend. The best thing about jeans is that they are versatile and can be easily worn with a variety of outfits and accessories. This basic wardrobe item can give so much liberty to fashion that you'll always be in style.