Bella Hadid's Extraordinary Spray-On Dress: Future of Fashion?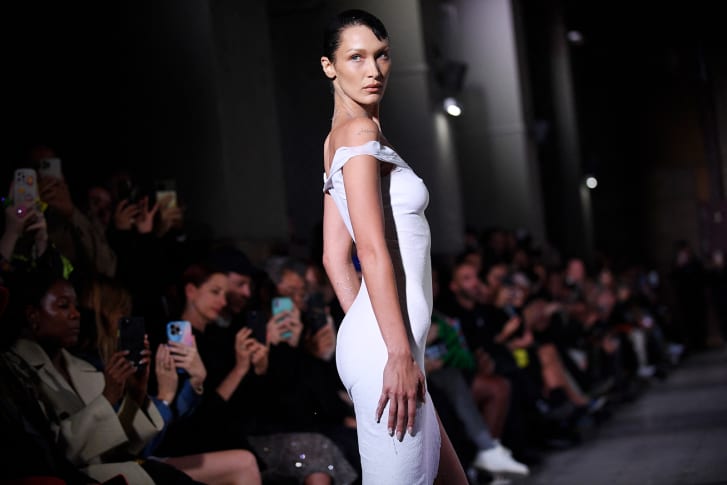 Have you ever thought about a spray-on dress? We mean, it seems like a rather unrealistic concept, doesn't it? That is why we visibly gasped when we heard about the most unbelievable moment of Paris Fashion Week. That is when Bella Hadid concluded French designer Coperni's Spring-Summer 2023 show with a dress sprayed on in front of a live audience.
On September 30, the Coperni show took place in the Salle des Textiles at Paris's Musée des Arts et Métiers and was indeed a feast for the audience. Earlier this year, the brand blew up again all over the news when Doja Cat took a hand-blown glass handbag to the Grammys. Coperni, a Parisian fashion label, utilized Fabrican's sprayable, liquid fiber for this fashionable task.
The Process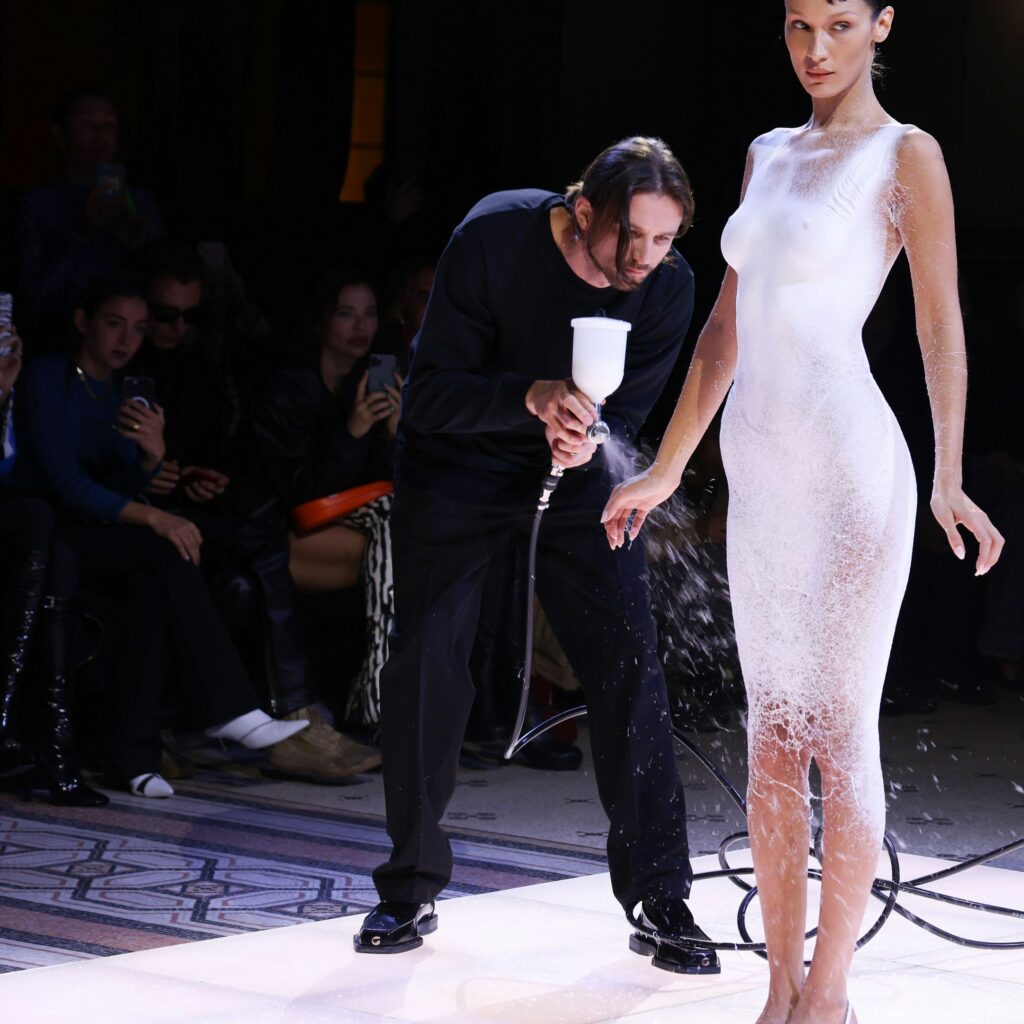 Model Bella Hadid entered the Salle des Textiles wearing only flesh-colored tights for its final appearance. Hadid entered an illuminated platform surrounded by a team of workers with spray guns, where she stood for 15 minutes acting as a human mannequin, as the Fabrican team sprayed a white liquid onto her body in the shape of a dress.
After spraying the shape of a garment onto Hadid's body, the label's head of design, Charlotte Raymond, walked onstage and gently manipulated the neckline, while cutting and altering the white dress. She shortened it, added a slit, and draped the straps off Hadid's shoulders before walking about the room.
There were no seams or hems on the clothing. And, from a distance, the fabric appeared to be a silky jersey that moved with the ease of a T-shirt. However, after Hadid finished a round around the runway, there was a delicate texturing evocative of water drops visible on the dress. As Hadid went down the runway, the garment flowed with her figure like conventional, fitting cloth.
The Science Behind Fabrican
As much as the spray-on dress concept sounds far-fetched, scientists have actually made it possible. This rapidly created outfit is not a magic trick, but rather a monument to material science advancements that have been in the works for more than two decades. Fabrican, a spray-on fabric technology business created in 2003 by Spanish scientist and fashion designer Manel Torres, invented the material utilized to produce the spray-on garment. Torres studied fashion at the Royal College of Art in London, where he created the patented technology that, when sprayed over any surface, including liquids, rapidly dries and results in a non-woven fabric layer.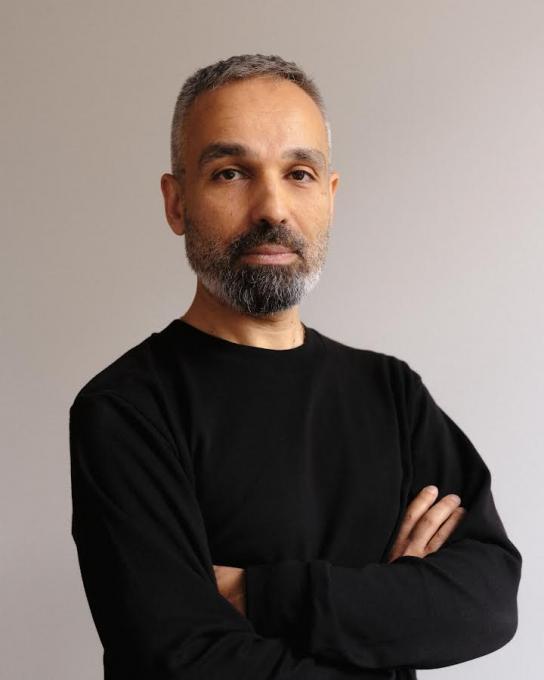 You might be wondering what Torres was inspired by. Silly String and spiderwebs are the answer! His aim was to transform the coarse cords of silly string into a finer fabric that could be distributed by a mist. Torres explained in a Ted Talk in 2013, that when this spray-on fabric is exposed to air, it transforms into a solid substance that is elastic and feels like suede.
Fabrican's spray-on dress fabric is a liquid composed of natural and synthetic fibers suspended in a polymer solution, such as wool and mohair, cotton, nylon, and cellulose depending on the desired feel. Aerosol technology, industrial sprayers, and 3D printing are used to apply the spray-on fabric. The texture of the fabric may be altered by the fibers (both synthetic and natural, such as cotton, linen, polyester, or nylon, as well as recycled) and binder used, as well as how the spray is sprayed.
Future of fashion?
The best part about this spray-on dress fabric is that Fabrican allows designers to produce both custom pieces and impromptu changes because different textures may be obtained by varying the chemical composition. Fabrican's sprayable technology may also be used to create seamless athletic garments, allowing for the manufacturing of difficult forms and a wide range of designs and colors without the need for expensive or sophisticated retooling.

Who would have thought that packing for a trip might one day be as simple as bringing a spray can of colloidal polymer mix to make your own spray-on dress and other garments? Spray-on fabric is the creative technique to create a range of light-use materials, whether for a T-shirt or formal wear.
Fashion moments like these keep surprising us every day. The hard work and creativity put beyond such fashion-meets-technology ideals are groundbreaking. The technology may be used in fashion not just to produce spray-on dresses like the one shown on Hadid, but also to repair damaged items. Talk about fast fashion!